"Heal the world… Make it a better place, for you and for me, and the entire human race… There are people dying. If you care enough for the living, make it a better place, for you and for me." – Michael Jackson LEGO Batman
With the release of The LEGO Movie in 2014, the company that won the world over with their brick-based toyline proved that the love for their properties extended far beyond colourful playsets and fun minifigures. Becoming a box office sensation and earning critical acclaim, LEGO had ventured into a new form of entertainment. Their follow up film, The LEGO Batman Movie, continued to cement their place in the film industry and propelled the 3D CGI brickfilms to Disney or Pixar level fame. Everybody fell in love and refell in love with the tiny yellow characters and their "awesome" world.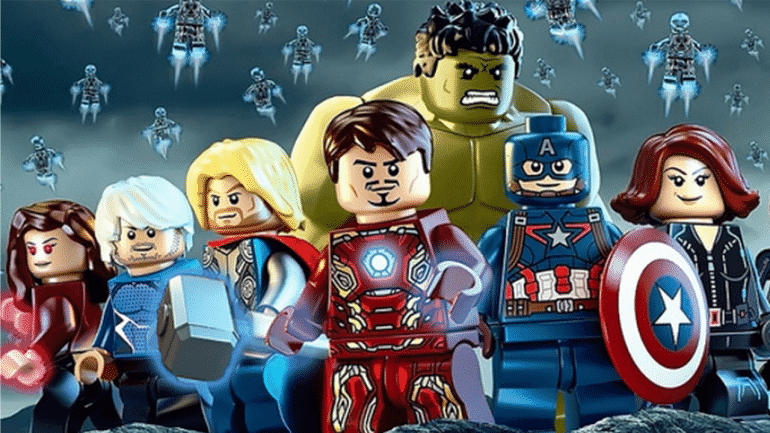 However, what many people don't seem to realise is that LEGO has been making these animated adventures for years already. In fact, there are dozens upon dozens that have hit the small screen via direct-to-DVD sales, TV series and VOD films. Yes, LEGO Batman has been around for quite some time, even appearing in a number of Justice League-themed LEGO films. And he didn't always only wear black.
But that's not all. The clever formula has been extended to a host of properties, including Marvel superheroes, Star Wars, Jurassic Park, Scooby-Doo and Monty Python & the Holy Grail. Seriously, there's an entire universe of characters to explore.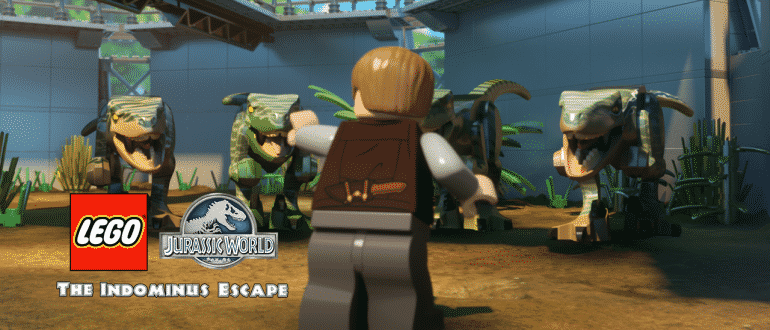 Basically, most of them are slapstick versions of the full feature films. For example, LEGO Jurassic World: The Indominus Escape is a hilarious retelling of the first Jurassic World film. If you ever wanted to watch these with your kids without the gore and the tense action scenes, LEGO's got you covered. In this version, everything is awesome. Plus, they throw in a few laughs about how ridiculous the plot actually is by pointing out some of the film's hilarious cinema sins. It's really fun – for adults too.
Here's a run-through of some (just a few) of the LEGO specials, shorts, films and TV shows awaiting you and your kids on Showmax:
LEGO Marvel Superheroes: Avengers Reassembled Watch Now
Partially inspired by 2015's Avengers: Age of Ultron, Avengers Reassembled is a 30-minute animated adventure that involves a party at Stark Tower and a small fleet of Ultron drones. In this LEGO version, Falcon, Ant-Man, and Vision help save the day.
LEGO DC Superheroes: Batman Be-Leaguered Watch Now
Years before The LEGO Batman Movie, the Dark Knight was less dark and more knight. Here his minifig counterpart leads his very own half-hour LEGO special.
LEGO Marvel Superheroes: Maximum Overload Watch Now
Maximum Overload unites Marvel's Avengers heroes, Hulk, Spider-Man, Wolverine, Iron Fist, Iron Man, Captain America, and Thor, in a half-hour romp that pits them against Loki.
LEGO Jurassic World: The Indominus Escape Watch Now
Featuring an all-star cast that includes Bryce Dallas Howard, Zachary Levi, B.D. Wong, Jake Johnson, and Lauren Lapkus, LEGO Jurassic World is an offbeat version of Jurassic World. Here the dinosaurs have a craving for hot dogs instead of people.
LEGO Nexo Knights Watch Now
This medieval animated series depicts the battle between the evil Jestro and the Book of Monsters and a group of five knights, Clay, Aaron, Lance, Macy, and Axl.
LEGO Ninjago: Masters Of Spinjitzu Watch Now
Continue the adventures of The Lego Ninjago Movie with Kai, Zane, Cole and Jay as they battle dark Lord Garmadon and his skeleton army in this awesome series.