When it comes to psychological thrillers, TV series are doing a far better job at maintaining the mystery and intrigue than films are. Perhaps it's the format that suits the genre better, or maybe it's the fact that Showmax has the best collection of them. Well, the locally produced show DAM is certainly no different.
Set in a small town, Showmax's DAM is all about Yola Fischer who returns home to the Eastern Cape after her father's passing. What's meant to be a story about grief becomes a twisted tale about unresolved issues, as Yola struggles to reconcile with her sister, Sienna, and keeps seeing spirits in her family's farmhouse. The problem is, we're not quite sure if the demons are real or all in Yola's head.
Much like the recent psychological thrillers Sharp Objects and The Outsider, it's difficult to decipher what exactly is eating at Yola. There's definitely something simmering beneath the surface, and she needs to exorcise her demons in more ways than one. At the same time, her story intertwines with Themba, who's also experiencing his own struggles and finding himself caught in Yola's web of drama.
Just like those two shows, DAM explores the role that a town plays in its darkness. You sense that something is rotten and the people aren't quite whom they seem to be. Who knows what evil lurks in the hearts of men—to quote the totally unrelated Shadow pulp radio drama.
And this has been confirmed by director and writer Alex Yazbek, who said: "It's a story of a family—and a town—with dark secrets, and about how what you push down will eventually rise up."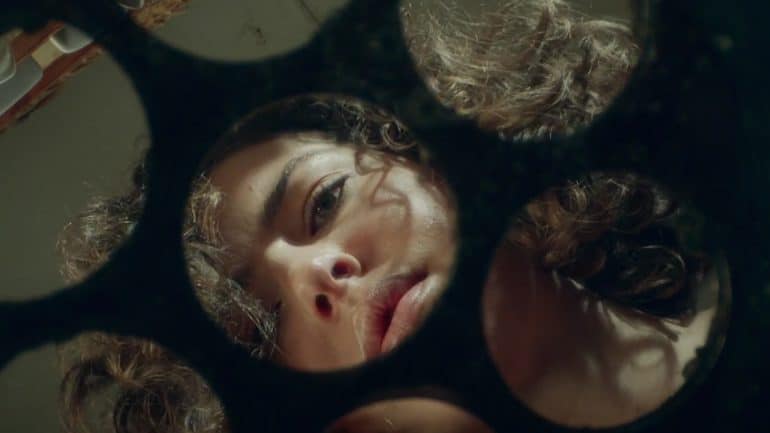 It'd be hard not to mention DAM's outstanding production quality. From the subtle use of silence to highlight the isolated tension to the Coppola-like transitional fades, this isn't a budget show that cost as much as six chip rolls and a two-litre Coke. It rivals any international production, and actually looks better than most of the Netflix shows that dominate the Top 10 list.
More importantly, the cast delivers an equally exceptional performance to rival the production quality and script. They suck you into this small town's drama, as you fall in love with some, pity others, and detest only a few. And a special mention needs to go out to Neil Sandilands, who steals every scene he's in. He's a national treasure and we must protect him at every cost.
Showmax's DAM might not have been on most people's radars at the beginning of the year, but you'd be a fool to sleep on this eight-part miniseries. It's simply a must-watch show that promises to fester in your mind long after the credits roll.
Note: Showmax provided us the first two episodes of DAM to watch.