There's a common lie we all tell ourselves as we grow from teenagers to adults: We can't enjoy cartoons and animated TV shows anymore. We say a soft sweet goodbye to ThunderCats, Animaniacs and SpongeBob SquarePants as we focus our entertainment viewing on live-action TV shows, like The Wire or Friends. Thankfully, most people nowadays have moved on past the idea that cartoons are "for kids" only.
Today, those who are kids at heart are able to enjoy animated shows and talk about them around the water cooler without criticism or judgemental looks from co-workers. Of course, the evolution of the medium has also lead to cartoons dedicated to being for "adults only", with writers trading in kid-friendly plot points for multifaceted characters facing complex situations. Furthermore, animation gave creators the potential to explore themes that they couldn't with any other medium, both visually and in terms of storytelling. I mean, how would a show like South Park fare if it was a live-action series? Would they get away with half of the taboo topics they cover? Probably not.
Like animation for kids, animation for grownups can be wildly diverse. While everyone is aware of series like The Simpsons and Futurama, here is a list of binge-worthy animated TV shows for adults we are currently watching that you should give go.
Animals.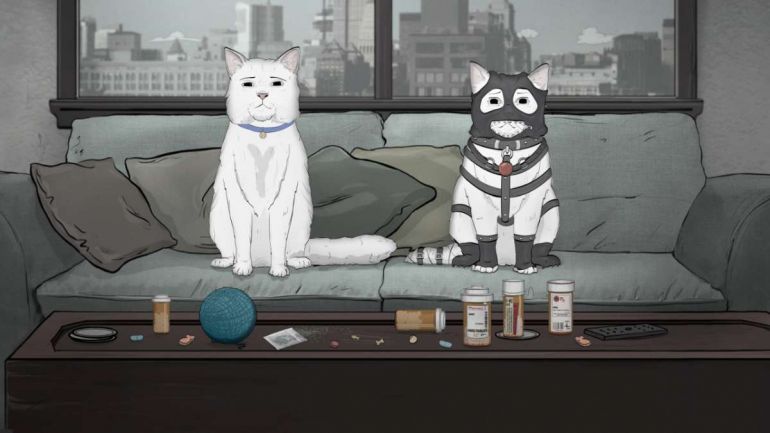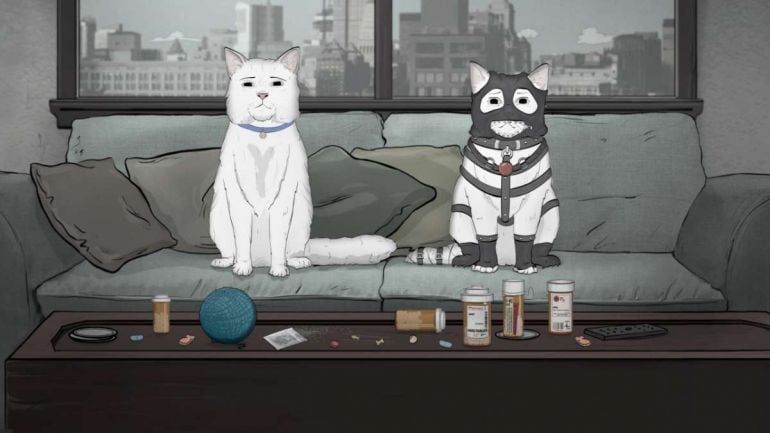 It's hard to describe exactly what Animals. is. There is nothing else quite like it on TV. It's one of those awkward shows you have to see to completely understand. Whether it's lovelorn rats, ageing bedbugs in the midst of a midlife crisis or gender-questioning pigeons, this show explores the existential woes of animals living in the city.
From the opening scene of the first episode, where two rats watch and discuss a couple having sex, it's easy to tell that Animals. is something very, very different. If you're a fan of irreverent dialogue-driven adult cartoons, then you might like it. It has its own charm and many laugh-out-loud moments. Watch Now >>
Kinky And Cosy
Based on a popular Belgian comic series, the smart-mouthed twins come to life in their own award-winning series, Kinky And Cosy, which is made up of 30 3-minute episodes. Again, the animation isn't the focus here, as the short clips are filled with silly antics and sharp humour aimed at adults. The parents cheat. The cops are lazy. The doctors are clumsy. And the twins are always up to no good. Don't be surprised to see flying vibrators and extra-terrestrial visits in a few episodes. Watch Now >>
South Park
South Park probably needs no introduction. The award-winning show has gone on to spawn its own movies, comic books, and video games. Funny, often very controversial and incredibly disgusting, South Park takes on hot topics like religion, politics, pop culture and even ephemeral fashion trends. It follows the journey of four Colorado boys, Kyle Broflovski, Eric Cartman, Stan Marsh and Kenny McCormick, as they get into all sorts of trouble. Nineteen seasons later and it's still remarkably funny. Watch Now >>
Invader Zim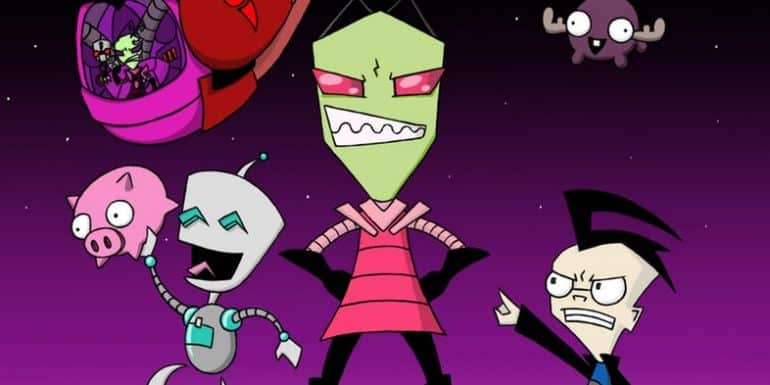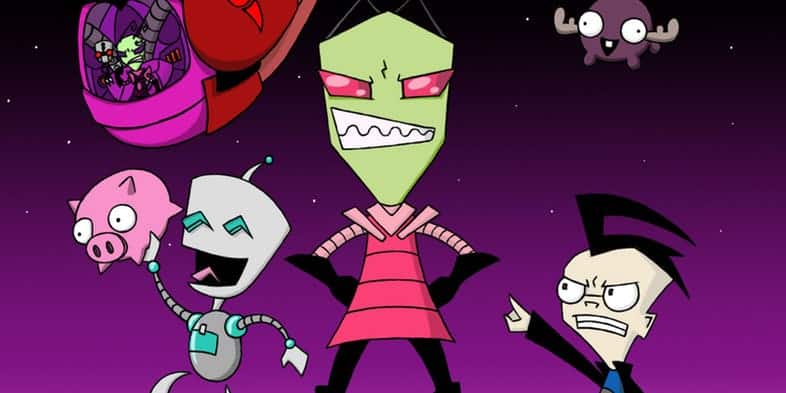 What can be said about Invader Zim, the show about an alien named Zim who was sent to rule the earth and has a sidekick named GIR who is a robot? It was one of the smartest and funniest animated shows ever. If one word could describe it would be abso-friggin-lutley-fan-bloody-tastic. While the show might have been cancelled back in 2003, there are rumours of its return. Until then, those who haven't seen it or those who want to see it again can watch the original series. We require more Zim. And GIR. Practically, everything they do and say is funny. Watch Now >>
Total Drama Collection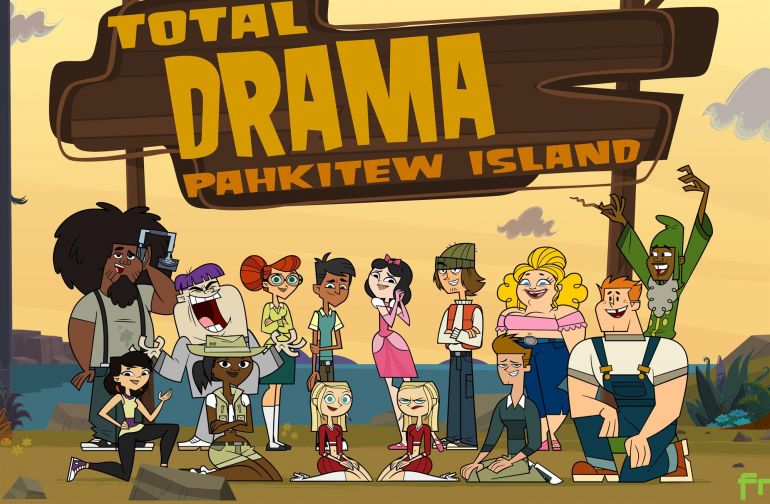 For those who don't know, the Total Drama series, which consists of Total Drama Island, Total Drama Action, Total Drama World Tour, Total Drama Revenge of the Island, Total Drama All-Stars and Total Drama Pahkitew Island, is a Canadian animated comedy television series which plays out like a parody of popular reality TV shows and their annoying clichés. Think of it as a satirical look at Survivor, Fear Factor, Wipeout, and The Amazing Race. The show features random obnoxious teenager and stereotypical archetypes all competing by any means necessary to win the final prize. It's surprisingly as addictive as the shows that they make fun of. Watch Now >>
Star Wars Rebels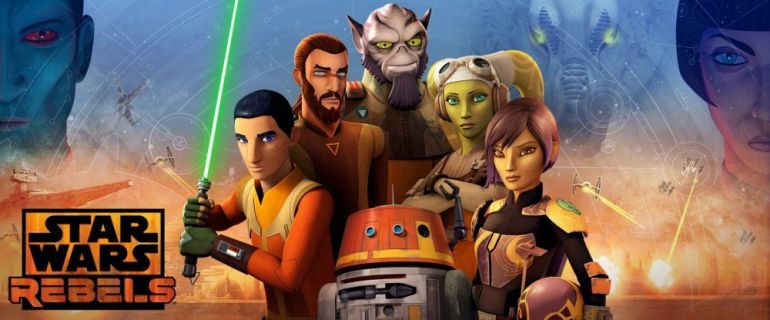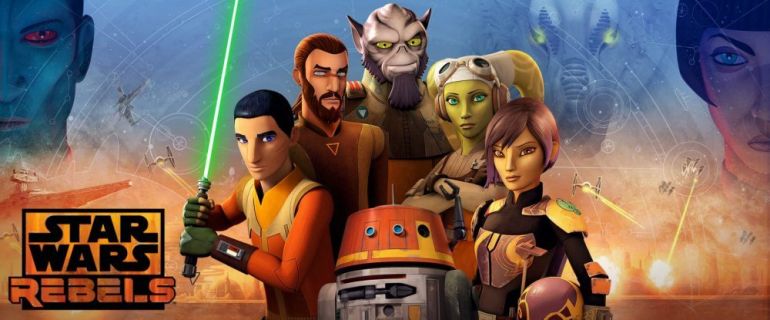 When it first began, Star Wars Rebels may have seemed like an unlikely tangent in the Star Wars universe. After the success of The Clone Wars, which featured favourites like Obi-Wan, Anakin Skywalker, Padme and Yoda, Rebels seemed to be in unfamiliar territory. Set several years before A New Hope, with an all-new cast of characters nobody had ever heard of and starting on a planet that held no significance to fans, it seemed like a really risky project. However, it turned out that it wasn't as far removed from the mainstream series as it appeared. After four amazing seasons, the show has built up a large following and become an equally important part of Star Wars history. If lightsabers, starships and Jedi warriors are your cup of tea, then you have to give Star Wars Rebels a chance. Watch Now >>
All these animated TV Shows for adults and more are available to watch on Showmax.