With over 155k signatures already, a new petition to remove actress Amber Heard from Aquaman 2 has gained momentum after a series of leaked audiotapes has been brought to the attention of fans. The 33-year-old Aquaman star has been accused of domestic abuse of former husband 56-year-old Pirates of The Caribbean actor Johnny Depp. Petition creator Jeanne Larson has called upon Warner Bros. to take a stand against domestic violence.
"In his $50 million lawsuit, Johnny Depp describes many incidents of domestic abuse that he suffered at the hands of his (then) wife Amber Heard, including one incident where she punched him twice in the face and another where she shattered his finger with a vodka bottle, and his finger had to be surgically reattached. He will bear the scar from that for the rest of his life," the petition reads.
The Daily Mail recently published a series of audiotapes from 2015 as the couple attempted therapy. The tapes reveal Heard admitting to "hitting" Depp in a fight and warning him that she "can't promise you I won't get physical like that again".
As Amber Heard is a known and proven domestic abuser, Warner Brothers and DC Entertainment should and must remove Heard from their Aquaman 2 film project. They must not ignore the suffering of Heard's victims, and must not glamorize a domestic abuser. Men are victims of domestic abuse, just like women. This must be recognized, and action must be taken to prevent a known abuser from being celebrated within the entertainment industry," the petition continues.
While the sequel to Warner Bros. and DC's Aquaman, starring Jason Momoa as the titular hero, is set to begin filming this year, Heard, who also appeared in Justice League, is yet to be confirmed.
It has also been reported that Depp has made attempts to get Heard removed from the role – especially since she tarnished his name and may have resulted in him being removed from the Pirates of the Caribbean franchise.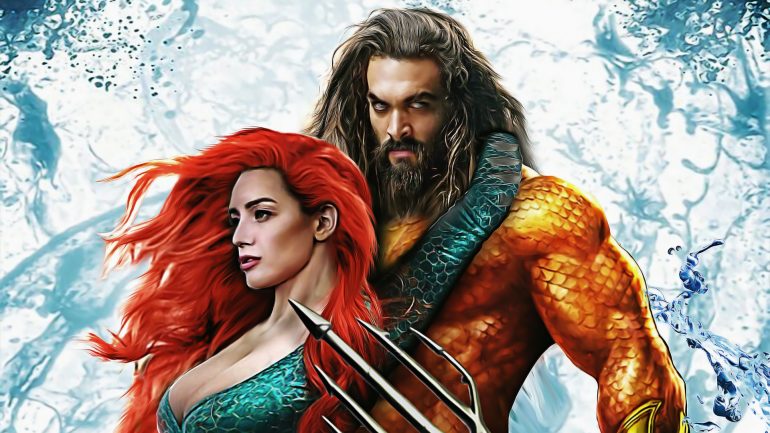 The couple tied the knot in February 2015 but filed for a divorce a year later, with Heard accusing Depp of beating her during their 18-months of marriage. Of course, Depp has denied the allegations and claimed it was Drive Angry star who was abusive towards him.
The hashtag "Justice For Johnny Depp" is currently trending on social media.