Why has nobody considered an Indiana Jones spin-off focused on Temple of Doom's Short Round?
When we think of Indiana Jones, Harrison Ford, and his larger-than-life persona, immediately comes to mind. However, as time moves on, the need for a new generation of heroes – and actors – must also continue. With the news that a fifth entry in the legendary Indiana Jones series might be coming soon, we're left wondering what could be next for this epic tomb raiding franchise.
One character that didn't get enough time to shine in the franchise was Temple of Doom's Wan Li, better known as Short Round. Young, smart, and almost as knowledgeable as Indy, Shorty has regrettably become one of the more divisive characters in the saga.
That said, despite all the flak he gets, the character of Short Round would be the perfect choice to follow in Indy's footsteps. Sure, we got Indy's son in the fourth film, but Shorty came way before Shia LaBeouf was even born – so he might have the upper hand there.
Here's why we think Short Round would be a great choice to continue the Indiana Jones franchise.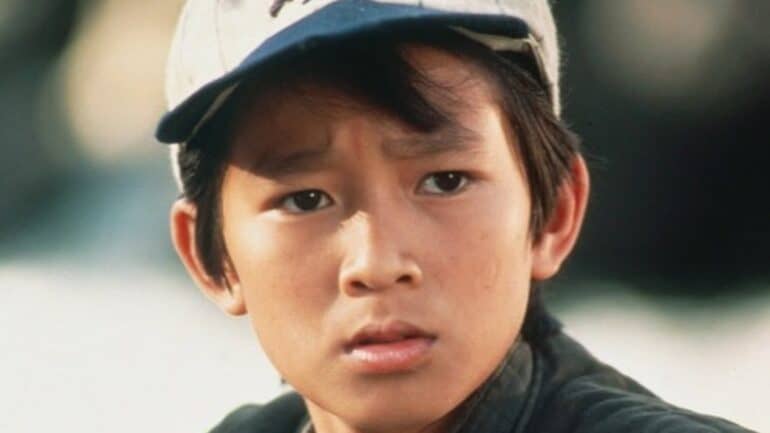 Personality and Quirks
Indiana Jones is one of the suavest, coolest movie characters ever conceived. That's just a fact. Maybe it has to do with how Harrison Ford plays every character, but Indy's roguish nature and unbelievable charm turned the character into a pop culture icon, redefining the hero archetype for years to come.
While Short Round only got a single movie to develop his character, his unique quirks made him shine in one of the least serious movies in the original Indiana Jones trilogy. Even more significant is the fact that Temple of Doom is the first movie in the original trilogy's chronology, which makes Shorty Indiana's first travel companion.
As his first partner, Shorty has picked up on many of Indiana's interests, like archaeology and tomb raiding. Additionally, Short Round shares a common trait with Indiana Jones, and that's his love for his hat. Sure, a Yankees hat cap might not be as iconic as Indy's fedora, but at least that's better than Shia LaBeouf's greaser pompadour.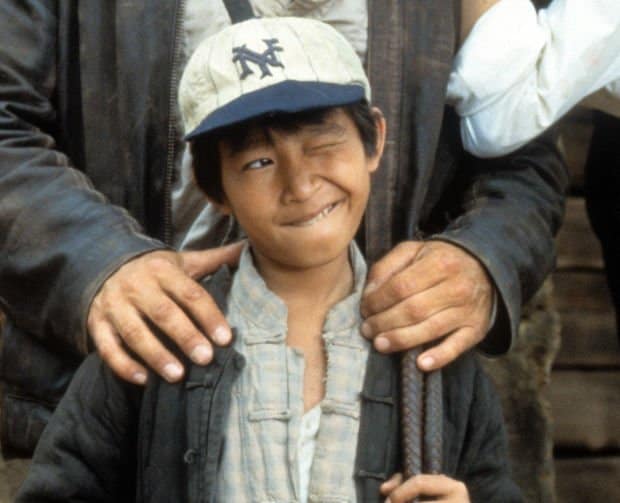 Short Round Back in Action
Actor Ke Huy Quan was quite busy in the 80s, mostly starring in some of the most memorable films ever made. Just a year after he shared the big screen with Harrison Ford, Quan starred in the classic family adventure, The Goonies.
Despite his massive popularity in the 80s, the actor chose to lay low for a while since the early 2000s. However, Quan has recently made a spectacular comeback thanks to some Netflix productions.
The fact that Quan has returned to acting gives us more opportunities to see him come back as an aged version of Short Round. If the rumours about time travel being involved in the plot of the upcoming Indiana Jones movie turn out to be true, we might have the perfect excuse to see Short Round (both younger and older) once again.
Now, when it comes to Indy's son, he might be a key character in Indiana's life, but that doesn't mean that he has to become his successor. From the beginning, Kingdom of the Crystal Skull made it quite clear that Indy and his son are two very different people.
While he might be great doing his own thing, Short Round will always be considered Indiana's original companion. Seeing him following in on his mentor's footsteps would be the perfect way to continue the saga in a radically new direction. That is, if the next Indy movie allows the franchise to keep expanding. Maybe we could get a Mandalorian-style Short Round Disney+ show after all.
And heck, if Jonathan Ke Quan isn't available The Walking Dead's Steven Yeun will certainly do a fantastic job in the role too.
What do you think? Is Short Round the future of the Indiana Jones franchise?