Many actors in our world take on different roles in their movies, but few transform completely for their position. However, some take their craft so seriously that they find it difficult to come away from the part and separate their lives from that of their character once production is wrapped up. Shia LaBeouf is one such actor who takes transformation into his character very seriously. As a result, Shia LaBeouf is almost unrecognisable in his latest role in the upcoming film Megalopolis.
RELATED: Adam Driver Is Unrecognizable In Michael Mann's Ferrari Movie
Greek Goddess
Shia LaBeouf wowed and shocked all as he strutted his stuff on set in Atlanta for the upcoming film Megalopolis. He was decked out in drag as a Greek goddess, fully outfitted with a beautiful white flowing gown, gold jewellery, a Grecian headpiece and even golden gladiator-style high heels. No detail was missed, down to his black acrylic nails and makeup, wholly done with pencil-thin eyebrows to top off the look.
I'm shocked that he pulls it off so well, but the actor is known to go the extra mile for the roles he stars in. He is joined on set by other A-list actors like Adam Driver (Rogue One), Aubrey Plaza (Legion), Giancarlo Esposito (Breaking Bad and Better Call Saul) and Laurence Fishburne (The Matrix).
RELATED: Anya Taylor-Joy Unrecognizable In Mad Max: Furiosa First Look
Megalopolis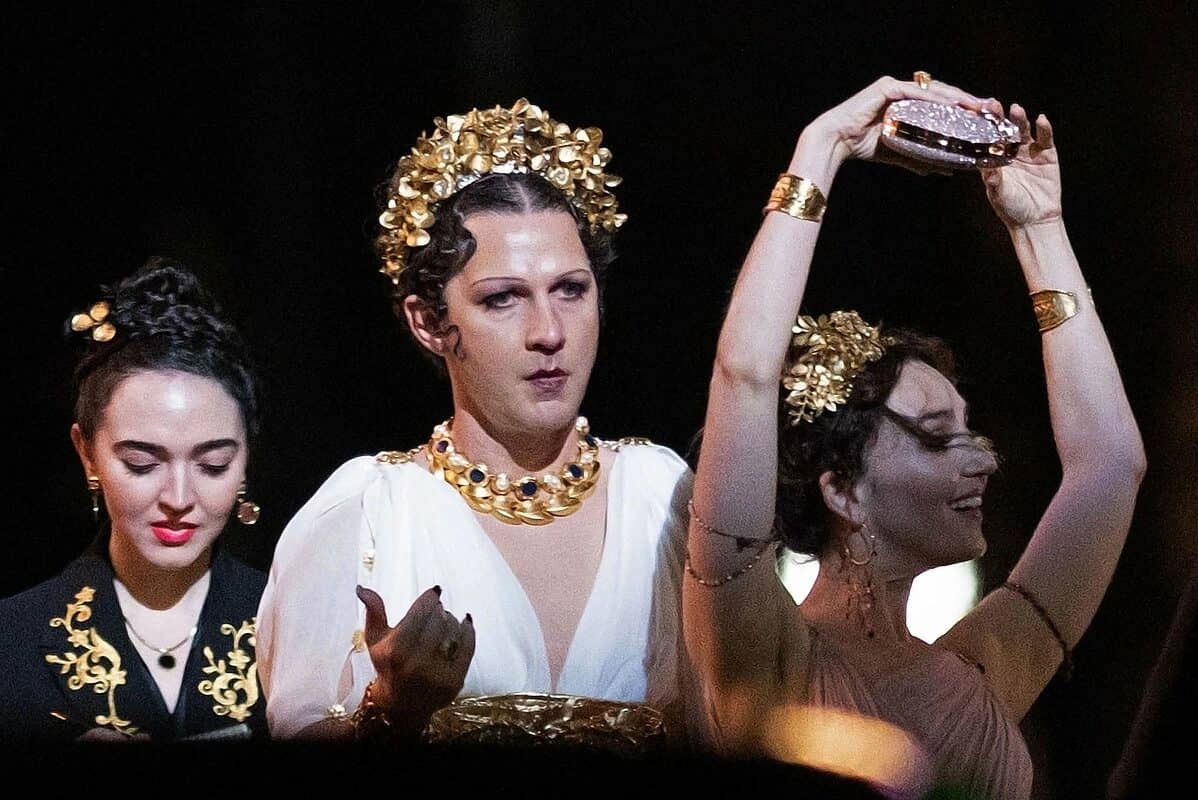 The upcoming film is being directed by Francis Ford Coppola. Although Shia LaBeouf isn't embroiled in any controversies with Megalopolis, it follows him everywhere. Several reports from outlets like The Hollywood Reporter have suggested that the film landed in hot water before it could even get out of the gates. An insider reportedly told them that the project was already falling apart, alleging that Coppola had already lost a slew of talent, designers, and the "entire visual effects team" that were going to be working alongside him on the film.
Coppola quickly denied these allegations, speaking directly to Deadline on the state of the film and his relationship with all those involved in its creation. He said, "I love my cast, I love what I'm getting each day, I am on schedule and on budget, and that's what is important to me," so it seems that all is well with them.
RELATED: Chris Hemsworth Unrecognizable In Mad Max: Furiosa First Look
Shia LaBeouf Attracts Controversy
By now, everyone knows that LaBeouf attracts controversy wherever he goes. Still, the latest has been about the starring roles he lost. We don't often hear about the parts he gets and keeps, so it's terrific to see him turning over a new leaf. In addition, LaBeouf has made considerable efforts to start repairing his tarnished reputation. LaBeouf has tried to confess to his disappointing past with animal cruelty, being abusive and even talked about the very dark place he found himself in a while back.
Congratulations to LaBeouf for having the guts to confess his actions, what he has been through, and his seeming determination to turn over a new leaf. It's definitely showing, and I'm not the only one hoping that this starring role can go off without any hiccups and we don't get another controversial story from his time on set.
RELATED: 4 Iconic Indiana Jones Movies Ranked – The Best & Worst
What do you think of Shia LaBeouf's drag transformation in Megalopolis?