Since airing on Disney+, She-Hulk: Attorney at Law has faced plenty of criticism about how it portrays the Emerald Amazon. While some love how it presents itself more humorously, drawing the fun-loving character we all know and love, others feel it could be too light-hearted and goofy. In addition, many fans see the Disney+ series as far too much of a contrast to many other Marvel projects. However, while constantly being criticised, the writer of many She-Hulk comics, Dan Slott, has risen to the show's defence, claiming that it is the most comic book-accurate MCU show on Disney+.
RELATED: She-Hulk May Never Make Her In-Game Debut in Marvels Avengers
Dan Slott Says She-Hulk: Attorney at Law is the Most Accurate MCU Show
Many fans have criticised the show that focuses on She-Hulk for not being faithful to the source material. Their arguments often stem from the light-hearted nature of the show itself and the way that She-Hulk acts. Still, the writers have come to the defence of the show, saying that the comics depict her in just as much of a fun-loving manner.
Dan Slott, a comic book writer who has written more issues of She-Hulk than any other artist, spoke out against the tremendous backlash the series has been receiving. However, from a tonal standpoint, the show is similar to the comics, which Slott explained further.
A series of tweets fired back from Slott about unfounded comments started on the 2nd of January, telling fans that the show was almost perfect according to him, the writer behind many of the character's favourite moments.
"Anyone saying the @SheHulkOfficial TV show wasn't 'comic book accurate'… I'm the guy who has written more issues of SHE-HULK than anyone. I've read every single comic from every #SheHulk run. And I'm saying, for the record, it is the MOST comic book-accurate show in the MCU. Pic.twitter.com/d1LGOrkve9" – Dan Slott (@DanSlott) January 2, 2023.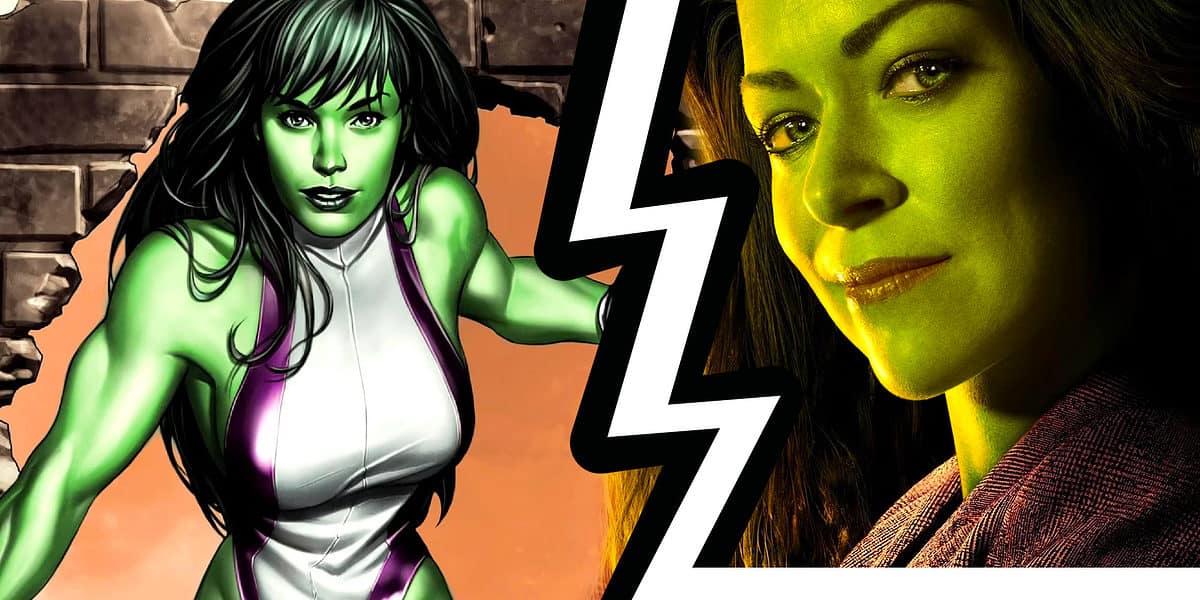 Another aspect of the show that regularly gets criticised is when She-Hulk is twerking with one of her co-stars. Arguing that it wouldn't happen in the comics, Slott referenced several issues where Byrne, another writer, had her jumping rope in a bikini, as well as his own issues where he had her karaoke-ing, dancing and enjoying her time so hard that she actually caused some structural damage to the Avengers Mansion. Clearly, some instances support how she was depicted, making her a true comic character.
RELATED: The She-Hulk Finale Almost Shocked Us With A Different Bruce Banner
Plenty of Criticism
Some liabilities were indeed taken with the show here and there. The most prominent example that gets brought up is how they decided to depict Daredevil. This is somewhat out of character for Marvel, however. Some of their feature films have also come under fire for their goofy nature, such as the latest depictions of Thor in Ragnarok and especially in Love and Thunder. Knowing that they have taken more of a goofy spin on a few of their heroes, is it really that out of character for either the studio or the comic hero herself? We'll leave it for you to decide.
RELATED: The People Upset About She-Hulk Twerking Are Total Clowns
Do you agree with Dan Slott's take on She-Hulk: Attorney at Law?