Canadian actress, Tatiana Maslany has been cast to play the title character in Marvel's She-Hulk series for Disney+.
The announcement comes just days after veteran director, Kat Coiro signed on to helm and executive produce the project. She will direct the pilot and several other episodes of the series, joining showrunner Jessica Gao of Rick and Morty fame.
She-Hulk has been a fan favourite since making her first appearance in 1980's The Savage She-Hulk #1. The last major character to be co-created by Stan Lee, She-Hulk follows the story of lawyer, Jennifer Susan Walters who also happens to be Bruce Banner's cousin. After an injury, Walters receives an emergency blood transfusion from her cousin, and with it, a milder version of his Hulk condition.
This means that although Walters becomes a large, powerful green-hued version of herself, she still largely retains her personality, intelligence and emotional control (unlike Banner). But she is still susceptible to outbursts of temper and becomes much stronger if enraged. In later issues of the comics, her transformation is permanent.
Shortly after Tatiana Maslany's casting was announced the MCU's Hulk, Mark Ruffalo welcomed the actress into the realm of superheroes via Twitter.
Welcome to the family, cuz! @tatianamaslany #SheHulk https://t.co/VXcaE9Fine

— Mark Ruffalo (@MarkRuffalo) September 17, 2020
Maslany is best known for her Emmy Award-winning role in the science fiction series, Orphan Black. The actress also received wide praise for her performance in HBO's Perry Mason opposite Matthew Rhys.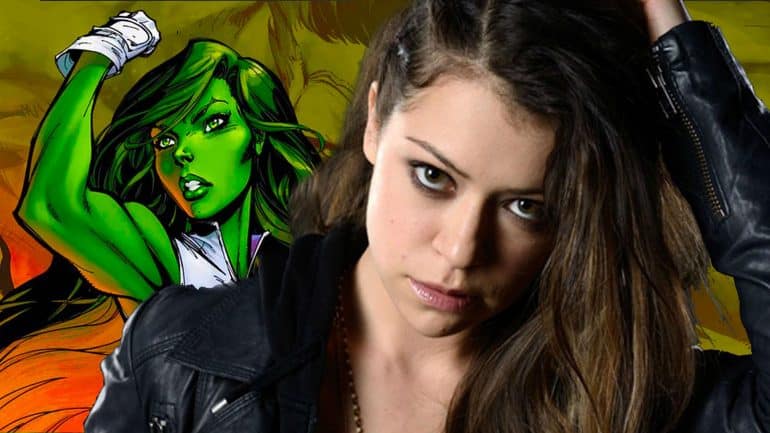 She-Hulk is just one of the various series Marvel Studios is working on for Disney+. Falcon and the Winter Soldier, WandaVision, Loki, and the animated series What If…? are already in different stages of production. Other shows in development include Hawkeye, Ms. Marvel, and Moon Knight.
What do you think? Will Tatiana Maslany make a good She-Hulk?