Shazam! (2019) may not have been the best Warner Bros superhero film, but it certainly was one of the most entertaining. And this is aside from the fact that it included circumstances not often represented in superhero films, such as the foster care system. It brought terrific performances by Zachary Levi as Shazam! and Asher Angel as Billy Batson. It is very rare for two actors to be able to play such vastly different versions of the same person and still make it believable to the audience. This is in addition to Jack Dylan Grazer as Freddy Freeman, Faithe Herman as Darla Dudley, Grace Caroline Curry as Mary Bromfield, Ian Chen as Eugene Choi, and Jovan Armand as Pedro Peña. The cast did a great job.
RELATED: Win A Shazam! Fury of the Gods Hamper
So naturally, when the sequel was confirmed, fans were extremely excited. And with Shazam! Fury of the Gods (2023) released in cinemas yesterday, many people must be wondering whether it is worth checking out. And it should come as no surprise that the film did not disappoint at all despite the somewhat discouraging Rotten Tomatoes score it received. However, while those reviews are not baseless, they are not entirely accurate either. For example, many of them compare the film to its predecessor, which raises a really good question. Is the sequel as great as Shazam! (2019)? What did the movie get right, and what did it do wrong? Here is the breakdown.
What is the Plot of Shazam! Fury of the Gods?
In the first film, we saw Mark Strong as Doctor Sivana and the main antagonist of the storyline. While his character fell into some of the tropes of being a stereotypical 'bad guy', he was a great villain and opponent for Shazam!. That aside, his motives seemed to revolve around jealousy and wanting to claim Shazam!'s power for himself. This was made better by the troubling reason behind why he wanted it, which leads back to his childhood. Not only was he rejected as the Wizard's Champion, but it also led to his family despising him even more. Then we get Billy Batson, a rebellious orphan trying to find his mother, who abandoned him at an amusement park when he was younger.
And along the way, he stumbles upon the wizard who ultimately grants him the power of Shazam!. At the film's end, Billy realises who his real family is, that he is worthy of his powers, and so are his siblings, to whom he also grants superhuman abilities. This is alongside some incredible fight scenes, scary demons in the form of the Seven Deadly Sins, and some great meta jokes and references. So where does this see the sequel leading?
Well, as you have probably gauged from the official trailer, the sequel introduces some new antagonists to the universe. Without giving too much away, the sequel picks up a while after the first, with the kids having aged up quite a bit. Whereas Billy is only 14 years old in the first film, he is almost 18 in Shazam! Fury of the Gods. So, taking place nearly four years after the events of the initial movie, the group of heroes has become more accustomed to their powers and, naturally, more integrated into their world as heroes. But this does not necessarily mean they have fully gotten the hang of being superheroes. And this leaves room for new problems in addition to the looming threat of ancient goddesses who are after them in a ploy for revenge. 
RELATED: Zachary Levi Believes Shazam Is The Family-Friendly Deadpool Of DC
Is Shazam! Fury of the Gods as Great as its Predecessor?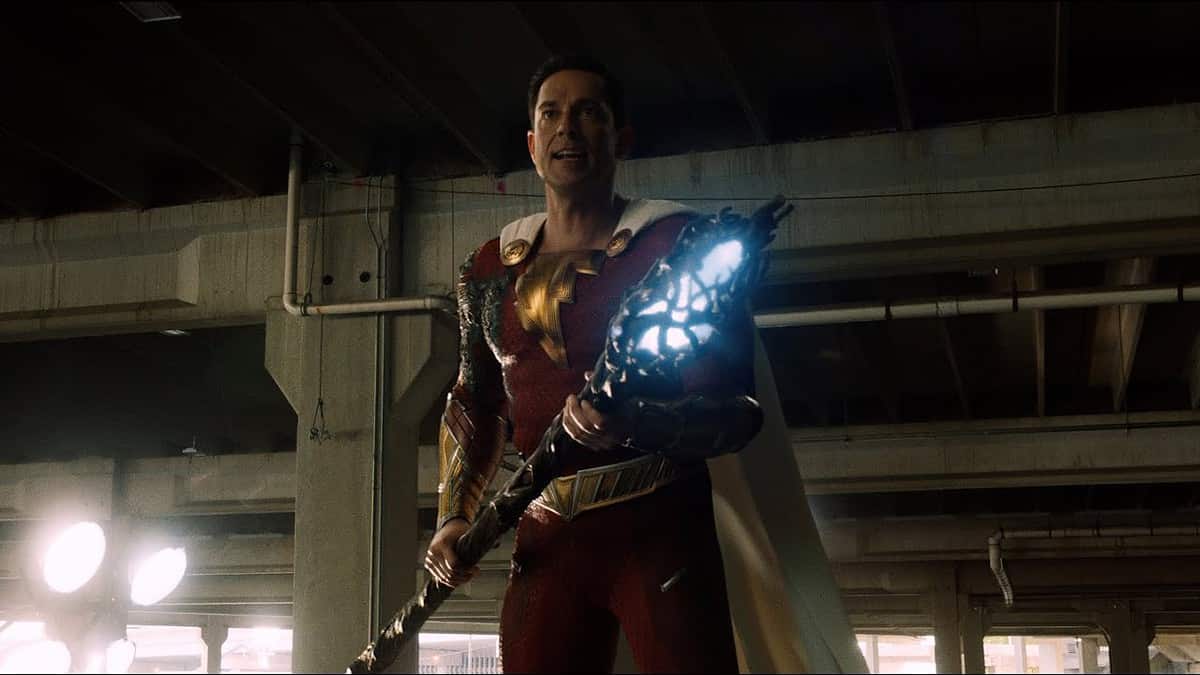 While the film was outstanding in many aspects, it, unfortunately, was not as great as its predecessor. But there are a few reasons for this. For example, one of the things that made the first film so great was Freddy Freeman. The character was very well-written and fully fleshed out while still being disabled. He is not granted any special treatment, nor is the director, David F. Sandberg, trying too hard to garner sympathy for the character. Freddy is extremely honest about his feelings towards Billy gaining superpowers and is very self-aware of his condition.
By the first film's end, Freddy is granted his wish and receives superpowers similar to Billy's. Of course, this could be a purely subjective opinion, but his storyline for Shazam! Fury of the Gods does not remotely live up to what it was in the first film. In fact, it feels a bit generic, and one could even go as far as to say that it falls into a trope trap that is very popular in superhero films where a character previously did not have any powers. This is not to say it is terrible, but there could have been more creative directions for the filmmakers to take his character's story arc. And this is especially disappointing considering he was one of the best characters from the previous film.
Another aspect where the film seemed to fall flat was in its villains. The previous villain, Doctor Sivana, had a fully fleshed-out backstory that laid out his motives bare for audiences. No exposition was necessary. Also, some great parallels could be drawn between Sivana and Billy. For example, both of them held onto their respective compasses hoping it would lead them down the right path in life. For Sivana, this was in the form of his 8-ball, and for Billy, it was the compass his mother gifted him before abandoning him. These were some well-written plot points that added great depth to these characters. However, in this film, there is none of that.
No parallels are drawn between the heroes and villains. This is not a necessity, though, as Sandberg could have chosen a different angle to approach the villains. But this is not the case either. They are just your typical, bad-guy antagonists. Some of their actions are questionable, with the motives behind them seemingly non-existent. And this is a bit bothersome, considering the main antagonists for the film are all females. Perhaps they were just poorly written, or maybe they were only badly written because they are women. Either way, bad is bad. While the actresses did a great job, their characters unfortunately were not up to par. Female villains in Hollywood always seem to run off selfish reasons. And they always seem to be blood-thirsty and unwilling to conform to a more 'peaceful' resolution.
For example, look at Hela and Thanos (or literally any other male villain in the Marvel Cinematic Universe). Hela was banned because she refused to conform to her father's more peaceful society once the war was over. Of course, when she came back, she is angry, wants revenge, and wants to go even further to either destroy or enslave all the realms. Not only this, but she also betrays her own allies by killing them. And then there is Thanos, who is made relatable and noble in his quest to stop watching people destroy their planets. Why not have Thanos be evil just to be evil such as his comic book counterpart? He never had the good of the universe at heart but wanted to impress Mistress Death.
And these comparisons are outside of the fact that female villains are, for some reason, even more sexualised than female heroes. Apparently, there cannot be a woman who plays a villain unless she is also seductive, and attractive. The only way Shazam! Fury of the Gods differs here in that one of the villains appears significantly older than the others, which is rare to see with all-female villains. But they are still sexualised, with the youngest literally being objectified by one of the characters in the film. 
RELATED: Has Zachary Levi's Shazam Been Chopped From The DCU?
What did the Film get Right?
Despite the few issues mentioned above, the film got more right than wrong. Although Freddy's storyline could be better, this movie focuses more on the other kids in the house. Whereas we initially did not know much about them, we got more insight into their thoughts, feelings, and reasons behind their actions. With that said, the cast deserves enormous kudos for their performances in this film, especially the leading group of heroes. They are presented as individuals and not just as background characters which is what they felt like in the first film. Instead of the film focusing on Billy and Freddy as it did in the first instalment, we see some of the characters doing their own thing.
Again, this may be subjective, but Billy's story in the first film felt like a typical superhero origin story. However, the sequel shifts away from that outlook on Billy and sees some amazing character development for his arc. Not only do we get to see him growing as a hero, but also as a person. While there is a significant amount of runtime that focuses on Freddy, what we get to see of Billy is really great. Although there could have been more Asher Angel, the storyline still manages to work. And this makes the focus on Billy and the Shazam! gang's parents that much better.
Marta Milans and Cooper Andrews as Rosa and Victor Vásquez were another highlight of the previous film. They really sold their performances as the kid's foster parents and how much they loved and cared about them. Somehow, they managed to up their level of parenting in this film. The actors did a fantastic job of bringing their characters to life because the audience could feel every emotion displayed on the screen. While Victor did a great job, Marta especially deserves praise for bringing an emotional impact to her scenes.
Then, there was the action, visual effects, and overall scale of everything. While yes, it certainly is easier to insert decent special effects into your film with modern technology, Shazam! Fury of the Gods brought us some of the best visual and practical effects. Of course, this resulted in some epic cinematic shots and sequences that will surely end up as people's wallpapers for the next while. Introducing some new, insane abilities, the film executes them well visually. So even if you aren't enjoying the movie for its plot, you will undoubtedly be impressed with the visual aspects. The entire film aesthetic is genuinely fantastic. And it is evident that the sequel had a bigger budget than Shazam! (2019).
And if you still need convincing, then you will be happy to know that there is a significant inclusion of ancient Greek mythology. So, you will get to see your fair share of historically accurate mythical creatures, and this is in addition to the dragon you saw in the trailer. And if you were wondering whether the film still maintains its meta feel, then the answer is yes. The one-liners, jokes and jabs were all on-brand for a Shazam! film and had audiences laughing along. If there was one aspect of this film that easily outshone its predecessor, then it is easily the comedic relief.
However, Faithe Herman as Darla Dudley was the film's real star. She did a fantastic job and really makes you wish to see more of Darla on screen. 
RELATED: Fans Believe Shazam 2 Humour Is Far Too Goofy, Director Responds
Are There Any Post-Credit Scenes?
Yes, there is one mid-credit scene and one post-credit scene. The first scene comes after the animated credits and introduces a new organisation into the universe. The second scene is right at the end of the black-screen credits, which means you will have to sit through until the end. However, it is worth it and hints at a third instalment in the franchise. 
RELATED: Shazam! Review – The Donner Era Returns
To Conclude…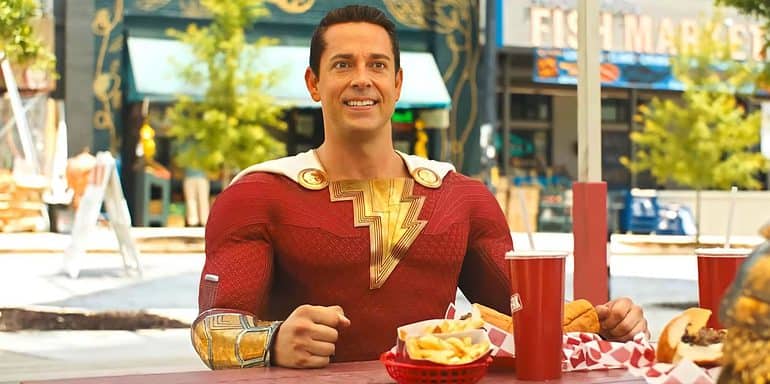 While Shazam! Fury of the Gods certainly had its flaws, it is a terrific experience. However, it was not on par with the first instalment due to plot points that could have been executed better. Should you watch the film? Definitely. And is it worth buying tickets to see it in theatres? Also, a definite yes. The film makes up for most of its plot issues through its superb action sequences and special effects. For the most part, you can overlook the glaring problems in the narrative because you are too distracted by the epic fights unfolding before you.
RELATED: Watch The Shazam vs Superman Animated Clip That Inspired Man of Steel
TL;DR
While the first film was amazing, Shazam! Fury of the Gods (2023) does not live up to its predecessor. However, this does not mean that it was terrible.
Overall, there were some glaring narrative issues, but the acting, comedy, and visual effects were great.
Did you enjoy Shazam! Fury of the Gods?