They say once you become a meme you've achieved success. In terms of AEW's latest superstar Hook, he hit the big time before he even stepped inside the squared circle. The fans have had the time of their lives with "Send Hook" as it's become one of the most memeable phrases in pro wrestling. Thanks to the laughs, his Goku-inspired hair, and generally unphased demeanour about life, he built up a solid reputation and organic hype for 12 months before actually doing anything of significance in AEW. Yet, no one could've predicted that Hook would be that good when he finally debuted against Fuego Del Sol.
It's in the genes
When your father is wrestling legend and current AEW commentator Taz, one of two things can happen: You buckle under the pressure of his enormous legacy. Or you absorb as much knowledge as you can from the Human Suplex Machine and former ECW champion. For Hook, born Tyler Senerchia, he chose the latter.
While his training, under the tutelage of Pat Buck, Cody Rhodes, Brian Myers, and QT Marshall, prepared him for in-ring competition, it's clear that Hook has the "it" factor, something that you're either born with or not. Like his father before him, every suplex looks sweeter, every submission more painful, as he exudes a natural toughness that you'd only associate with a New Yorker. Hook appears like the sort of person who will throw hands and land serious blows. Remember his dad's infamous catchphrase "beat me if you can, survive if I let you"? That's pretty much Hook in a nutshell.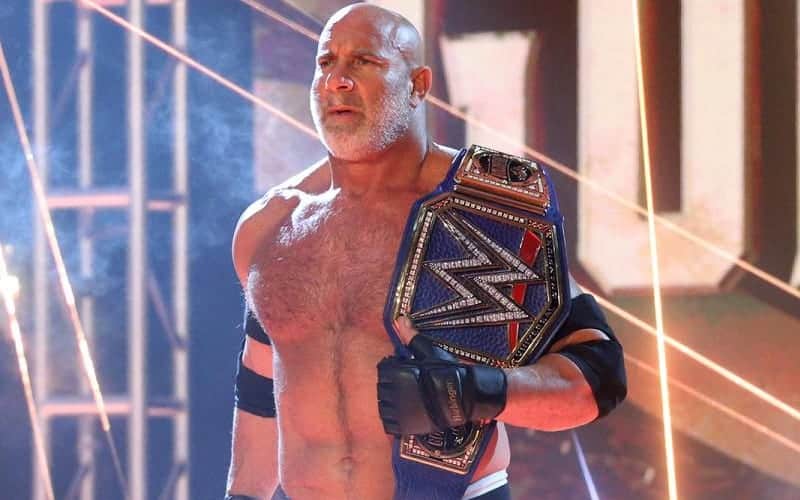 The Goldberg comparisons
The sheer dominance and no selling of Hook have led many to predict that he'll become the next Goldberg in the business. It's easy to see how this link could be drawn between the two wrestling superstars. He's red-hot at the moment and incredibly over in AEW, selling more shirts than CM Punk who's been the most popular wrestler in the company since August 2021. It's similar to when Goldberg debuted in WCW and ascended to the top in astonishing fashion. As a result, many fans want to see Hook go on a similar streak of wins before winning the big win and cementing his legend in the business.
But here's the thing: Hook is nothing like Goldberg. At all.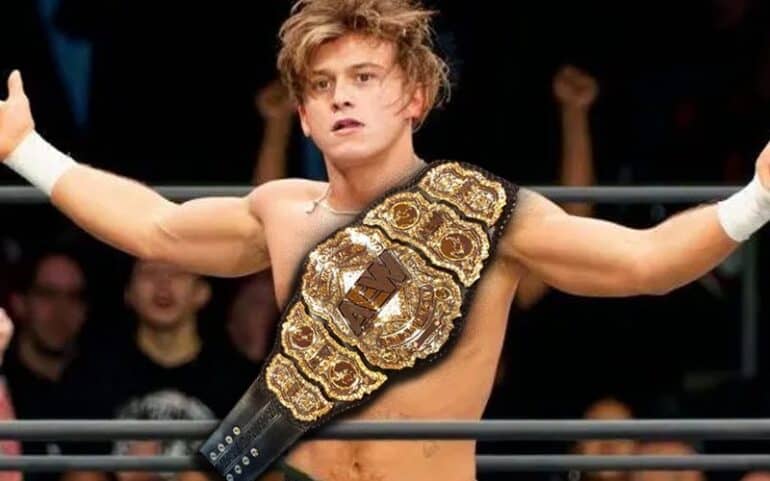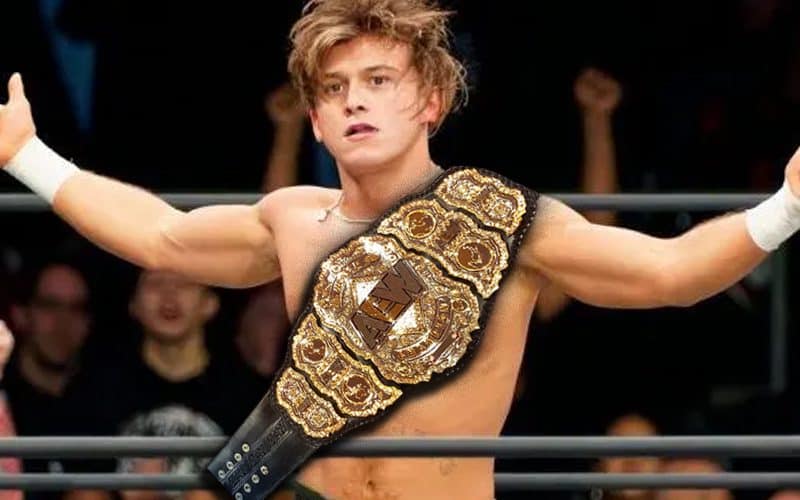 Hook is anything but Goldberg
Much like "Stone Cold" Steve Austin in the WWE, Goldberg got over being a simple guy in black tights. Sure, it helped that he looked like a beast in size that would trample anyone in his path, but there was no gimmick here. He was just badass.
In Hook's case, there's definitely a look. Everyone has spoken about the outrageous hair, but he's also a guy who's easy on the eye. There's a rockstar quality to his appearance that makes him stand out from others around him. He might not be the biggest wrestler in AEW, but he's still in good shape and looks like a typical MMA fighter who's built for stamina and fluidity.
However, the biggest difference between Hook and Goldberg is, the AEW superstar can actually wrestle. Goldberg has never been renown for being a versatile worker. He's stiff and possesses a limited number of moves in his repertoire. While he makes do with what he has and uses other methods to get over, there's no disputing that Goldberg has never had a five- or even four-star match in his career. If it isn't a squash match, Big Bill struggles.
On the other hand, Hook looks anything but a rookie. His style is both explosive and exciting, as he finds the right balance between being a ring technician and brawler. Watching his matches doesn't feel like a chore and you know he'll be able to have great matches with the likes of Adam Page, Bryan Danielson, MJF, and even Punk down the line.
— Send HOOK (@SendHOOK) September 16, 2021
Where to for Hook and AEW?
While there's a tendency to want everything fast and right now, Hook's AEW push needs to be like the build-up to his debut: slow and calculated. Let him have squash matches for a few months before finally putting him in a feud with a worthy opponent. This is where the promotion can solidify his legitimacy by having him go over a big star. Then, onto the next established performer and so forth.
At some point, put the AEW TNT Championship on him and allow for a decent title reign. Not only will this bring more credibility to a belt that's felt like the Cody Rhodes title, but it will also give some breathing room before thrusting Hook into the main event picture. More importantly, it isn't important for him to remain undefeated throughout his rise. He can lose, just as long as he doesn't look weak by getting pinned clean or tapping out.
Whichever way AEW decides to go, there's no doubt that it has one of pro wrestling's hottest young superstars on its hands. The fans asked them to "send Hook" and Tony Khan listened.
Tell us, what do you think of AEW's Hook and if he'll be as big of a star as Goldberg? Let us know in the comments section. "Send Hook!"