If you had asked the developers of Semblance, South Africa's first Nintendo Switch game, whether or not they thought they'd be where they are today, they'd probably say, "uhm, excuse me?" Ben Myres and Cukia Kimani—recently graduated game design students and still not sure how this all happened—started Semblance as a humble university assignment. Today, its available for download on Steam and the Nintendo Switch.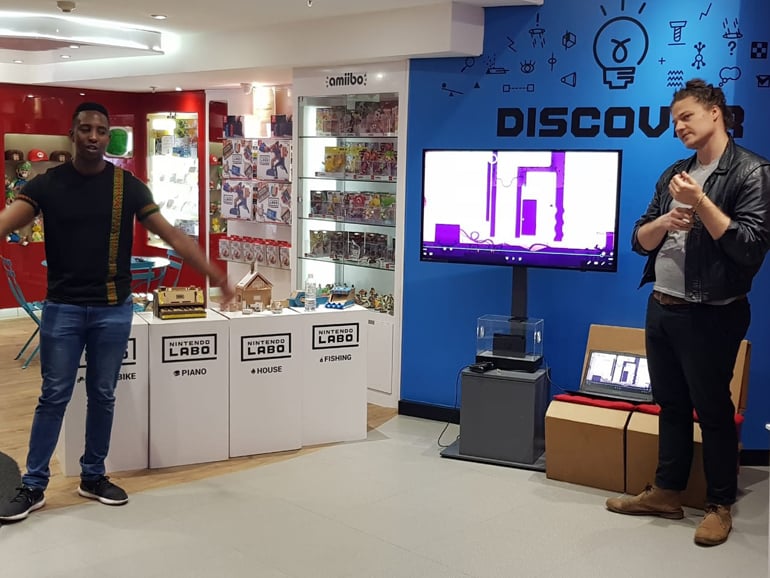 Semblance certainly isn't the first South African game, but it is the first to reach Nintendo's latest handheld, which in itself is quite an accomplishment. It's worth considering the uphill battle any South African developer has to go through to get their game published to console. South Africa is nowhere near large enough a market to support a venture like that.
Aspiring local developers need to travel a lot, market a lot, get a lot of international support and go through a lot of hoops to make it happen—I'm emphasising "a lot" for a reason. The good news is that Nyamakop managed it, even if much of it was by happenstance, as Ben and Cukia describe it. But, it's a sign of things to come. In fact, there are more local games on the way.
But what about Semblance – is it any good?
In a word: yes.
So far, Semblance has earned the African development team Nyamakop—a company composed of staff from South Africa, Zimbabwe and Kenya—great press, solid review scores and numerous awards. I've played it myself, and I think it's good fun.
Borrowing inspiration from a myriad of great titles—Insanely Twisted Shadow Planet, The End is Nigh, Super Meat Boy, and more—Semblance is a charming and engaging plat-former for fans of the genre. Noticed the "plat-former", did you? That's because Semblance takes a slightly different approach to the platforming genre.
Whereas in most platformers, the goal is to navigate around, over or under obstacles in your way, deformable terrain means that in Semblance you shape the world around you to make the obstacles, sort of, go away. It's a fun twist on one of gaming's oldest genres and well worth the price of admission.
So, if you take anything away from this, it's not a plea for you to support another South African developer. South African developers have been making great games for a while now, and it's only going to get better. STASIS, Broforce, Semblance, Desktop Dungeons and good ol' Toxic Bunny from way back in the '90s proves it. And Nyamakop, I think it's fair to say, is here to stay.
All you need to do is keep playing great games, and sooner or later, the next game you pop into your Nintendo Switch or download to Steam may just be local and almost certainly will be lekker.