Henry Cavill has teased a possible Mass Effect project in a cryptic Instagram post.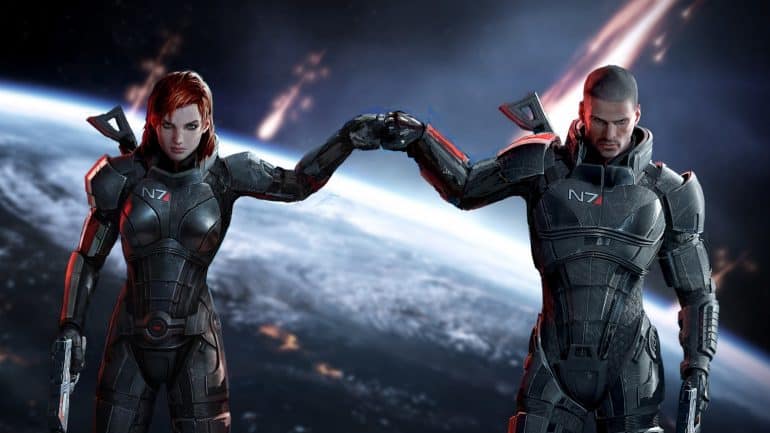 It's a bird. It's a plane. It's… Commander Shepard?
Henry Cavill may be returning to outer space for an upcoming project (virtually, of course), but this time it's not as Superman. The famed actor who has played almost everything from an alien with superpowers to a witcher who hunts wild beasts and monsters has teased that he may be working on a "secret project", which very much seems to be set in the Mass Effect universe.
In his latest Instagram post, Cavill shared a black and white image of himself holding a stack of papers in his hand on what appears to be the set of The Witcher Season 2. The image was posted along with the cryptic caption, "Secret project? Or just a handful of paper with random words on it…. Guess you'll have to wait and see. Happy hump day all. #HumpDay #Secrets".
The text on the so-called "handful of paper with random words on it," is initially too blurry to decipher. However, thanks to the lovely people at Gamepressure who were smart enough to run the image through Focus Magic (a software tool designed to undo blur and recover lost detail from images), the pages have revealed some very meaningful information.
Read on.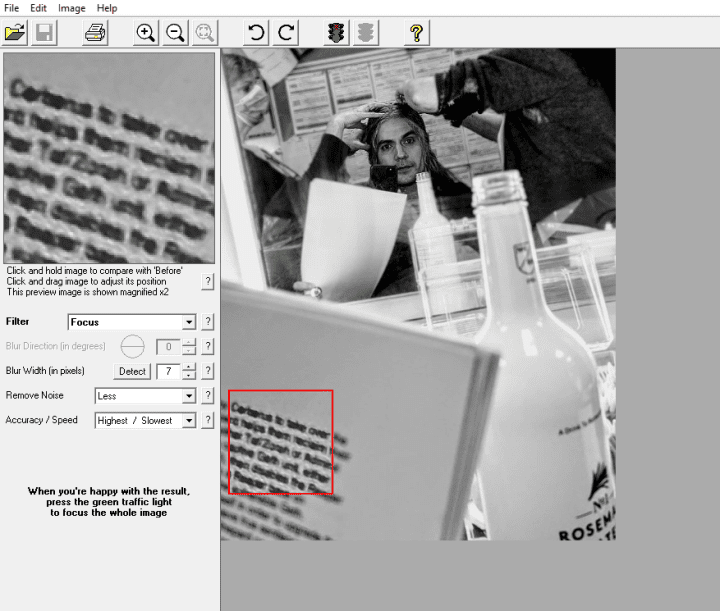 The unblurred pages reveal words such as "Cerberus," "Tali'Zorah," and "Geth".
To the layman, this may look like a bunch of gibberish, but any Mass Effect enthusiast knows that these are words and characters that originate from the beloved gaming trilogy.
Although the text in the image is incomplete, Gamepressure also noted that the words match up with a paragraph in Wikipedia's entry for Mass Effect 3.
The entry reads:
"Following the events on Tuchanka and a failed coup by Cerberus to take over the Citadel, the quarians offer their support to the Alliance if Shepard helps them reclaim their homeworld, Rannoch, from the geth. Assisted by a quarian, either Tali'Zorah or Admiral Daro'Xen, Shepard boards a geth dreadnought and rescues a captive geth unit, either Legion or a facsimile occupied by a geth virtual intelligence (VI), then disables the Reaper control signal over the geth. Shepard then locates and destroys a Reaper base on Rannoch, which gives the quarians an opportunity to attack the vulnerable geth. However, the allied geth unit reveals that it intends to sacrifice itself in order to upgrade the geth using Reaper technology, which will enable the geth to achieve true sentience and free will, making them capable of defeating the quarians. Either Shepard negotiates a ceasefire to gain support from both sides, or is forced to support one side, which results in the other being completely annihilated."
What exactly does all of this mean though?
Could Henry Cavill be taking on the role of a character from the franchise (like Commander Shepard) for an upcoming film or TV adaptation of the game? Or is he lending his voice to the upcoming release of the Mass Effect Legendary Edition in some way?
Even after all of this deciphering, we still have to wait and see what is coming.
Until more is revealed, you can catch Henry Cavill in Zack Snyder's Justice League which premieres on HBO Max March 18th.
Would you like to see Henry Cavill as Commander Shepard in a Mass Effect film or game?