It's time to settle the debate on who was the best Ghostface in the Scream franchise.
RELATED: Unseen Review: Blumhouse's Edge-of-the-Seat Survival Horror Ride
With so many horror movies in modern cinema, none compare to the Scream franchise. With the first film having released in 1996, it simultaneously mocked and changed the horror genre. As one of the best franchises in the slasher genre, the Scream movies brought us one of the most iconic slasher villains in the Ghostfaces. Based on the real-life Gainesville Ripper, the Ghostface mask has become one of the most recognizable pop culture references. With the first movie being such a hit, it makes sense that an entire franchise soon formed. And with it came many different Scream antagonists who each wore the mask, with their own motives. But who wore it best? Who had the highest count of achievements? Who was the overall best Ghostface in the franchise?
Wes Craven's Scream films sparked the beginning of an iconic horror franchise that spawned many sequels. Even now, decades later, new instalments have been added to the long-running series. But, of course, it has been around for a long time, with a new generation of Ghostfaces to add to that of the original films. Outside of the latest instalment, Scream VI (2023), there have been nine antagonists. And naturally, this means an even higher body count for the overall Scream series. This article will rank all the Ghostfaces and determine the best in the franchise. Their ranking will depend on their motive, connection to the main protagonist, and the quality of their master plan.
RELATED: Scream 6 Review – A Very Different Ghostface
9. Charlie Walker (Rory Culkin) – Scream 4 (2011)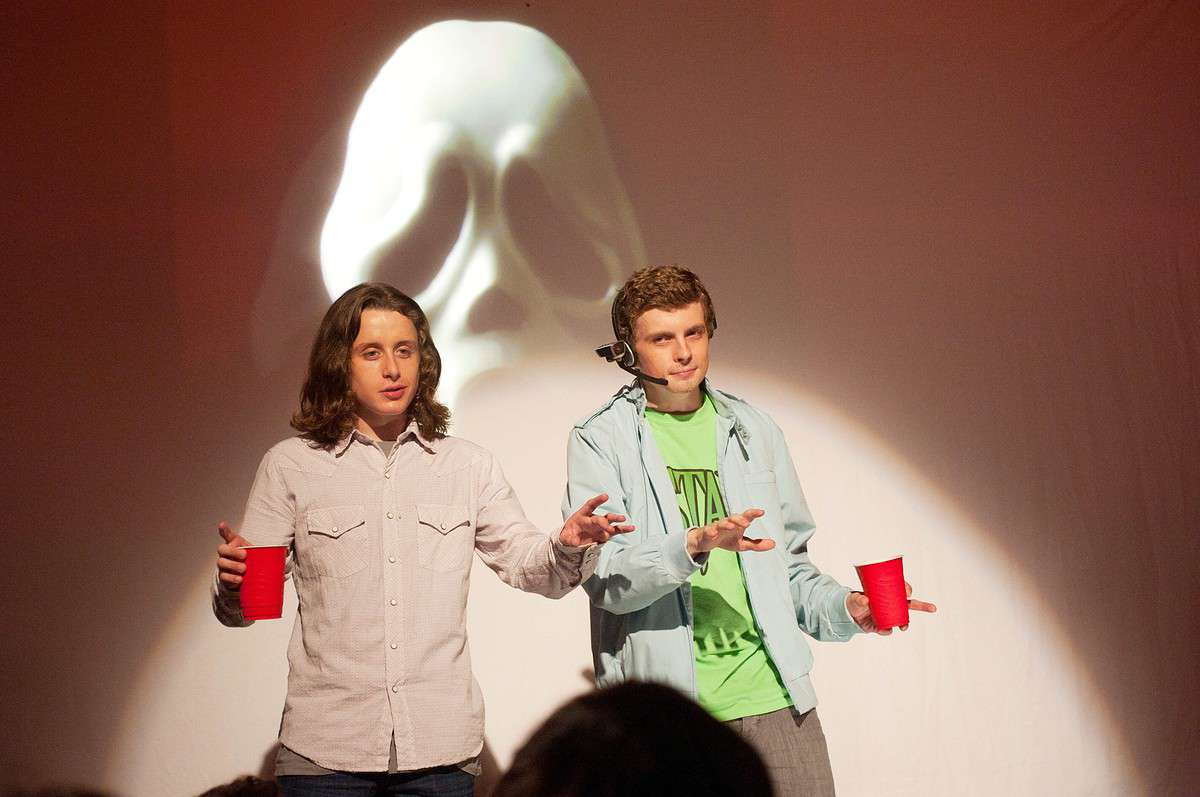 With this film set ten years after the events of Scream (1996); it shows Neve Campbell as Sidney Prescott returning to Woodsboro just as Ghostface begins its spree again. As the fourth instalment, it was a surprise addition to the original trilogy. This film also sees the return of fan-favourites Courteney Cox as Gale Weathers and David Arquette as Dewey Riley. Unfortunately, Charlie Walker (played by Rory Culkin) is so low on the list because he does not really have his own motives for participating in the Ghostface events.
That's not to say he did not have his strong points, but he only managed to put down three of the ten people he and Jill took out. Kudos to him for having the goriest scene of the entire series with Olivia Moriss' (Marielle Jaffe). But he loses points for being eliminated shortly after revealing himself as the antagonist. Not to mention that he had the opportunity to deal with Kirby Reed (played by Hayden Panettiere) quite easily and still failed at doing so. Unfortunately, despite having lots of potential as the secondary antagonist, his narrative fell flat as Ghostface.
8. Amber Freeman (Mikey Madison) – Scream (2022)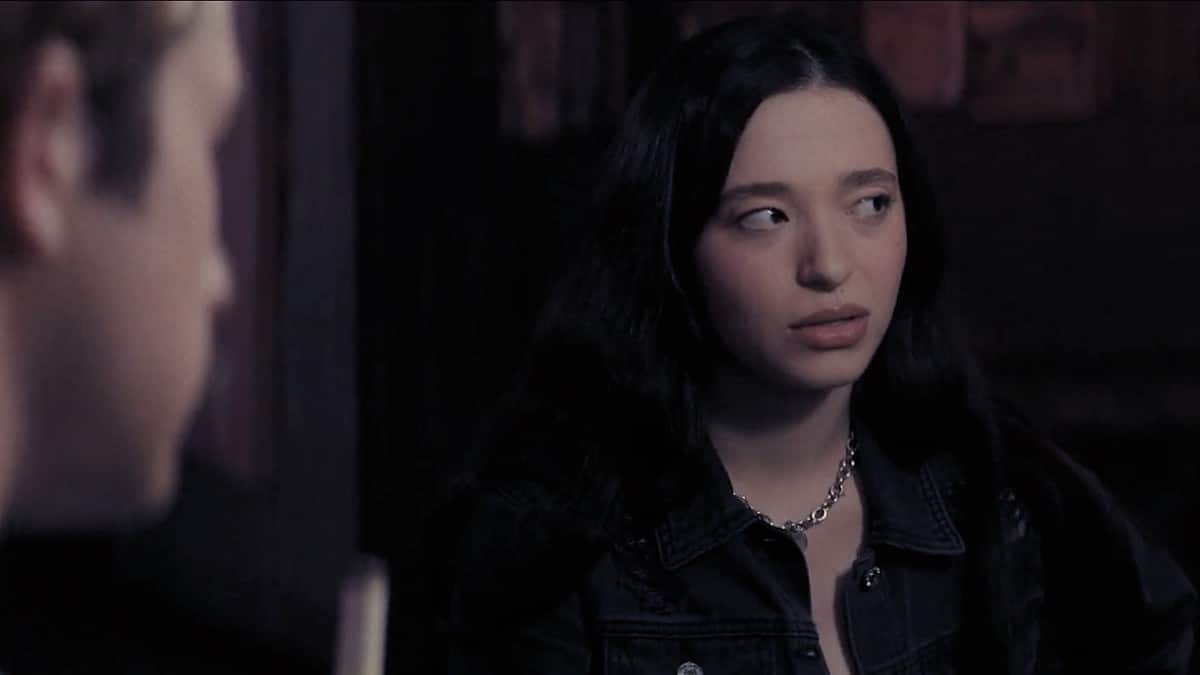 As the fifth instalment in the Scream franchise, this was the first film in the series without the involvement of Wes Craven. Instead, filmmakers Matt Bettinelli-Olpin and Tyler Gillett brought us an epic 'requel' starring Melissa Barrera and Jenna Ortega as half-sisters Sam and Tara Carpenters. Taking place twenty-five years after the Woodsboro cases from the original 1996 Scream, Sam turns out to be Billy Loomis' long-lost daughter. Unfortunately for Sam and Tera, the antagonists end up being people very close to them.
Amber Freeman may be a secondary antagonist, but she did a fantastic job of infiltrating Tara's friend circle and earning her trust. Not only this, but she also managed to take down the man no other Ghostface could, Dewey Riley. Unfortunately, there are only nine spots on this list, and someone had to take second last place. Unfortunately, Amber's character falls flat when it comes to her motive. Like many of the other Ghostfaces, she wore the iconic mask because she was a massive fan of the in-universe Stab franchise. Simply put, she embarked on a spree because the latest instalment, Stab 8, was a disappointment.
RELATED: Scream 2022: The Franchise is Nothing Without Wes Craven
7. Richie Kirsch (Jack Quaid) – Scream (2022)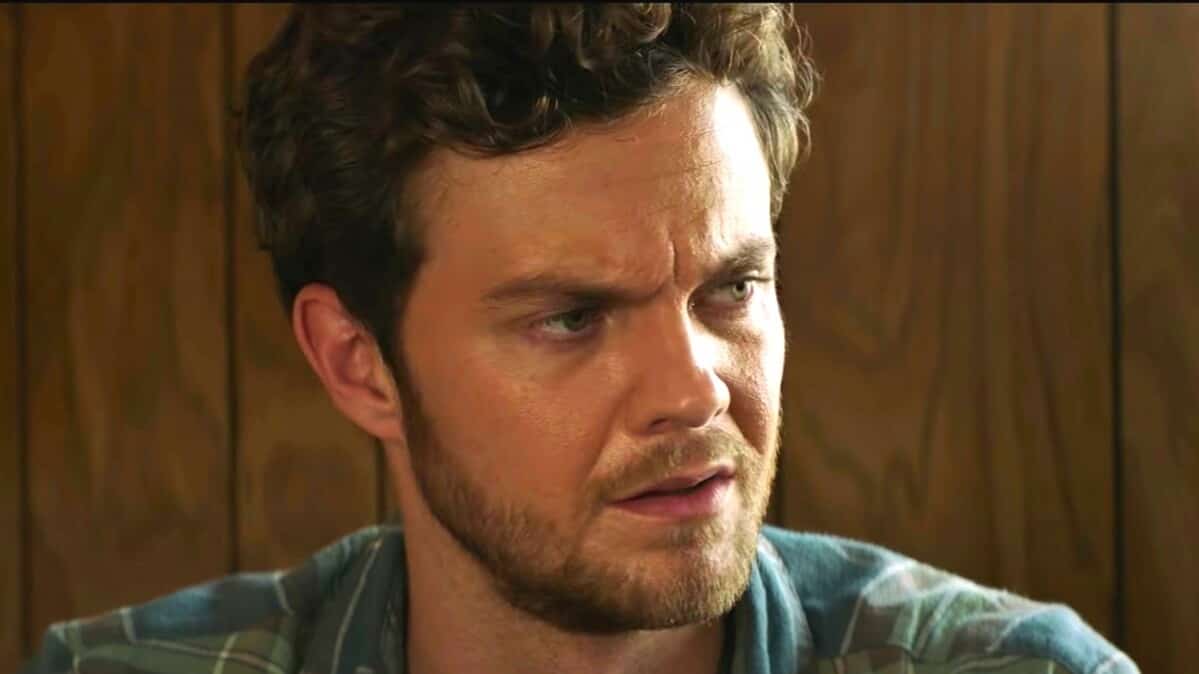 Now, there is a lot to unpack when it comes to Richie. While there are many reasons for him to be significantly higher on this list, there are also several reasons why he should be lower. Therefore, the seventh place seems to be a good fit for this particular Ghostface. And with that said, let's start with why he is this high on the list. The first thing that comes to mind is how well he played his 'good guy' character up until the climax of the film. He managed to worm his way into Sam's life as her boyfriend and had audiences hoping he was not the antagonist. Then, and this doesn't necessarily have anything to do with his character, he ended up being the second boyfriend-turned-Ghostface in the franchise. This caught audiences off guard because surely, they wouldn't have the antagonist be the lead's boyfriend twice, would they?
But then there are the reasons why he is so low on this list. One of those reasons was that he barely did any of the work. Despite being the primary Ghostface, Amber was stuck with the grunt work and managed to rack up most of their body count for the film. Seriously, how are you going to plot for months only to have your 18-year-old girlfriend do all the dirty work? That's an immediate nope. And this is beside the fact that his motives were ridiculous. When has a film disappointed a couple enough for them to want to literally harm people who had nothing to do with the production of the franchise? Richie has some explaining to do. With his logic, going after the writers of the Stab franchise makes more sense.
6. Debbie Salt/Nancy Loomis (Laurie Metcalf) – Scream 2 (1997)
This film is set two years after the first one at the fictional Windsor College in Ohio. It follows Sidney and her fellow survivors of the Woodsboro massacre as they begin a new chapter in their lives. So naturally, a copycat Ghostface emerges and starts picking off the friend group one by one. Then, in a twist of events, they learn that Sidney's boyfriend's best friend, Mickey Altieri is the antagonist. But wait, there's more! The reporter that has been in competition with Gale, Debbie Salt, then shows up, and Sidney immediately recognizes her as Billy Loomis' mother.
Now, what earned Debbie the number six spot is the fact that she was the mastermind behind the entire spree. Although Mickey did most of the work, she came out of left field and blindsided her own partner and all her targets. The thing that makes her Ghostface unique is that she genuinely was looking to surprise Sidney. She did not care for the Stab films like the other antagonists, and her motive was purely for revenge. Debbie wanted to get back at Sidney for harming her son, despite it having been self defence. It is funny because she abandoned Billy and was a large part of him snapping and turning into what he was. However, this makes her character arc significantly better as it shows how genuinely unhinged the woman really is.
Arguably though, it was probably not the smartest move to take down her partner while all her targets were still alive. If she were looking to betray him, waiting until everyone was dead would have better served her in the end. Regardless, the mystery, effort and awesome reveal on the part of Debbie Loomis have earned her the respect of the horror community.
5. Roman Bridger (Scott Foley) – Scream 3 (2000)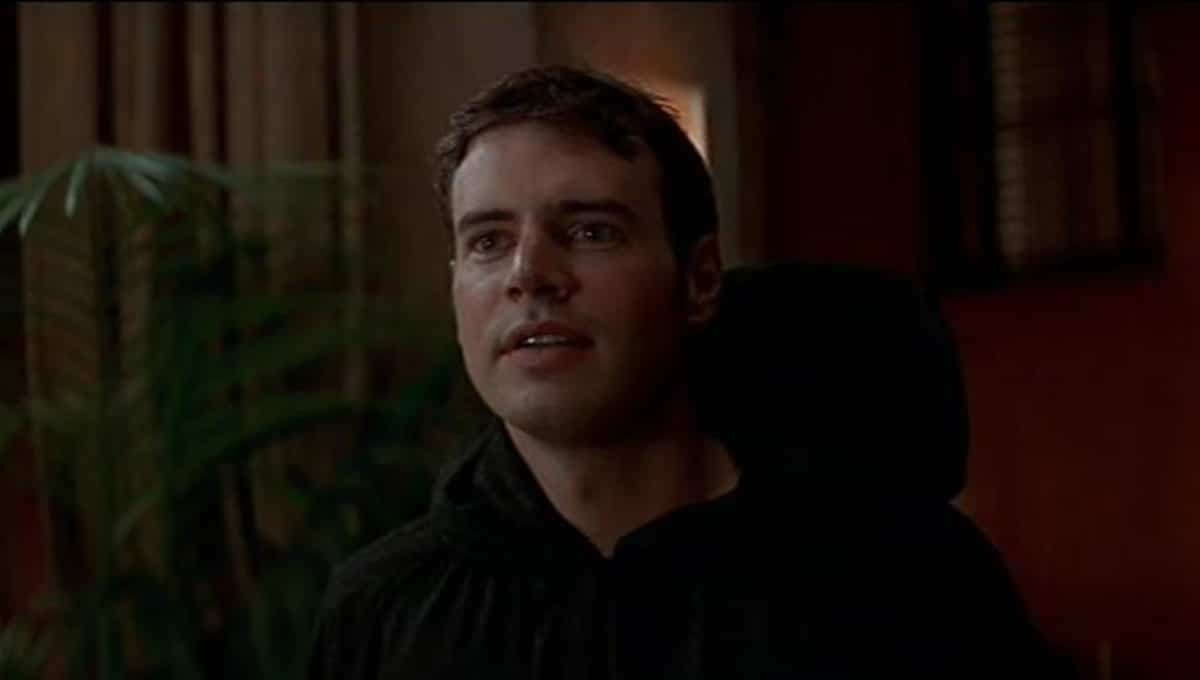 With the highest body count in the franchise, Roman Bridger can be considered the final boss of the Ghostfaces. Scream 3 (2000) takes place three years after the events of the first two movies and sees Sidney going into isolation to avoid being the target of another Ghostface. However, she is drawn to Hollywood when a Ghostface starts taking down the cast and crew members of the Stab 3 movie that is being filmed. Of course, the antagonist is none other than Roman, with the twist being that he does not have a partner, making him the only singular Ghostface. This fact alone more than earns him a spot in the top five of this list.
Then, there is the fact that he was the mastermind behind all the prior Woodsboro cases up to that point. Although indirectly, he showed Billy a video of his father and Maureen Prescott, Sidney's mother. This set Bill and Stu after Maureen before eventually targeting Sidney and her friends a year later. If that isn't impressive enough, then there is also the fact that Roman went to great lengths to draw Sidney out, eventually deciding on the cruellest means. There is nothing more sadistic than using the voice of someone's dead mother to mess with them.
That aside, the amount of effort it must have taken for Roman to take down ten people within the film's runtime single-handedly is insane. On top of that, he even upped the workings of his mask by using a voice changer to taunt characters to their face. This man deserves more praise than he got for his intense planning, motive, and execution. Kudos to Roman!
RELATED: Jenna Ortega and Aubrey Plaza: The Morbid Buddy Cop Pairing We Never Knew We Needed
4. Jill Roberts (Emma Roberts) – Scream 4 (2011)
Let's be honest here; Jill Roberts is one of the most terrifying villains of the franchise. Not only was her planning brilliant for the first two acts of the film, but when she did make silly mistakes, she more than made up for it. As Sidney Prescott's cousin, Jill decided she wanted all the attention of being the sole survivor of a massacre. She is the first Ghostface who does not wish to frame Sidney for anything, nor is she targeting Sidney for any reason other than to gain attention.
What truly made Jill terrifying was her lack of remorse and hesitation. She comes in and immediately takes down her boyfriend, Trevor, and her accomplice, Charlie, without blinking an eye. Then, after harming Sidney, she throws herself across the room while marking her own body. The lengths she was willing to go to ensure she reached her goal is crazy to think about. However, her dealing with Charlie so quickly is a questionable decision on her part. 
And finally, the way she was able to gain the trust of the entire cast is insane. Nobody expected Jill to be the antagonist, as she played her role way too well. Not only did she manage to get everyone on her side, but she elicited genuine terror when the antagonist was after her and Sidney at the film's climax. She more than deserves the number four spot on the list, as she was a formidable antagonist from start to finish.
3. Mickey Altieri (Timothy Olyphant) – Scream 2 (1997)
Now you may be wondering why a secondary Ghostface is this up on the list. In fact, Mickey Altieri has made it into the top three of the best Ghostface. But the answer is simple, and that is his motive for participating in Debbie Loomis' spree. And what may that motive be? Well, just because. No, really, what makes Mickey even more terrifying than anyone else mentioned so far is the fact that he is utterly unhinged, even more so than Jill Roberts.
Before the concept of Ghostface and the Stab franchise even existed, this man was going around and harming people. That is until Debbie showed up and recruited him into her masterful plot. He did not care for any of the survivors from Woodsboro, and he certainly did not care about Sidney. So, all the people he harmed were just for fun so he could be the star of his own delusional slasher flick. And, fair enough, he was indeed the star of the show…or, well, franchise.
Also, let's not forget how he played Sidney like a fiddle. He had her right where he wanted her, gaining her trust and having her project her suspicions onto her innocent boyfriend, Derek. As he was actively harming people, he was the voice of reason…or rather, manipulation for Sidney Prescott. So it should come as no surprise that the woman had trust issues going forward because Mickey did not hold back.
2. Billy Loomis (Ulrich Skeet) – Scream (1996)
Although Billy Loomis is the original Ghostface, it may be surprising to see him rank in the number two spot on this list. However, it was extremely difficult to make the call to place him in this spot, considering he created the whole Ghostface concept. With that being said, he is easily one of the most terrifying mask-wearers on this list—his level of unhinged beats even that of Jill and Mickey by a long shot.
It is worth giving Billy colossal credit for the planning behind the Ghostface costume and persona and his taunting games. Although he was working with Stu, he still brought a terrifying reign of terror to Woodsboro, creating an iconic legacy and movie franchise. Not to mention the fact that he perfectly gained the trust of both Sidney and the audience by perfectly playing her boyfriend and love interest. When he revealed himself as the antagonist after being harmed in self defence, surely audiences were in complete shock.
Now, in terms of motive, Billy Loomis first dealt with Maureen Prescott in a blind rage. He believed that her affair with his father led Debbie to abandon him. After this, he started harming others to get his frustrations out and targeted Sidney to get revenge on her family. So now you have an angry, dangerous man going around town and hurting people in a ploy that is all about revenge. Billy will always be a legendary Ghostface.
RELATED: Ranking Jenna Ortega's Best Movies & TV Shows
1. Stu Macher (Matthew Lillard) – Scream (1996)
And then there was Stu Macher, the guy who took part in harming people for his friend because of peer pressure. Firstly, just…kudos to this guy for coming up with the most ridiculous motive behind the deaths of a bunch of people. And then, let's just talk about his role in the film's iconic opening sequence. With Casey Becker (Drew Barrymore) being his ex-girlfriend and first target after Maureen's passing, Stu had a great time asking her questions while threatening to harm her new boyfriend.
And he deserves another kudos for bringing us the iconic "what's your favourite scary movie?" line that bumped the film up to legendary slasher status. Stu was the perfect partner for Billy, and although he was the secondary Ghostface, he was way more unhinged. Outside of his ridiculous reasoning for committing his crimes, he also elevated the satirical nature of the film. Every time he was on-screen was a pleasant experience because he really sold audiences on his goofy and playful nature.
And this brings us to the reason Stu has taken the number one spot on this list and earned the title of the Best Ghostface in the franchise. It was his playful personality that really elevated his performance as the antagonist. However, when his playful nature stops being innocent and bleeds over into his sadistic outbursts, audiences don't know whether to laugh or freak out. Although he and Billy both deserve the number one spot, Stu managed to be the scarier Ghostfaces by being too likeable.
RELATED: The Best B-List Horror Movie Villains
Do you agree with this list? Who do you think is the Best Ghostface in the Scream franchise?