Last week Warner Bros. and DC Entertainment released a 5-minute deleted scene from Matt Reeves' The Batman revealing Barry Keoghan's Joker. The footage revealed a very different take on the Clown Prince of Crime, one that seems to have divided fans of the iconic villain. Now, Batman comic book writer Scott Snyder has shared his enthusiasm for the "horror Joker".
In a blog posted on Our Best Jackett, the DC Comics writer, who describes the character as his favourite villain in literature, gave his thoughts on Matt Reeves' interpretation of Joker and how it embraces horror.
"One of the things that struck me watching that extended or deleted scene from Matt Reeves' The Batman with the new interpretation of the Joker, which I really liked, was that my take on the Joker is particular and I've always wanted to see a horror-based Joker on screen and we haven't yet, we haven't really," Snyder explained. "I mean, I know there are aspects of the Joker that have been scary, especially in Heath Ledger's Joker, I think there are moments in Jack Nicholson's Joker that are scary. And I posit that the scariest version of The Joker that we've seen, honestly is, to me, at least, The Return of the Joker, the Batman Beyond animated series on screen."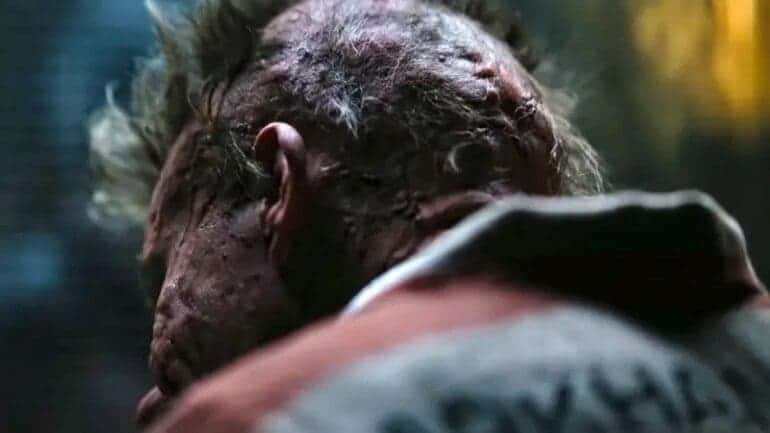 In the lengthy blog post, Scott Snyder continued to explain why a horror Joker would be really resonant right now and which depictions in comics and movies he enjoyed.
"I thought Heath Ledger played it fantastically, but it's still more of a mob and psychological battle of wits with Batman than it is pure horror. I'm talking about horror. I'm talking about you looking under your bed, afraid that he snuck in, and Joker crawling out from under. And out of the darkness you see that pale, ghostly face looking back at you, and then it smiles. And the teeth. And the eyes with the pupils that don't dilate because they let in no light, just pinpoints, predator eyes, looking at you. Joker who knows more about yourself than you know about you because you don't want to admit it, but he knows and he's there laughing at you, being that thing and presenting you your worst fear and laughing at you while you burn. That's Joker to me."
So it seems that even comic book writers who worked closely with the characters are excited for Matt Reeves' take on the Joker and the Batman. Earlier this month Snyder also praised the film and was pleased to see some of the Batman moments he created appear in the movie.
The Joker clip, which can be accessed by answering a series of riddles on rataalada.com, shows a conversation between Robert Pattinson's Batman and Clown Prince of Crime (played by Barry Keoghan). Although that site is now down, you can still see the unlisted video on Warner Bros.' YouTube channel.
The clip shows us a much scarier looking Joker than fans are used to — horrible form with burn marks, scars, and a deformed face. Joker looks terrifying. This isn't anything like Joaquin Phoenix's take. Or even Heath Ledger's. He genuinely seems like a monster.
What do you think? Are you interested to see more of Matt Reeves' horror version of Joker?