When is a Scooby-Doo movie not a Scooby-Doo movie? When it's Scoob! And no, that isn't a good thing.
They say that a man's best friend is his dog, and for Norville "Shaggy" Rogers that's certainly true.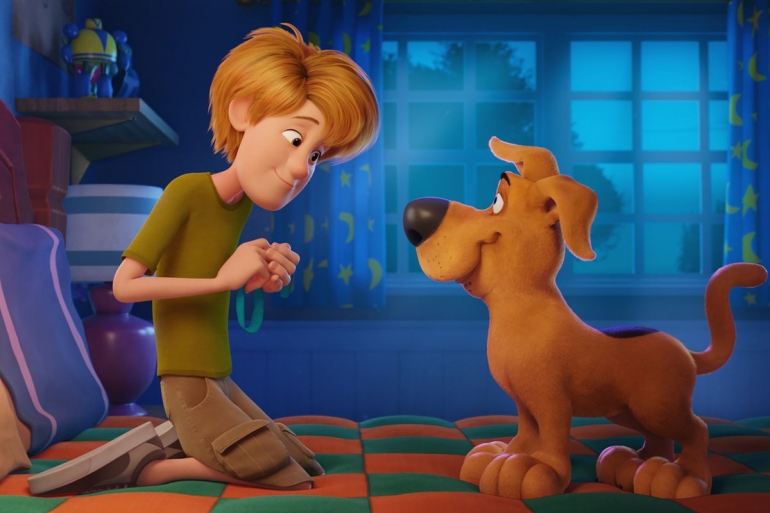 Growing up, Shaggy struggled to make friends. But then he met a stray pup named Scooby-Doo, and they became an inseparable duo. As they grew, so did their friendship… and their appetites! One day the pair joined forces with another group of friends, the adventurous team of Fred, Daphne and Velma, and together they became Mystery Inc., a team of crime-solving sleuths. They were an unstoppable team.
But when management issues of Mystery Inc. threaten to tear the team apart, Shaggy and Scooby-Doo find themselves on the run from the criminal inventor Dick Dastardly. Now, their only option is to join forces with the legendary superheroes Blue Falcon and Dynomutt, the Dog Wonder. United, it's up to them to save the world from Dastardly's evil plan. Can Shaggy and Scooby-Doo's friendship survive these strange new threats, or will this be the end for them?
Remember how Universal tried to cram their whole shared "Dark Universe" down the audience's throats with the Tom Cruise version of The Mummy? Probably not… because most people didn't watch that film, and those who did tried to forget it. How about all the potential future DCEU content that was shovelled into Batman v Superman, trying to tie everything together? Yeah, that really worked. Except it didn't. That's because fans aren't happy when studios try to force a shared universe on them without taking the time to lay the foundations first and make it feel organic.
Enter Scoob!, the latest attempt and apparently the first in a series of Hanna-Barbera shared universe films. It's another of those missed opportunities to do something truly special, primarily because it attempts to front-load everything but misses out on what's made Scooby-Doo so popular for decades: being Scooby-Doo.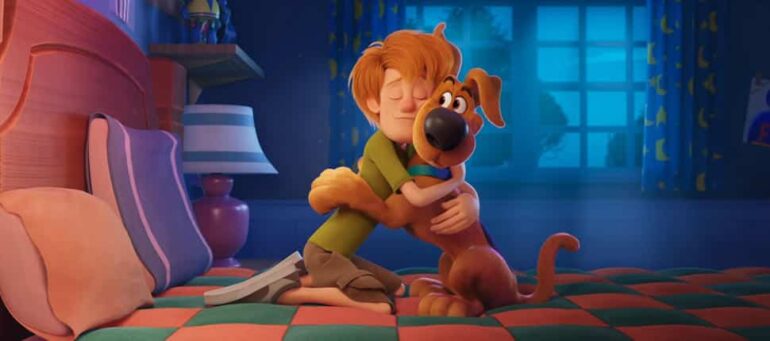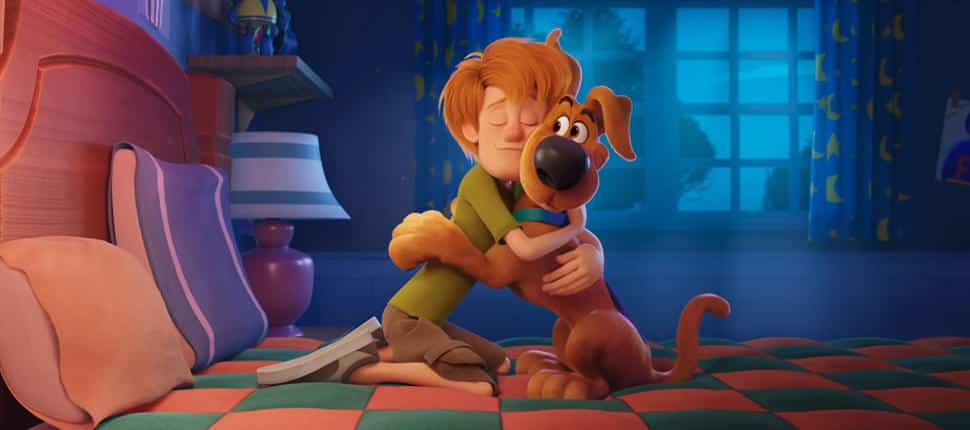 Bursting with potential, the film starts out with the sort of wry, self-aware absurdist comedy that made James Gunn's live-action scripts so fiendishly fun years ago. Shaggy is a sad, lonely kid who's an outsider, and finds lifelong friendship with Scooby-Doo. There's so much heart in these early scenes that the hideous computer animation becomes forgivable, and when the story doubles down and introduces the rest of Mystery Inc. it starts to look like Scoob! has cracked the formula for getting a Scooby-Doo film right.
Then it all falls apart almost instantly. Curiously, it's at the moment when Simon Cowell shows up on screen. Yes. You read that right. Simon Cowell is the group's new manager. Much like how his painful appearance in Far Far Away Idol let Shrek fans know that the ogre's franchise was all downhill from there, Cowell's presence ruins any credibility this film has built up in the first few minutes. It's also a set-up for the most obvious pay-off joke ever, one that any Scooby-Doo fan will see coming a mile away.
The next thing you know, Scooby and Shaggy are being chased by killer robots and the pace becomes unnecessarily frenetic, even when they're rescued. Suddenly, the film takes a sharp turn from the usual mystery genre into the land of superheroes. Yes, Scooby-Doo has interacted with them before in other iterations and has even teamed with Batman on multiple occasions. But each time that's been earned, and those adventures have usually still been mystery-focused. Here, he's hanging with the latest incarnation of classic H-B character Blue Falcon with Dynomutt. It's great to see them again, but… so soon? And should a Scooby-Doo film really be a superhero film?
From here the production barely pauses to catch a breath or let any jokes sink in. Much of the character-building drama that could have been fascinating is sadly glossed over, while serious plot points are missed or ignored. It seems that "jokes" about Netflix, chase sequences and explosions as they race around the world mean more to fans of Mystery Inc. than actually seeing them solve mysteries, deal with their personal problems and character motivations, and share how much they care for each other. This is Scooby-Doo if it were created by the Fast and the Furious team.
There are dozens of H-B universe references and reminders all over, and nobody's going to complain about the fantastic Captain Caveman scene, Dick Dastardly in his Mean Machine on his intensely personal quest, or visual nods to Jonny Quest, Jabberjaw and Magilla Gorilla. However, they layer it on thick and fast without explaining anything. It stops being special, misfiring like BvS as you feel like you're watching trailers for other movies without being able to enjoy the one you're actually seeing.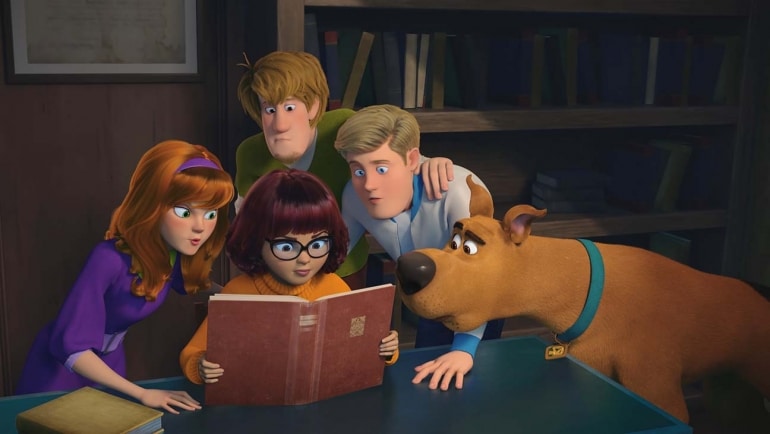 The animation is surprisingly weak, again letting down the potential of this project, and the story feels vague with many of the supposed jokes falling flat. Will Forte tries his best in bringing Shaggy to life, but like many of the voice actors here he just sounds off and everyone knows there are better choices for the roles.
There's a lot to take in with Scoob!, and as such it's bound to keep fans occupied and may even get a cult following. Is it a good film though? No. It leaves the intelligence, heart and soul of classic Scooby-Doo behind, replacing it with wild, unfocused storytelling, cynical jokes that are instantly dated and an absolute lack of imagination. They could have taken their time to win over audiences by creating something special. Instead, they've made a giant Easter egg that's woefully hollow.
Forget Scoob! Forget Scooby-Doo. This is a Scooby-Don't.
The Review
Scoob!
An ambitious, frenetic attempt that falls short.