Anime narratives have always fallen into the trap of the 'hero' trope. You know, the chosen one who has to save the day from some kind of evil. It's a trope that Scarlet Nexus fully embraces, and yet its gameplay complements it in such a way that you never feel distraught by the idea of once again becoming the chosen one.
What is Scarlet Nexus about?
Scarlet Nexus takes place in a world where most of humanity has evolved to develop psionic powers. As one can guess, this has dramatically improved the lives of Earth's citizens. Humanity has been able to combine their consciousness and technology.
It all sounds very utopian-like, especially when strolling through the game's neon-lit environments. Unfortunately, all is not as it seems as strange semi-organic brain-eating creatures, called Others, have begun to shower down from a mysterious belt surrounding the Earth. It's not clear how these creatures came to be, or what they want but what is sure is that they are a threat to the last bastions of humanity.
Fighting back against these otherworldly creatures is the OSF (Other Suppression Force).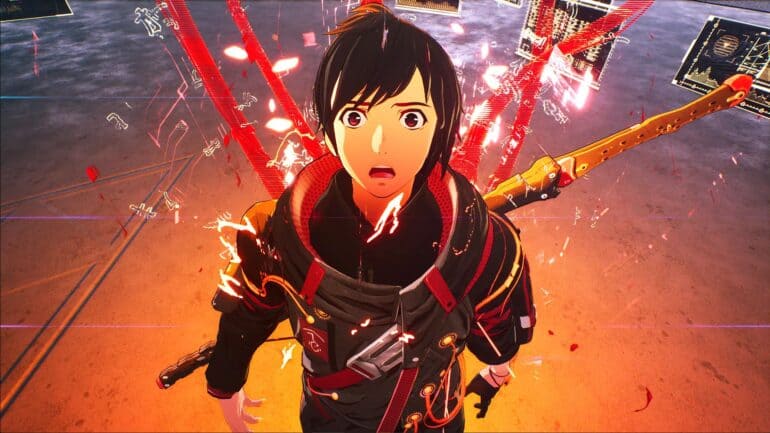 You are the chosen one
Scarlet Nexus gives you the choice of playing the game from two different perspectives.
One is through the eyes of Yuito, a master swordsman who relies on getting close and personal.
The second hero is Kasane, an expert technical fighter who focuses on long-range attacks.
Both protagonists are placed in different OSF platoons. This means that players can experience the narrative from two very different perspectives. Both their journeys do overlap at times but both campaigns are distinct in how the narrative unfolds.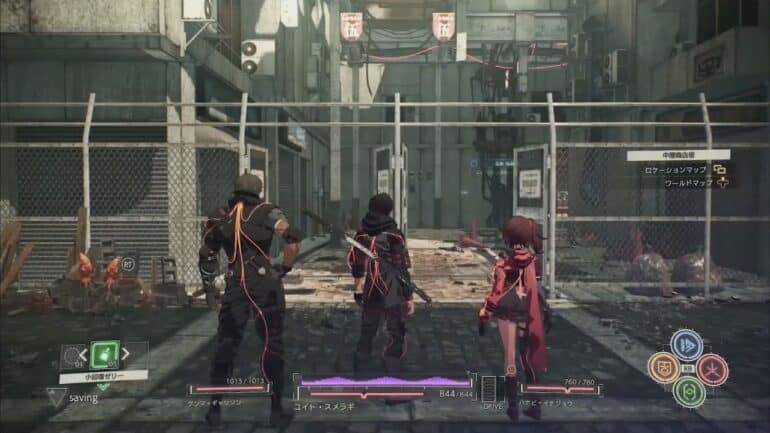 It's all about the powers
As mentioned, OSF members each have unique psionic abilities. In the case of the protagonists, they both can move objects with their minds, allowing you to chuck all manner of debris at your foes during battle.
Combat is fast-paced and reminiscent of something developer Platinum Games would create.
There is the obligatory close range and long-range attacks. However, where things get intresting is in the way you can "borrow" the powers from your fellow OSF members. Joining you on missions are a variety of OSF members each with their unique powers. Yuito and Kasane can tap into their team member's powers and combine them with their own. This lets you, for instance, attack an enemy with electricity, staggering them. You could even turn invisible, making sneaking up on unsuspecting Others a breeze.
As you progress through the game you'll learn that some Others are more susceptible to specific attacks. Even environmental objects can help you dispatch your foes quicker – such as pouring oil on them and setting them alight or dousing them with water and then unleashing an electrical attack. Combat in Scarlet Nexus is all about experimentation.
All of this might seem complicated at first but how the game slowly reveals new mechanics and abilities makes coming to grips with each system quite easy. Being an action-RPG means that you will be able to upgrade your protagonist's abilities as your experience grows, increasing your health and attack damages, among other things.
You are also able to buy new equipment or trade in rare resources for unique weapons and cosmetics.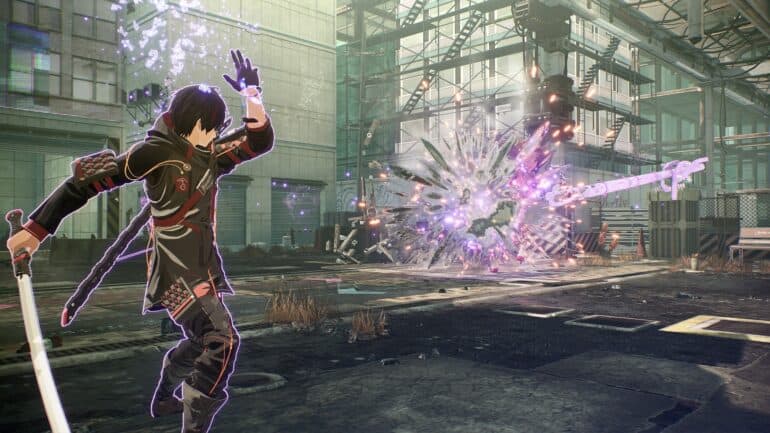 Get to know your team
In between facing off against the grotesque Others, you will have some downtime which you can use to bond with your teammates.
This is done by going on bonding missions with them and learning more about what makes them tick, or just giving them a gift as a gesture of your friendship.
As your bond with your fellow team members, you'll unlock more powerful abilities for them with which to aid you in battle. This might sound like a chore but, thanks to some great writing and even better voicework, I quickly found myself drawn to each member of my team. It never felt like I was forced to sit through reams of dialogue I didn't want to.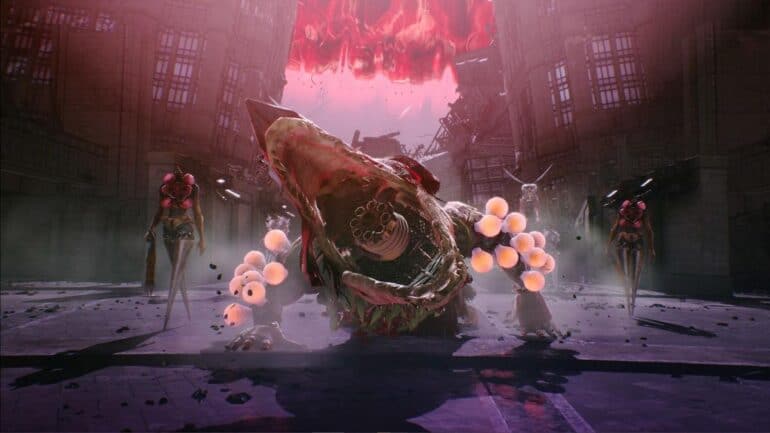 Looking good
Visually, Scarlet Nexus shines, not because it has next-gen visuals but rather due to its art direction. The brain punk aesthetic of the game feels unique and allowed the developer to create some intresting environments.
Even more impressive is the design of the game's Others. Each creature you fight is some unholy combination of everyday non-organic and organic items. This makes these creatures feel familiar yet otherworldly at the same time.
It's just a shame that there is so little variety in the types of enemies you'll face. It would've helped the game a lot if there were just a few more enemies in the game.
Scarlet Nexus is great!
It would've been easy to dismiss Scarlet Nexus as just another anime action-RPG but it is surprisingly more than that, thanks to its fast-paced and creative combat and engrossing characters.
The game has some great pacing, never letting you feel overwhelmed by all the systems it throws at you. Not all of these systems work, mind you, but those that do lift the game from the realm of obscurity.
In the end, I enjoyed Scarlet Nexus a lot more than I thought I would. This is mostly due to the game's characters (which I immediately felt drawn to) and the game's combat (which rewards experimentation).
The Review
Scarlet Nexus
Scarlet Nexus impresses, thanks to its fast-paced and creative combat and interesting character companions.
PROS
Fast-paced combat that rewards experimentation
Grotesque, yet creative creatures
Interesting companions
CONS
Environments and enemies do get re-used a lot
The story might be a bit convoluted for some
Review Breakdown
Gameplay

0%

Graphics

0%

Replay Value

0%

Sound and Music

0%

Story

0%