Samuel L. Jackson will reprise his role as Marvel's Nick Fury in a new series for streaming giant, Disney+.
As reported by Variety and Deadline the project, which is centered on the character, is still in the early stages of development and has yet to receive a full series order.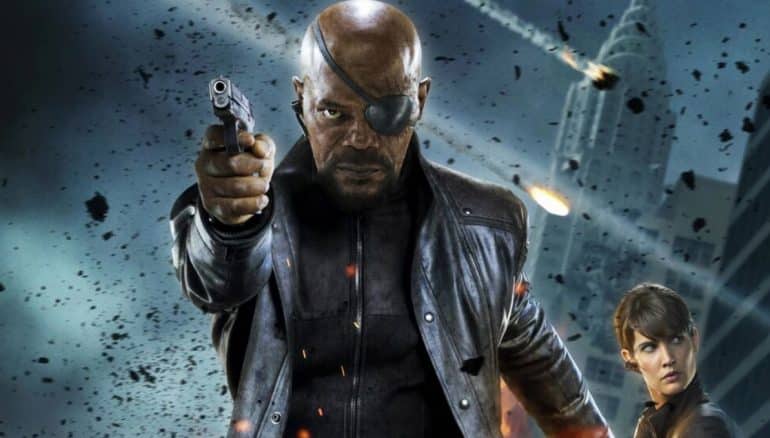 Details of the show's plot are being kept under wraps for now. However, Kyle Bradstreet, who gained praise for his work on Mr. Robot, is said to have joined the project as a writer and executive producer. Like all the other Marvel shows at Disney Plus, Marvel Studios will take on producing duties.
If the Nick Fury series is picked up, it will be the first regular television role of Jackson's entire career.
Samuel L. Jackson initially signed a nine-film contract to portray Nick Fury within the Marvel Cinematic Universe. He made his first appearance as Fury in the post-credits scene of 2008's Iron Man, meeting Tony Stark at his Malibu home to discuss S.H.I.E.L.D's Avengers Initiative.
Since then he has appeared in multiple films within the MCU – most recently in deep space, onboard a Skrull ship in Spider-Man: Far from Home. Jackson also played the character in two episodes of the ABC series, Marvel's Agents of S.H.I.E.L.D.
If the project goes to series (which is very likely) it will join a host of other series that Marvel Studios is working on for Disney+.
Falcon and the Winter Soldier, WandaVision, Loki, and the animated series What If…? are already in different stages of production. Other shows in development include Hawkeye, Ms. Marvel, She-Hulk, and Moon Knight.
Interestingly, this isn't the first Nick Fury focused television project Marvel has created.
In 1998, the made-for-TV movie Nick Fury: Agent of S.H.I.E.L.D was first broadcast on FOX. The film was supposed to have served as a backdoor pilot for a possible television series.
Starring David Hasselhoff in the title role, the story followed a retired Fury who is asked to return to active duty to help take down HYDRA, who is threatening to attack Manhattan with a pathogen known as the Death's Head virus. The film received poor reception and plans for the series were permanently shelved.
But thanks to the superhero resurgence of the past two decades, and Marvel's successful track record, Samuel L. Jackson's Nick Fury series is sure to be a hit.