If you are one of those people (like me) who keeps all of your electronic boxes for an ungodly amount of time, waiting for the warranty to expire, this is the article for you. Samsung has made a significant step in becoming more eco-friendly and sustainable with its latest TV boxes, which you can turn into whatever you want.
RELATED: Samsung Galaxy S23 Ultra Introduces Us to the World of AI
Samsung's New Box Designs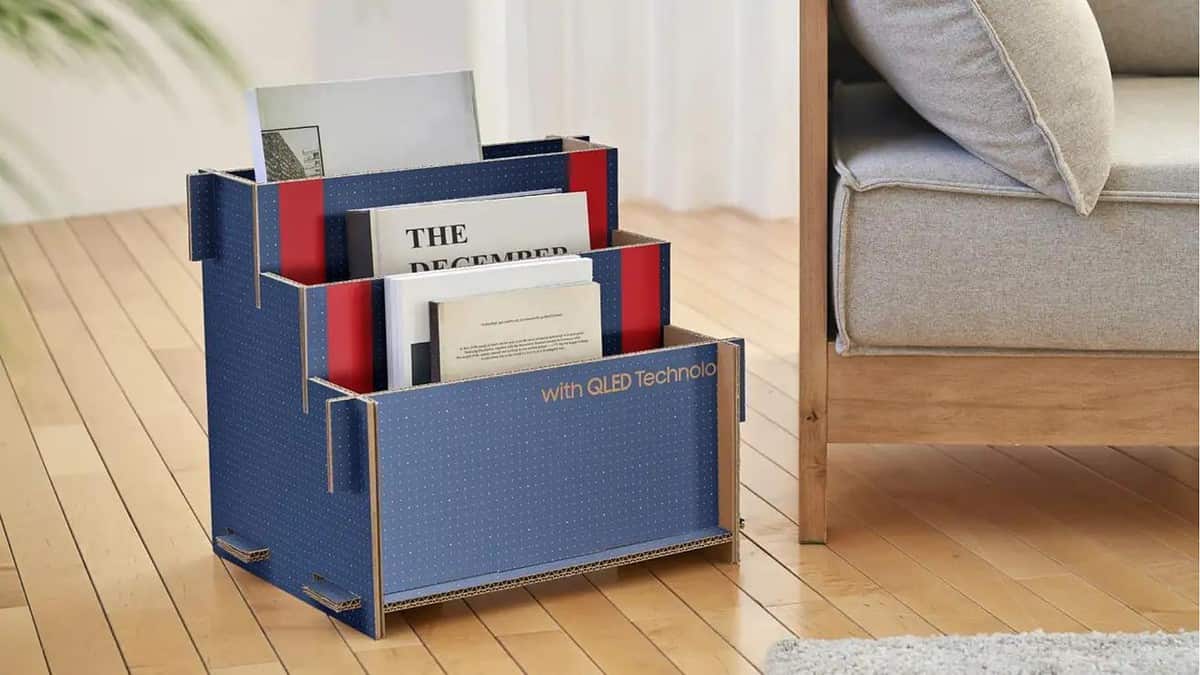 The market is pushing tech companies to create bigger and better technology, including screens and TVs, which also means more packaging and boxes to keep these hi-tech TVs safe. But, at the same time, they are transported to our homes.
At the same time, companies worldwide are looking for more eco-friendly ways to package their items and reduce their carbon footprint, with many coming up with innovative ways to do this.
While Samsung has started using "eco-friendly corrugated cardboard" (without really mentioning what this cardboard is made of), the company has devised a better way to encourage buyers to recycle or upcycle their packaging.
Staring with their higher-end TV boxes, including that for The Serif, The Frame, and the Sero, their new boxes have created an interesting second life for people to transform into the comforts of their homes.
RELATED: Galaxy Book 3 Ultra: Samsung's New Laptop Rivals MacBook Pro
What You Can Transform The Samsung TV Box Into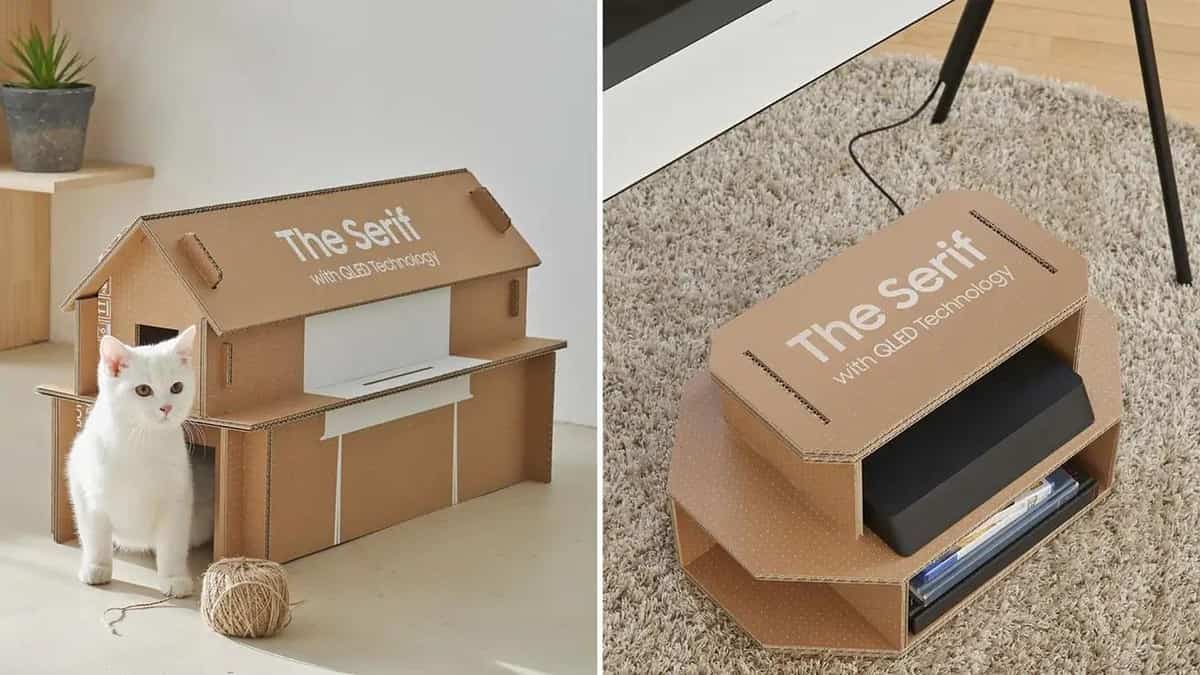 The newly redesigned TV boxes have been created with a perforated dot matrix that makes it easy to cut and transform into different pieces of furniture. If you are like me and prefer to do things with instructions, Samsung has you covered.
With a QR code on the box, you can easily download an instruction manual with a few options for turning your box. This is another point in the sustainability book for Samsung, choosing not to print a manual with each box. But the genuine fun part is the examples of what you can make.
The examples of what you can make with your new eco-friendly corrugated boxes are magazine racks, shelving, end tables, an entertainment centre for your consoles (and TV if you are brave enough to put your TV on a cardboard box), and my personal favourite, a new tiny house for your little feline friend.
As a cat mom with a curious kitty who would instead climb in the box that her bed came in rather than the bed, making a house out of the box seems like the perfect solution.
If you want your house to look different from what is sponsored by Samsung, a little tape or paint will fix that right up as well.
RELATED: Samsung's New 8k Projector Can Turn Any Wall Into A Flatscreen
TL;DR
Samsung encourages people to upcycle its TV boxes instead of throwing them away with innovative designs and ideas.
The new boxes have a perforated dot matrix and a QR-code-accessible manual to give consumers ideas of what to turn the boxes into.
You can make magazine racks, shelves, entertainment centres, and, best of all, cat houses.
So who else wants to buy a Samsung TV to use the box for a cat house?