It's been a pain point for many Samsung smartphones users since the company first jumped onboard the Android OS train way back in 2010 with the first Galaxy S device.
The company, however, has vowed to take some strides towards fixing these issues, having already launched several security and minor updates in 2018 to date. In addition to this, Samsung's TouchWiz OS has always been a source of ridicule to the company, and its users over the years.
With the release of the Galaxy S8 last year, however, the company made huge strides in correcting their UI, with quite a massive overhaul, which has seen minor improvements with the Galaxy S9 and Note 9 releases.
While Samsung have been hard at work on their build for the latest Android OS update, Pie, there hasn't been any indication of an imminent release, until now. XDA-Developers has posted leaked screenshots of an early build of the Samsung Experience 10 for the Galaxy Note 9+. The build was installed by SamCentral Discord providing the screenshots.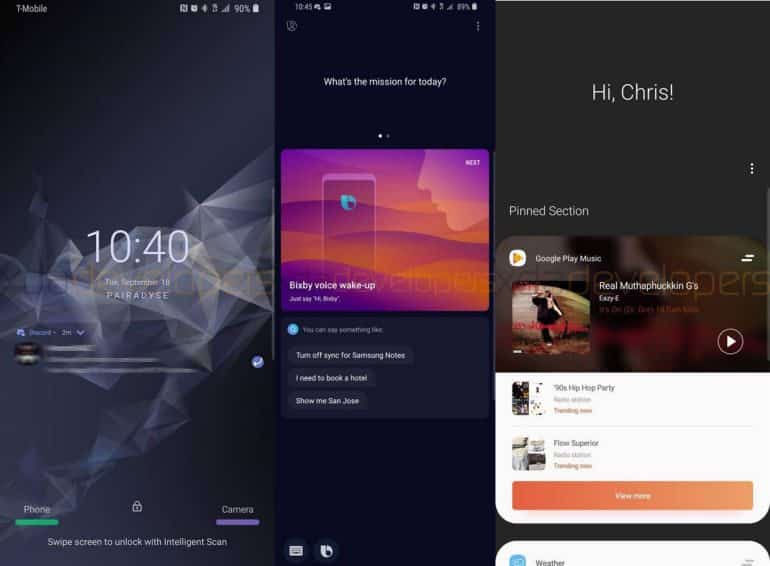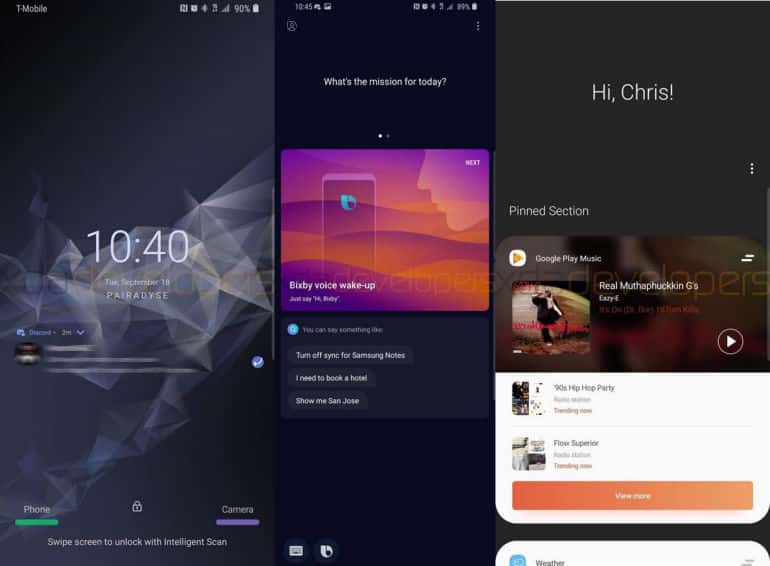 One of the more notable changes from the new UI is the inclusion of the AMOLED Dark theme, which Samsung has called the night theme. You will note the new UI curved edge menus and drop downs to resemble a card style theme, similar to the Google Pixel, which is native to the vanilla build of Android.
The drop down menu has also been extended into a fullscreen menu, with additional icons and quick settings. There is now also a dock at the bottom of the screen, which has the recent apps overview, scrolling horizontally instead of vertically. The cool thing about the new Dark Theme is that it can be set for a specific time, which allows users to switch to the theme at night, hence the name.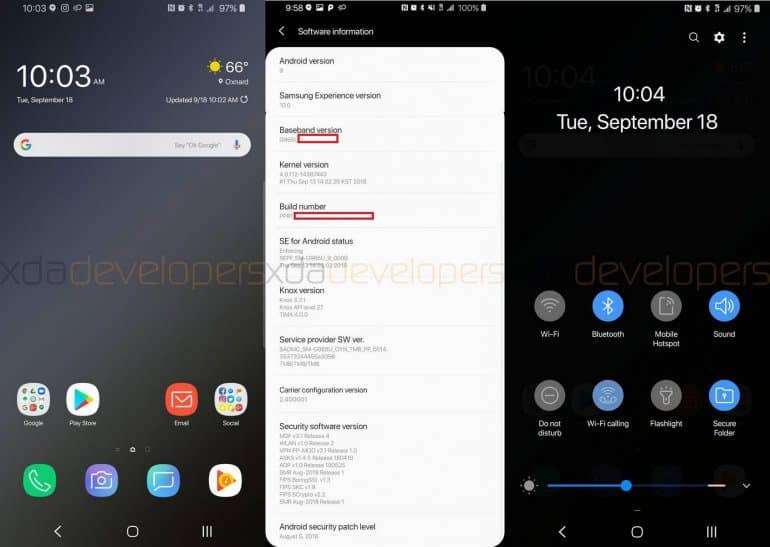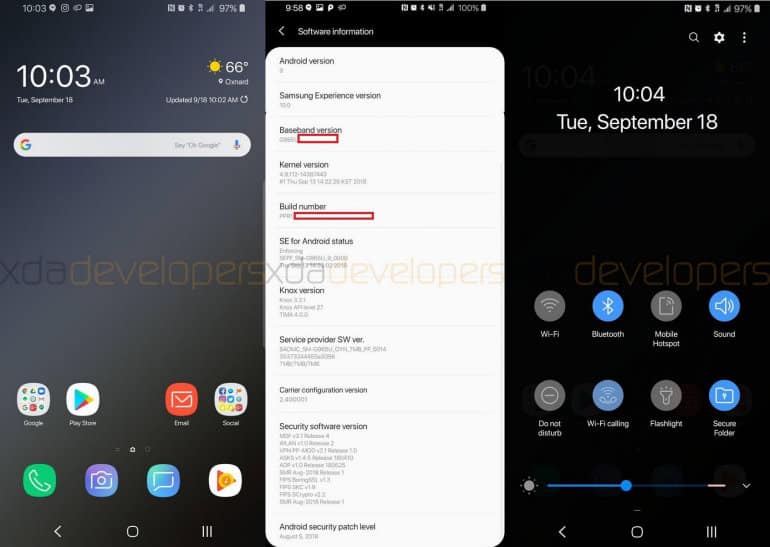 Some of the other changes to the UI experience is the additional gestures and motion detections over the default Google gestures. The most notable of these gestures is the new lift-to-wake feature, which, as the name suggests, turns on the screen as you lift it, and will unlock via facial recognition.
While Bixby has received numerous updates and UI changes over the last year or so, it's set to receive yet another design change with the release of Android Pie. Other Samsung apps will also be receiving updates, such as Mail, Gallery, and Camera.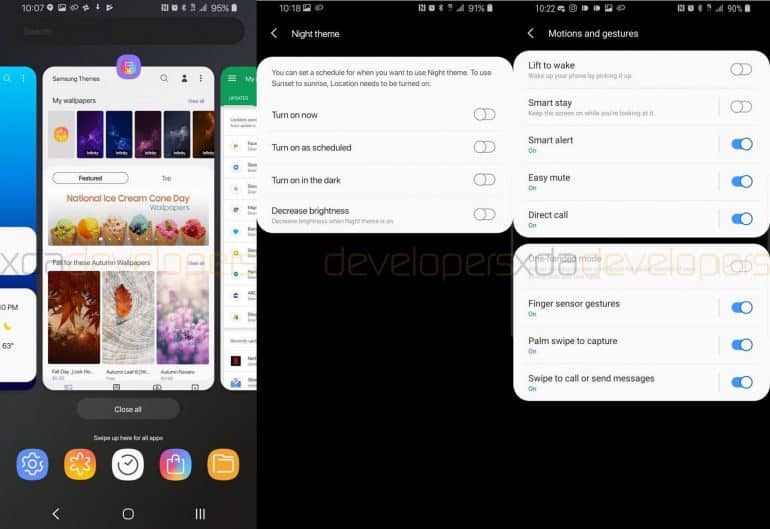 It is worth noting that these are still early days, and the screenshots are from a very early build Samsung Experience 10 for the Android Pie firmware, with many changes still to be implemented.