In 2019, Samsung celebrated its 10-year anniversary of the Galaxy smartphone, launching the Galaxy Fold alongside the Galaxy S10 range. While many were expecting the second iteration of the Fold at the launch of the S20 range earlier in 2020, the company instead launched a new form-factor of Galaxy smartphones, the Galaxy Z Flip. At the international event for the launch of the Note20, Samsung unveiled the Galaxy Z Fold2. However, not all the details were made official at the event, only taking the opportunity to tease the improved design, leaving the details of the pricing and availability for today's launch event.
Much like its predecessor, the Z Fold2 features the same form-factor, this time with a much-improved design, build quality and features. The smartphone has been designed to be as flexible and productive as you are. Samsung has introduced a host of new capture and viewing features, which will make productivity that much easier, with features such as Capture View Mode that enable you to work on content without having to leave the camera app thanks to its dual-screen viewing option.
Similarly, users can work on documents while having the bottom half of the screen folded to allow for a keyboard. With new software improvements, multitasking is also a breeze, where multiple apps can be opened in the dual-screen mode and interact between the two, allowing for images, text and other documents to be dragged from one app to the other.
The possibilities to explore, create and consume is endless with the updated Fold2, giving you the power in your hand to do more, whether as a smartphone or as a tablet.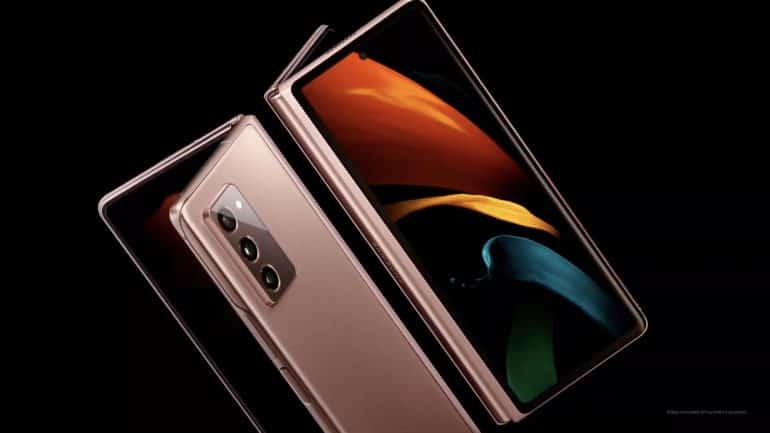 One aspect that hasn't changed much over the 2019 variant is the pricing. The retail price for the Z Fold2 is expected to be R49,999 when it lands in South African stores later this month, with pre-orders kicking off from 7 September 2020. Orders will be fulfilled from 25 September, when the unit will be available in stores across the country. Samsung has also worked with its retail and network partners to confirm a price point of R2,799 per month on contract.
For those looking to stand out from the pack, if the unit itself wasn't enough already, Samsung will feature an online tool to allow users to customise their Galaxy Z Fold2 with four distinct Hideaway Hinge colours – Metallic Silver, Metallic Gold, Metallic Red, and Metallic Blue.
https://www.youtube.com/watch?v=FjBYxwJlesE
The detailed specifications of the Galaxy Z Fold2 are as follows:
| Component | Specification |
| --- | --- |
| Chipset: | Snapdragon 865+ |
| CPU: | Octa-core (x1 3.09GHz Kryo 585 + x3 2.42GHz Kryo 585 + x4 1.8GHz Kryo 585) |
| RAM: | 12GB |
| Internal Storage: | 256GB |
| Main Screen: | Foldable 7.6″ 1,768×2,208px AMOLED 120Hz |
| Front Screen: | 6.23″ 816×2,260 AMOLED |
| Primary Camera: | 12MP + 12MP + 12MP |
| Front Camera: | 10MP (Cover), 10MP (Main Display) |
| Battery: | 4,500mAh |
| OS: | Android 10 |