As is always the case before an imminent release of the next flagship smartphone, the rumours hit fever pitch with details about specs and even the design leaked before the official event. Samsung is no stranger to such leaks, along with the two other leading smartphone manufacturers, Apple and Huawei. What's noteworthy about the latest leak of the Samsung Galaxy Note 10 Plus, is that the launch event is still some three weeks away.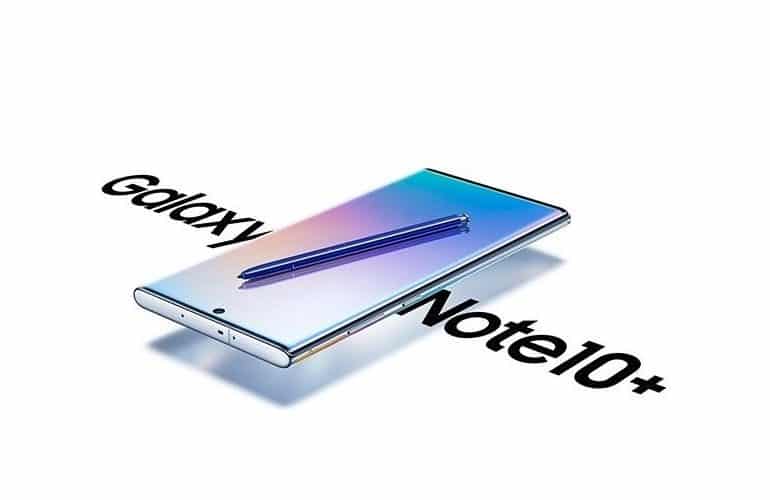 The latest leak comes courtesy of well-known Samsung leaker Evan Blass, who has previously provided rendered images for the S10, Note 9 and S9 device ranges. The latest leak shows a render of the Note 10 Plus, giving us a top-down view of the smartphone.
The depiction here matches many other leaked renders earlier this week, making the news even more plausible, taking the shine off the upcoming Samsung Unpacked Media Event on the 7th August 2019.
What we pick up from the render is overall design (most of it), especially the much talked about centralised, front-facing camera. In addition, we notice the microSD/nano SIM slot positioned as on the Note 9, but, unlike the Note 9, this leaked Note 10+ shows a flat top, moving away from the more rounded approach. The overall design of the smartphone also appears much flatter than before, with a larger end-to-end screen. Time will tell, however, if the Note 10+ has a higher screen-to-body ratio.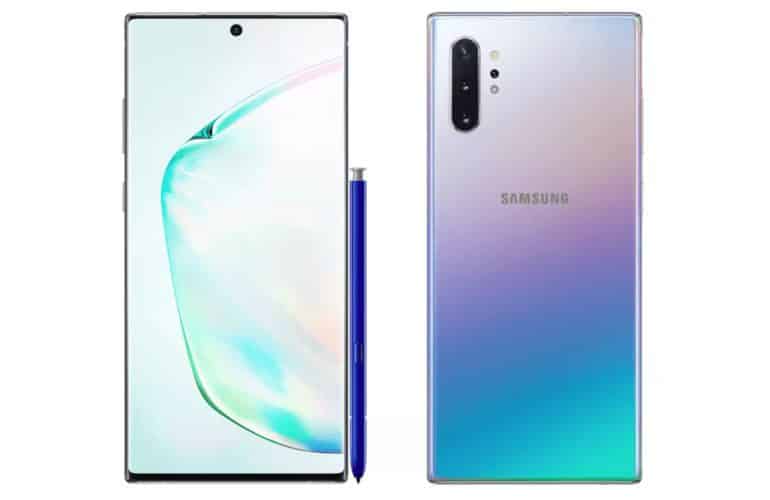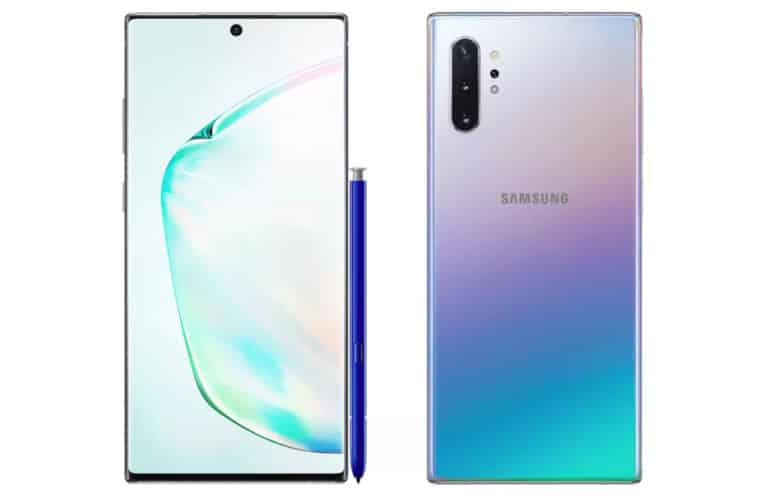 Previous renders of the Note 10+ show off its rear, featuring a triple-lens camera in a vertical layout, as seen on the Huawei P30 Pro. There's also a separate depth sensor, which can be declared as a fourth camera.
Unlike the standout S-Pen as on the Note 9, Samsung has taken a much more reserved approach this time around, which, if rumours are to believed, will be available in black and blue colours. In previous rumoured posts, particularly by Sammobile, the Note 10+ is said to be available in 256GB, 512GB and 1TB variants, along with a 5G variant as well. As we get close to the launch date, we can expect more in the way of what lies underneath the new exterior.
In addition to the image of the Note 10+, the leak also contains a design for the rumoured Galaxy Watch Active 2. As with the Note, there have been numerous leaks for the smartwatch, especially of late. Noticeable on the Active 2 is the rubberised strap (similar to the previous Active unit), which had previously been depicted as a leather strap. The same circular watch body with two buttons on the right is also prominent.