Smartphones have become more than just a way of communicating. It is much more than that. Now, it has become a central part of your entertainment, bringing you the TV shows you love and mastering many games with your fingers. All of this while also bringing you closer to the classroom and workplace. The Samsung Galaxy A Series allows you to achieve all that, all in a game-changing, affordable package.
Connecting you to this world of entertainment is the Samsung Galaxy A Series' 5G support, bringing users the fastest available mobile data. The trio of smartphones – Galaxy A52s 5G, Galaxy A32 5G and Galaxy A22 5G – are big on specs but not on your budget.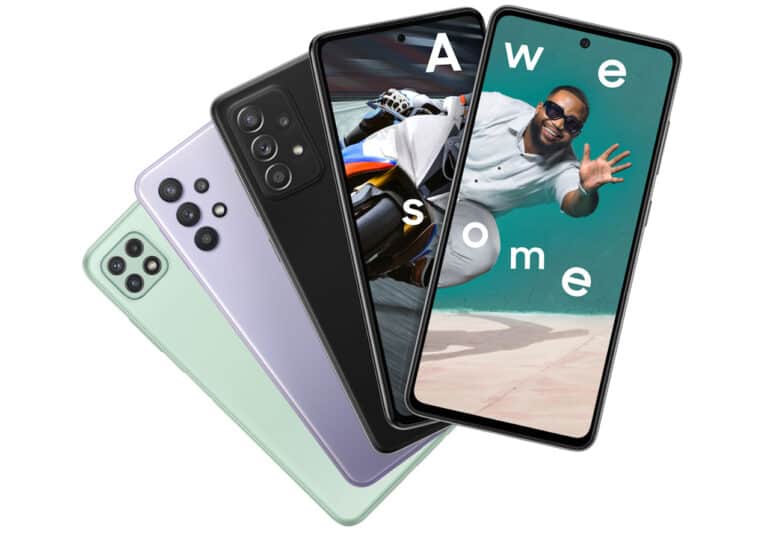 Each of the new units from the Samsung Galaxy A Series features seamless connectivity. This means less waiting for you. Power, Performance and outright Speed. These describe the range perfectly. Offering real-time, always-connected speeds is what everyone looks forward to.
In addition to the class-leading 5G, there's even more under the hood. The Samsung Galaxy A Series brings with it fast-charging, up to 5,000mAh battery, great multi-lens camera setups, vivid screens, 4K video streaming and awe-inspiring screen refresh rates. This brings next-level gaming anywhere you go. Each of the three smartphones includes One UI Core. This offers the user easy content creation and features at your fingertips so you can get to them faster.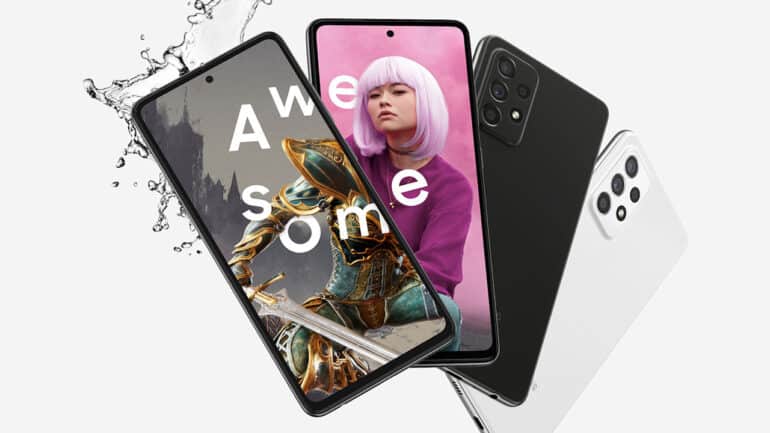 Which Samsung Galaxy A Series Smartphone Will You Choose?
The Samsung Galaxy A52s 5G is the top of the range from the A Series. It brings with it a number of Galaxy innovations. This includes exciting camera features in the form of a quad-lens camera system along with 64MP, high-resolution and Optical Image Stabilization (OIS). Alongside this is the buttery-smooth scrolling that to the 120Hz refresh rate. This, on top of the 6.5″ FHD+ Super AMOLED display. Additionally, the Galaxy A52S 5G delivers a clear and balanced audio experience for movies and gaming with Stereo Speakers.
The Galaxy A32 5G makes 5G speeds more accessible than ever before, bringing the world to your pocket. It captures stunning content, whether it be vivid selfies to epic landscapes and everything else in between. This is all thanks to its powerful camera system, sporting a 48MP main lens. Additionally, it features a 6.5″ HD+ LCD display that delivers an immersive entertainment experience with a 90Hz refresh rate.
Finally, there's the Galaxy A22 5G. It offers all-around value in a sublime design. It, too, brings clear imagery thanks to its high-resolution OIS camera, which includes a 48MP main lens. The unit allows users to expand their view with a 6.6″ Infinity-U Display with a 90Hz refresh rate.