Ahead of its August launch date, there were quite a slew of rumours and leaks for the upcoming Samsung Galaxy Note10. Most of the were focused on major specifications such as the CPU and triple-lens camera, amongst others. Almost all aspects of the confirmed flagship were open to scrutiny before the launch, but one which wasn't talked about at all was Samsung's built-in DeX software. When the Note10 become official, however, the launch focused quite a lot on quite a bit of its built-in software and features, from the updated video editing apps to the S Pen hover features. However, it was the latest DeX support, now called DeX for PC, that caught my attention, something I was eager to test out once I had the opportunity.
What is Samsung DeX?
When DeX (Desktop Experience) first launched on the Galaxy S8 and S8+ [https://www.fortressofsolitude.co.za/samsung-galaxy-s8-review/] in 2017, the platform was seen as a mix of software and hardware to turn your smartphone into a desktop. The hardware required here was the original docking station, which then allowed users to connect their smartphone as well as the monitor, keyboard and mouse to create the desktop experience. Moving onto 2018 with the Note 9 range, there was less of a requirement from a hardware perspective, Samsung allowing direct connectivity via its Samsung-branded HDMI cables. The company, however, still introduced the DeX Pad to replace the dock, which didn't garner very many sales.
With the launch of the Note10 range, Samsung introduced yet another update to the DeX platform. This time, instead of requiring a free monitor along with required HDMI cables to activate DeX, users simply require the use of the already included contents of the USB cable.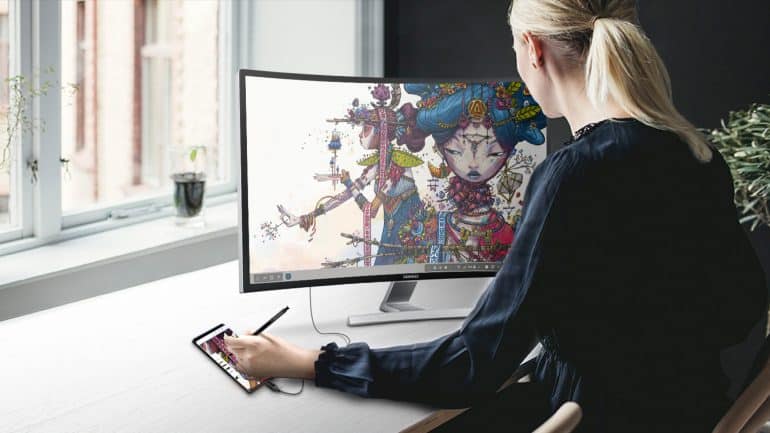 What's Different in 2019?
With the updates of its Android 9.0 firmware and One UI 1.1 interface, Samsung has made it possible to connect your smartphone to your PC or laptop and run DeX directly from it. Once you have connected your smartphone via the USB cable, you'll receive a few prompts on your device to install the DeX software. Once done, the DeX desktop will now be available directly on your Windows or Mac desktop, giving you access to all your smartphone apps and tools directly.
Initially, I had assumed that the update would mean the end of the previous iterations of DeX, making those investments in the hardware invalid as a result. What's great here is that Samsung still offers any of the previous connection methods of DeX alongside the new, giving you freedom of choice to connect as you please. You can then choose to run DeX for PC as a window on your desktop, as with running explorer, or as a fullscreen software, mimicking the same view as you'd experience as connecting to a standalone monitor.
With the recent Samsung firmware update, the DeX for PC support has been extended beyond the initial Note10 range, now available on the S10, S9 and S8 ranges as well. Users can still use their smartphone screens as touchpads as well when connected to a monitor in DeX mode.
One of the more notable features added on DeX is the ability to transfer files directly from your PC or laptop to your smartphone. Simply drag and drop and documents, images, videos and the likes onto the DeX window and it begins the copy immediately. Users then have access to these files on their smartphones once copying has completed. To my frustration, however, the reverse isn't yet possible, being able to copy files from your smartphone to your PC. I found this a bit odd, to say the least, since the technology is right there already.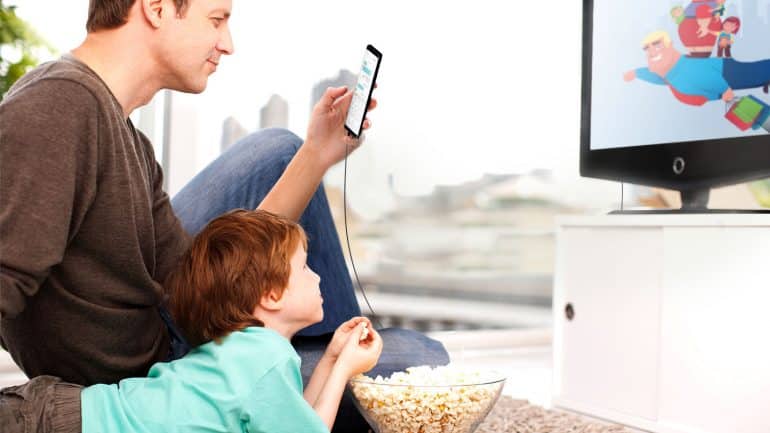 Should I Care About Samsung's DeX?
Ultimately, this is the major talking point when it comes to DeX. That said, buyers of Samsung smartphones will only care as much about the experience as much as Samsung does. That said, there have been a few mixed messages in this regard. When launched in 2017 on the S8 range, there was no doubt quite a big hoo-ha about the built-in software. Samsung was trying to get us to buy into its vision of DeX, touting most of its features at the launch event. Fast-forward to the launch of the Note 8 that same year and it felt almost as if the DeX didn't exist at all, some fabled platform only found in the rarest of portals. It then re-emerged from the ashes with the release of the Note 9 before missing from action again at the S10 launch presentation. While all this was happening, Samsung was slowly increasing its RAM capacity on its smartphones, which many would take as suggestions that DeX is here to stay. Why else would anyone need a massive 12GB of RAM on a smartphone in the first place?
With the 'relaunch' of DeX on the Note10, as well as the release of DeX for PC on previous Galaxy flagship smartphones, there's clear intention again that the platform is here to stay. That said, while it may be used across multiple devices and now easier to activate, it's still a matter of whether you'd want to use it in the first place. Copying files directly from your PC or laptop to your smartphone isn't exactly what you'd call groundbreaking technology.
Samsung has developed its apps in a manner that supports the expanded resolution of DeX. These apps include the likes of email, calendar, as well as most of the Microsoft Office apps. If you're going to be using DeX as your on-the-go laptop, this type of support is necessary. Additional support has been added to the DeX for PC support, such as drag-and-drop options between applications, mostly between Samsung apps. For apps that don't support the expanded view presented, the inclusion of the DeX Labs feature, which allows you to force apps to resize accordingly, will assist greatly. This, however, is still in the experimental phase, so don't expect the best of results.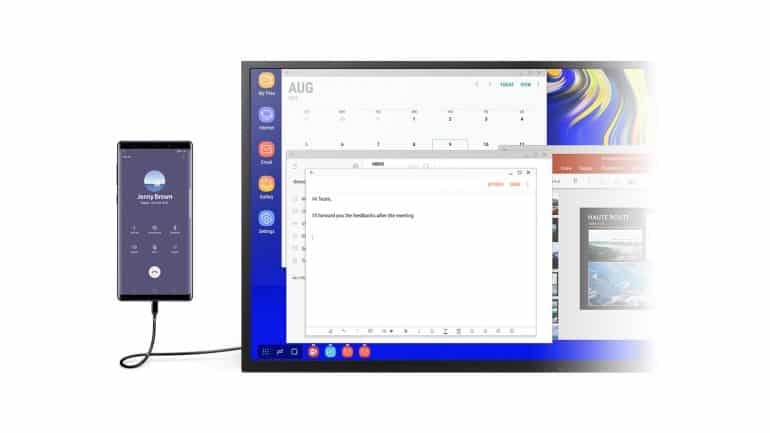 Points to Consider
While Samsung has been tweaking its DeX platform in many different variants over the three years since it became available, other companies haven't been sitting by idly either. Huawei introduced its competitor to DeX, allowing users to activate the desktop mode wirelessly. While the wireless feature is indeed a great-to-have, the overall platform is basically a desktop version of Android, with no additional functionality added.
Samsung's biggest competitors, however, isn't its biggest smartphone rival, but instead the likes of Google with its Chrome OS and Microsoft with its Surface Go interface. Chrome OS is built off a Linux-based kernel, while the Surface Go inevitably running a lighter version of Windows 10. What they do have in common, however, is that they're both extremely lightweight and built to run on almost any hardware. These platforms are meant to run on lower-powered laptops for the most part. Samsung has an advantage of both in this case, running off your smartphone, which can then be expanded where you see fit.
Conclusion
The changes to Samsung's DeX for PC over previous iterations has expanded the range of connection options and features available to Samsung users. There are no extras required, especially in terms of cost to the user, making it a much better proposition. DeX was originally aimed at users who are always on the go, looking for a portable option to connect and have access to all your files. The latest variant of the built-in software doesn't add much, in that case, but does quite a bit more when required.
The Review
Samsung DeX For PC
Using DeX for PC is still for a niche group of users and not yet at a level that can become ubiquitous across the masses. There's still a lot to explore in the way of what is possible from the platform, still in its infancy. Currently, however, it's not easy to see many Galaxy smartphone users exploring its capabilities on a regular basis, which puts it in a precarious position on whether Samsung will continue to invest in the platform, which I believe it should.
Review Breakdown
Ease of Learning

0%

Ease of Use

0%

UI Design

0%

Performance

0%

Enjoyment

0%