Black Panther became a global phenomenon when it hit theatres in 2018, propelling its lead actor, Chadwick Boseman, into superstardom and turning him into a real-life hero for the masses. After the stars untimely death in 2020, rumours started flooding the net concerning how the film might continue without him. To date, there have been numerous rumours regarding who might replace the late star as King T'Challa. Previous rumours have offered Letitia Wright's Shuri as the natural successor for the Black Panther throne…and now, yet another rumour has hit the net claiming that Bridgerton star Regé-Jean Page will play the new Black Panther or some version of the character.
According to Hollywood gossip site Crazy Days and Nights, the British-Zimbabwean actor is the early frontrunner to star in Black Panther 2 for Marvel, however, the up and coming star will not be playing King T'Challa, but will instead be playing a new character in the sequel.
An announcement on the gossip site reads: "Which foreign-born breakout star of that period streaming show is the early frontrunner to play this Marvel superhero? It will be an entirely new alter ego character not the one portrayed by the recently deceased actor."
The rumour may carry some merit as Marvel President Kevin Feige has previously stated that they will not be replacing Chadwick Boseman, but rather exploring new characters. In a statement given to Deadline, Feige commented:
"So much of the comics and that first movie is the world of Wakanda. Wakanda is a place to further explore with characters and different subcultures. This was always and initially the primary focus of the next story. We're not going to have a CG Chadwick and we're not recasting T'Challa. Ryan Coogler is working very hard right now on the script with all the respect and love and genius that he has, which gives us great solace, so it was always about furthering the mythology and the inspiration of Wakanda. There's also the task of honouring and respecting the ongoing learnings and teachings from Chad as well."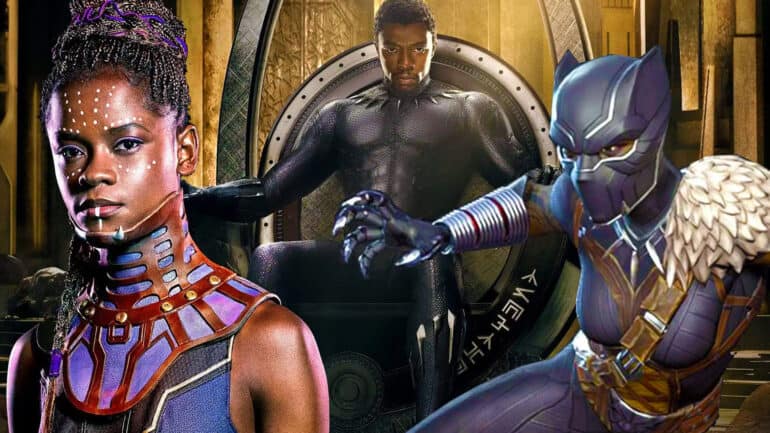 With Bridgerton currently holding the number one spot on Netflix's most popular shows, and fans worldwide drooling over the Duke of Hastings, it seems almost inevitable that the breakout star would find himself the subject of rumour- just like his character in the hit show. Currently, Regé-Jean Page is also rumoured to be considered for the role of James Bond once Daniel Craig retires as 007.
Whatever the outcome of this current rumour regarding Regé-Jean Page, it is safe to say that the role of King T'challa will not be recast in Black Panther 2.
The film is presently set to release in July 8, 2022, with Ryan Coogler back to write and direct the movie. Coogler is also developing a Black Panther spinoff Disney Plus series about Wakanda.
Would you like to see Regé-Jean Page as the new Black Panther?