Rugby 20 is a marked improvement over previous Rugby titles released in 2018 and 2016, but that reflects more on how awful those games were than on anything good in this one. Rugby 20 still comes nowhere close to the heights of Rugby '08 or Rugby '06, and if you can't do better than a title over a decade old, then that is weak stuff indeed.
Rugby 20 is worth judging by several metrics, the same ones I would use for a major landmark sports title like FIFA. Firstly, is it fun to play? Secondly, does it translate the feel of the sport into a video game space? And finally, does it let me simulate clashes between my favourite teams and players? The answer to those three questions, in order, are: kinda, sort of, and not really. Let's see why.
I find Rugby 20 to be quite an ugly game at the best of times, with low-quality graphics at the best of times. In motion, it all looks a bit better, and the mo-cap is better than the graphics themselves. However, the plethora of glitches, where someone's leg contorts in strange and unusual ways randomly don't help maintain the illusion of reality for long. There was also a huge missed opportunity to do better with the stadiums, which all lack character. You will not be playing in any of your favourite, most famous historic stadiums, and you may as well be in a generic field for the most part. The commentators are not particularly good and have a limited number of phrases they repeat often.
The greatest and most galling omission in this entire game is with the licensing. Now I understand that licensing carries costs, but consider the following list of available national teams and leagues and decide if it's enough for you because it wasn't for me. The officially licensed teams (included likenesses and real player names) include Canada, France, Georgia, Ireland, Italy, Japan, Namibia, Russia, Samoa, Scotland, Tonga, USA, and Wales.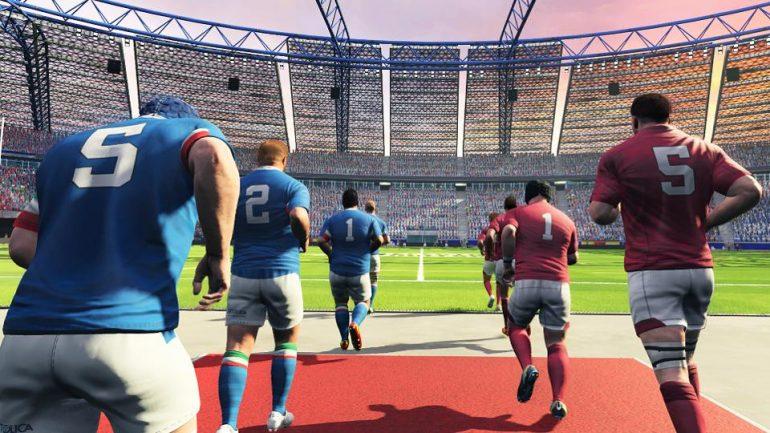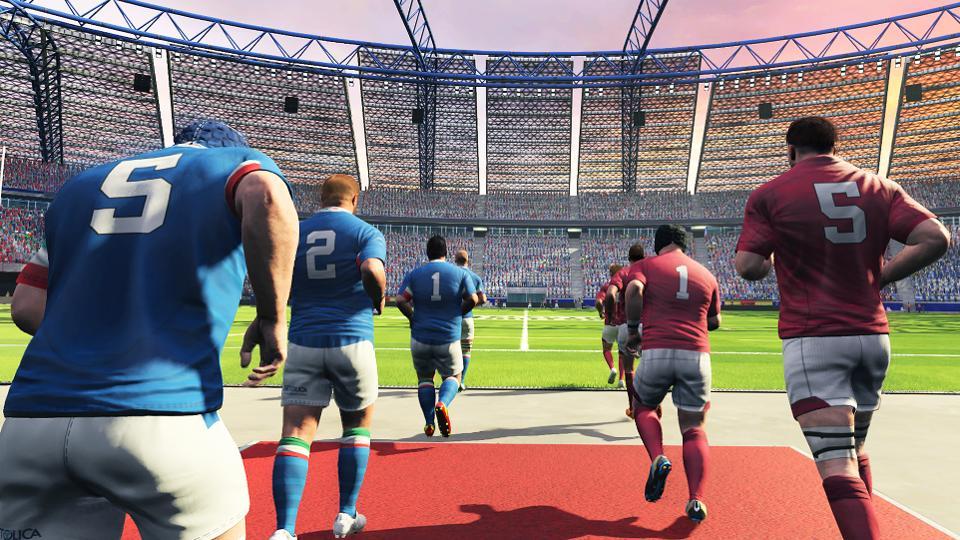 The teams that are not licensed, and which carry generic players instead of real ones, include Argentina, Australia, England, Fiji, New Zealand, South Africa, and Uruguay. As a South African myself, you may see why this is a problem. They may as well have called this game the Northern Hemisphere Experience, except that England is missing too. It really does diminish the game a lot.
As for leagues, you can play as a club in the following licensed leagues: French Top 14, French Pro D2, Pro 14, Gallagher Premiership Rugby. That's four in total, two from France, and two from Britain. Again, not inspiring stuff. You have the choice in-game of quick matches, online multiplayer, a league, and a rudimentary create-a-team feature which is rather bare-bones compared to similar offerings in other sports titles.
But how does it play? In general, the best I could say is that it's fine. The controls are extremely convoluted for new players and I highly recommend the tutorial, which is not given by default to the player when starting. Once you get the hang of it, managing quick smooth passes and scrums can have some appeal to keep you coming back, but there is none of the pick-up-and-play quality of many sports titles. A new feature is that of set plays, which can be activated at key moments in a match, but I found these more gimmicky than useful. They do add a level of micromanagement if you're into that, but I didn't find them especially essential. There are also some minor quibbles I have with defensive play, such as it being hard to see where opposing players are.
Another problem is that, once you get the hang of the basic gameplay, the AI is too easy, except for the hardest difficulty, and once you've gotten more advanced, then none of the AI is much of a challenge. That leaves you with only human players as an option, so here's hoping you can get an online match or know somebody who owns this.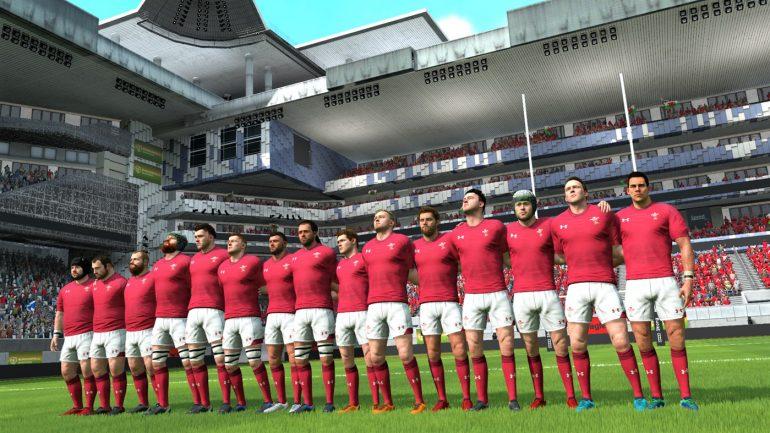 Ultimately, if you're a diehard Rugby fan craving another video game, you will have to make do with Rugby 20, and it is indeed much better than the 2016 Rugby Championship 3. However, not having a full roster of licensed teams almost dooms this one from the outset, and a lack of long-term play options doesn't encourage much replayability. I would suggest you purchase this only once discounted, as it definitely does not deserve the full AAA $60 price-tag being asked for at launch due to a lack of features.
The Review
Rugby 20
Rugby 20 is only for the most diehard Rugby fans, and while it does bring some much-needed improvements to the franchise it is also missing many features one would expect in a Rugby game.
PROS
Detailed control options
New set-play options
CONS
Low quality graphics
Lack of fully licensed teams and leagues
Lack of long term game options
Review Breakdown
Gameplay

0%

Graphics

0%

Replay Value

0%

Sound and Music

0%