ASUS South Africa has announced the second instalment of the ROG Invitational.
The ROG Soldiers of Fortune edition is set to kick off this weekend, Friday 18 September 2020 until 20 September, where South Africa's top eight Counter-Strike: Global Offensive teams will battle it out for the R150,000 prize pool.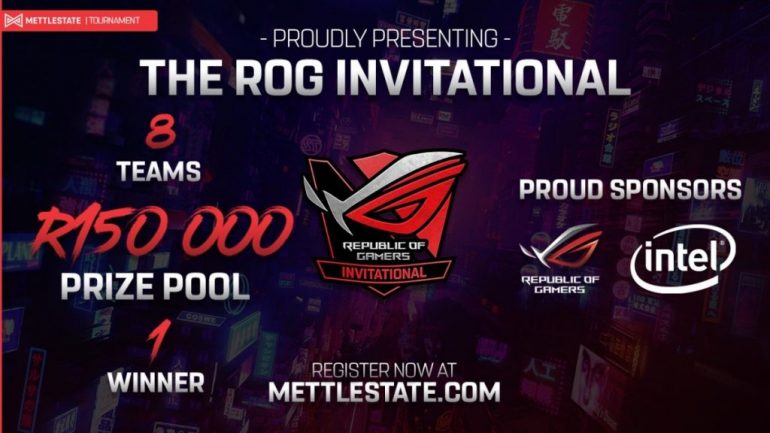 Strap yourself in for the latest eSports challenge, brought to you by Republic of Gamers (ROG), Vodacom World and Intel.
The event will be held at the Vodacom eSports Studios and will be broadcast live on Facebook and Twitch across the country, which will feature eSports commentary from Hellbird, Haze, Recoil, Profeci, Sam Wright and Rachel Kay, with each match featuring a panel of experts.
The country's leading teams, Sinister5 and Goliath Gaming (the 2019 winners) received a direct pass into this weekend's event, bypassing the online qualifications. The rest of the pack of six includes the likes of ATK CS:GO, DMNK, Online Kingdom, Royalty Esports, Energy Esports and ExDee Gaming, who battled their way through intense qualifying rounds.
Each of these teams now faces off to compete in South Africa's premier CS:GO tournament, the ROG Invitational.
The Soldiers of Fortune format will provide a unique challenge to all teams, where losing a match will see a reduction of 40% from the R150,000 prize pool. A team managing to lift the trophy unbeaten is to grab close to R120,000.
In addition to this, the player who achieves the highest headshot count across the entire tournament will also be rewarded with R10,000 – Deadshot Headshot bonus.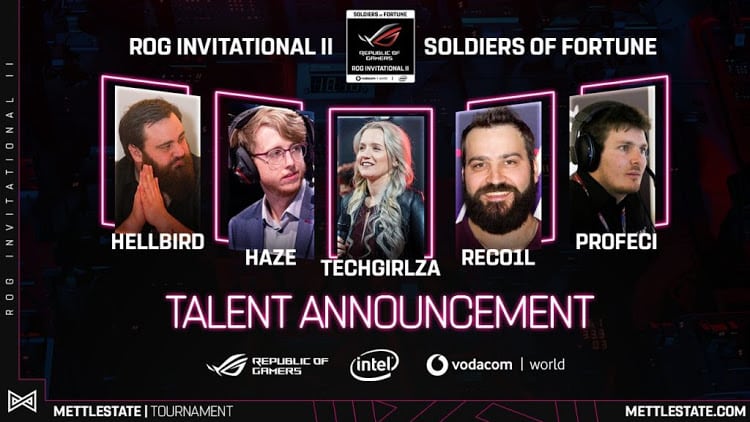 Country Marketing Manager of Republic of Gamers and ASUS in Southern Africa, Juan Mouton, had this to say about the upcoming tournament:
"We are placing a lot of emphasis on engagement during the live broadcast of these finals. As a community, we want to improve the fan experience and we will be taking a ton of questions and comments from the fans during the live broadcast to ensure we make this tournament as accessible and enjoyable to as many people as possible." "As an entertainment product, and in particular a digital product, we know how high the bar is set for commanding people's attention when it comes to screen time. We want to learn as much as we can from our fans on what they want and where possible make those changes in real-time in the production of the event."
Here are the links to this weekend's event:
The ROG Invitational will be broadcast live on Facebook and Twitch starting on 18 Friday at 9am.