For those who remember, Frank Miller and Walter Simonson's four-issue comic book crossover mini-series Robocop Versus The Terminator, which was published by Dark Horse Comics in 1992, was something special for fans of the franchises. In fact, the comic book series went on to spawn a 2D run-and-gun Sega Megadrive game release too. Now you can relive the magic and play as Arnold Schwarzenegger's T-800 Terminator and Peter Weller's RoboCop in Mortal Kombat 11: Aftermath.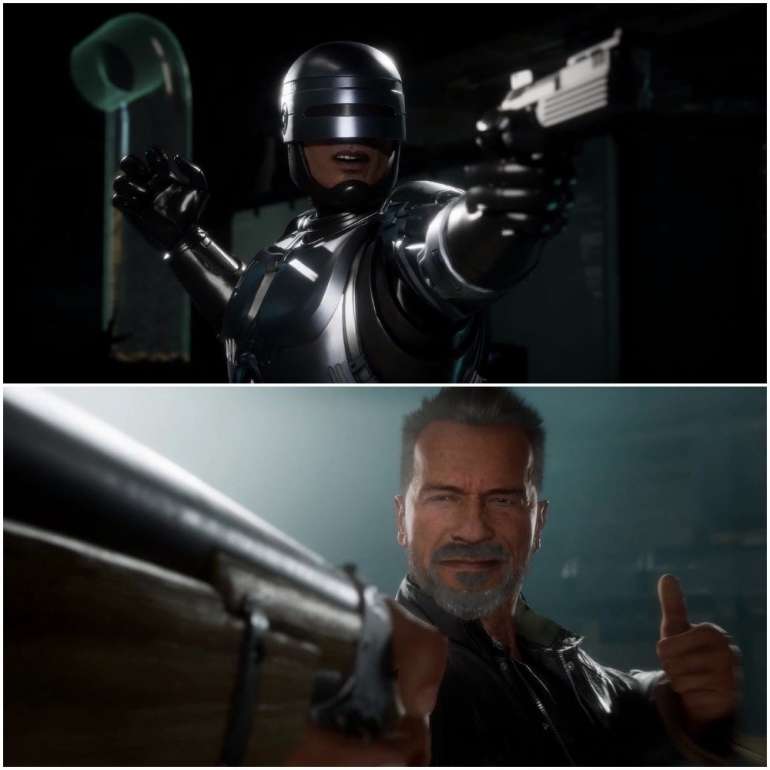 NetherRealm Studios has released two new trailers that show off the battle between the two cyborgs/robots/synthetic beings, even though RoboCop (the cybernetically resurrected Alex Murphy) technically identifies as human. It's the matchup fans have dreamed of; two of cinema's most famous futuristic robots battling to the death.
NetherRealm is leaving it in your hands. Gamers finally get to end the age-old RoboCop versus the Terminator debate.
What's also cool is that the game will have different pre-fight introductions.
Mortal Kombat 11 is proving to be one of the most epic releases in the franchise so far.
The Mortal Kombat 11: Aftermath DLC will feature a new storyline set after the main game, and add new fighters, including the multi-armed Shokan warrior, Sheeva. There's also a free-with-preorders Eternal Klash Skin Pack, which includes alternate skins for Scorpion, SubZero, and Frost.
Everybody loves a good crossover. And this is one for the history books.
Who do you think would really win a RoboCop versus the Terminator fight? Let us know in the comments.