Robert Pattinson is one of the most sought after actors in Hollywood right now. Loved by fans and critics alike, the actor was praised for his performance in Christopher Nolan's Tenet and is set to debut as The Batman in 2021.
Although he broke through in blockbusters like Harry Potter and the Twilight Saga, these days Pattinson regularly seeks out more challenging projects and has quietly established himself as a compelling actor in roles of all shapes and sizes.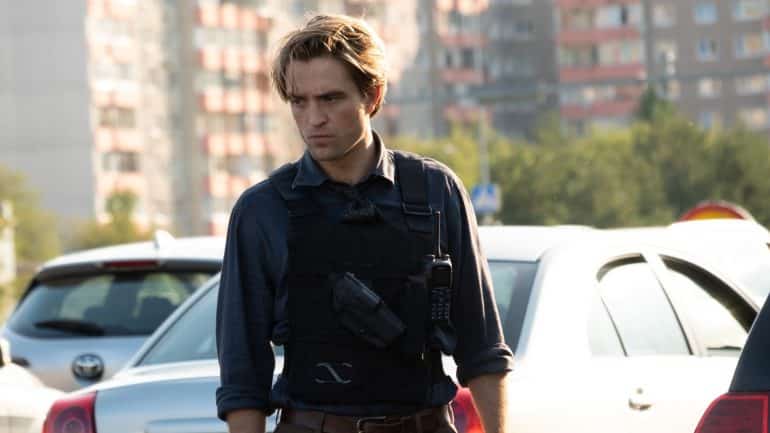 As a result, his career has proven to be one of the most fascinating to watch over the years. But one particular genre that's eluded him a little has been comedy. This might be because Pattinson feels that trying to be funny is terrifying.
The actor made the revelation in a 2018 interview with Jimmy Fallon on The Tonight Show. While discussing Damsel, which is one of Pattinson's few forays into comedic acting, the 34-year-old star said…
"There is something about trying to be funny that is absolutely terrifying."
The actor went on to share that the behind-the-scenes footage of Corky Romano is one of his favourite things ever, because he sees himself in the same situation as Chris Kattan – improvising to make the other actors on set laugh.
Speaking about the movie with a twinkle in his eye, Pattinson also revealed that the 2001 slapstick mafia comedy is one of his top three favourite movies of all time.
Corky Romano follows the story of a bumbling veterinarian who also happens to be the outcast son of a Mafia boss. When Romano is recruited by his family to infiltrate the FBI in order to steal evidence, he is way out of his depth. Undercover as a super agent, he tries to fake his way through one tough assignment after another while hunting for the incriminating proof of his father's illegal activities.
You can watch a clip of Robert Pattinson's interview with Jimmy Fallon below…