I must be honest, I didn't know much about developer Milestone until I got a copy of Ride 3. I am a fan of racing games but I have never played a motorcycle racing game. I have played games that have bikes as a vehicle choice, but that's different. Playing a game that focuses on bikes the way Grand Tourismo focuses on cars would be a first. With that said, I was very keen to kick the tyres (so to speak) on this game.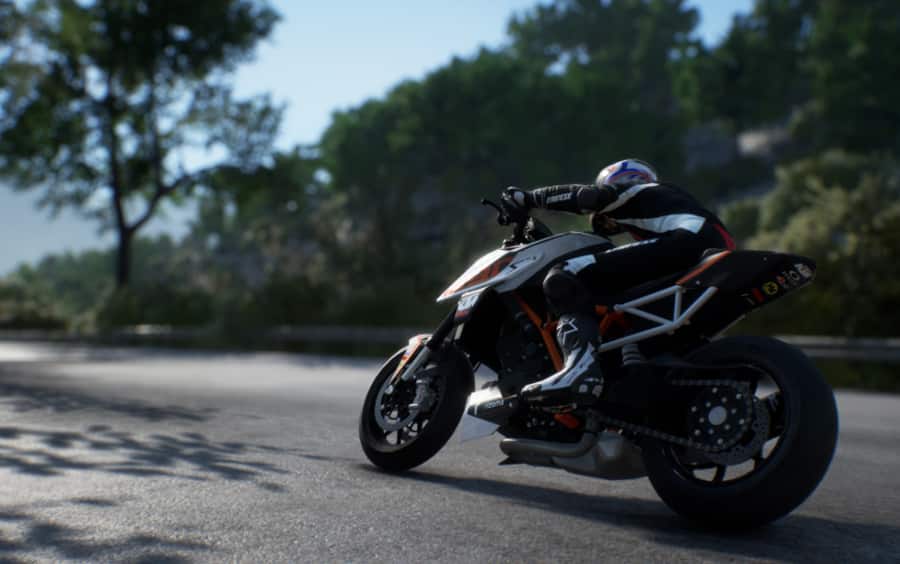 Having no point of reference, I dug a little deeper into Milestones list of achievements, and it is long. They are one of those games devs that takes the shotgun approach to developing games; create a bunch and see what you hit. This year alone they released five games. I must say their FIA WRC release this year was on point, but the other three were all mediocre at best. So where does Ride 3 fall on that finely balanced scale?
There were plenty of bikes to choose from and many tracks to thrash around on…
Ride 2 was a fairly good attempt at giving bike enthusiasts a Grand Tourismo experience. There were plenty of bikes to choose from and many tracks to thrash around on, from Silverstone to the Nordschleife at the Nurburgring and, though it never got rave reviews, it was a pretty solid offering. I believe that it was due to trying to create a motorcycle racing sim that not enough time was spent on creating an immersive experience and the game felt a little lifeless.
All the tracks and bikes you would expect are here in Ride 3, but it's in the department of outright thrills that the game has made a huge leap forward.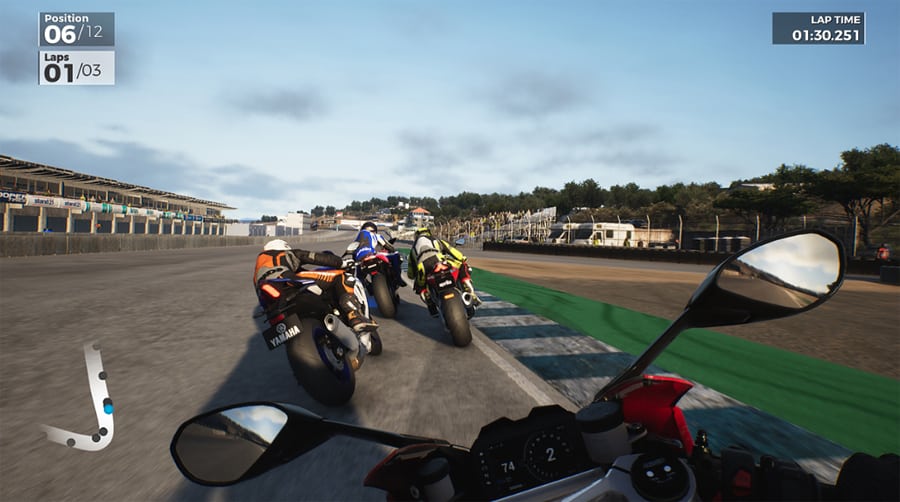 Coming from a family of bike racers and having raced myself in my earlier life, I know that there is a certain delicateness needed when riding a bike, far more than a car. Everything becomes a fine balancing act and getting it wrong results in burns and abrasions at best and hospital time at worst.
While I was pounding around Brands Hatch trying to get a decent lap time in, the feeling that I was eventually just relying on blind luck grew as my lap times shrank. Of course, the inevitable happens when your ambition exceeds your ability and you end up in the gravel with your ass where your elbow should be. It did become apparent pretty quickly that you need to trick your bike out to the max to get within a competitive lap time and this is one area I feel they have maybe gotten it wrong.
You can then spend that money on upgrades to your bikes and so on. It is a very slow process…
The progression process is pretty standard fare. You compete and get rewarded according to your finishing position. You can then spend that money on upgrades to your bikes and so on. It is a very slow process and if you don't get to a certain level of competitiveness, there will be certain bikes and events you will never get to.
With this in mind, Ride 3 is more Forza Horizon than Grand Tourismo, but not Forza 4. Considering how far behind they started, this is not the worst thing and it means that Ride 4 should be a really good game.
Graphics wise, the bikes are beautiful, but I did feel that the surrounds and environments were a little lacking. This could be because of the limits of my Xbox One. I would love to see what it looks like on the One X.
The soundtrack is spectacular and really gets you in the mood to push yourself and your machines to the limit, but I have started creating playlists on Spotify and listening to those through my Xbox while playing. Listening to Judas Priest's Painkiller while doing an overtake in the wet in Suzuka is a pretty awesome experience.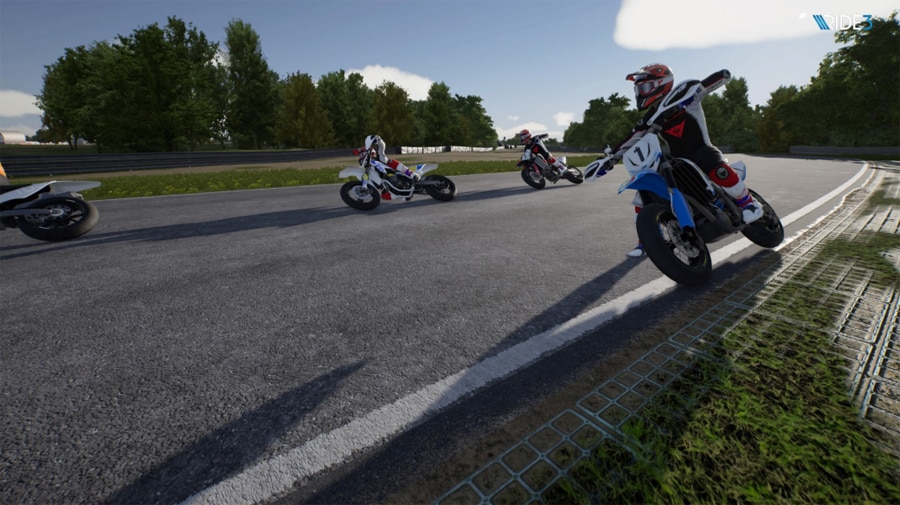 So, is Ride 3 the awesome motorcycle game we have been expecting? I'd say it's pretty close. The passion Milestone has for the genre is very apparent and there is plenty to get excited about here. You will get hooked and the hours will fly by as you try tame Kevin Schwantz' 500cc two-stroke Lucky Strike Suzuki around Donington Park.
The Review
Ride 3
There are worse things you could spend your money on this Christmas. I give Ride 3 a pretty solid thumbs up.
PROS
Great soundtrack
Wide variety of motorcycles to choose from
CONS
Visuals are lacking a bit
Progression can feel slow
Review Breakdown
Storyline

0%

Gameplay

0%

Graphics

0%

Replay Value

0%

Sound and Music

0%