It seems like it's been too long a break for Rick and Morty on our screens, but, finally, the mighty duo of the universe's greatest scientist and his hapless grandson are back in Season 4. There's only a handful of episodes to keep fans busy until the rest arrive, but we'll take it!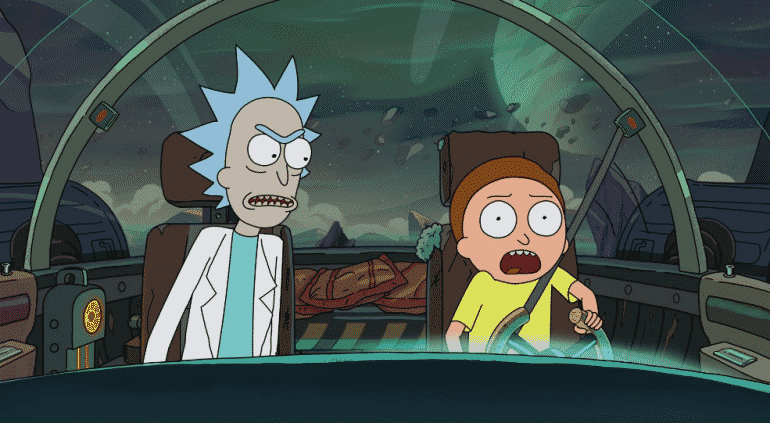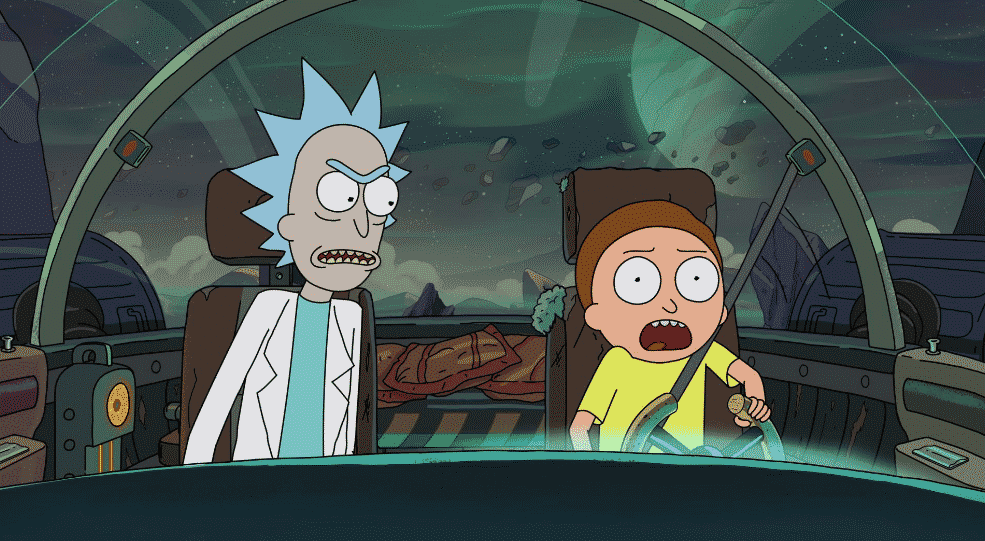 It's a strange time in the Sanchez (and Smith) household, and there's a new balance of power in the family.
Mealtimes are family quality time now – something Rick despises – and there are no more crazy, life-threatening adventures for Rick and Morty. Well, not without asking Beth for permission first. As luck would have it, their latest cosmic errand is to retrieve some Death crystals which provide a handy life-hack which allows people to see how they'll die.
But when Morty sees a potential future where he dies with Jessica, the girl of his dreams, he decides to go all-in on making that happen, no matter the cost. The problem is that the price involves Rick's death, a multiverse of fascism, and the loss of Morty's free will. Can Rick survive Morty's latest dumb decision? Will Rick ever learn to appreciate his family? And does Rick even give a $#!@ about any of this?
As regular viewers will know, there's a whole lot more going on in Rick and Morty than meets the eye. On the surface seems like chaos, full of senseless violence and appalling behaviour… and, yes, there's plenty of all of that on display here. But there's also an incredibly intricate story being told throughout, and the show is far deeper and more complex than it appears.
After the shocking events of last season's finale, this first episode of the show's fourth season sets about establishing the new order of things in a curiously standard adventure. Of course, again that's not exactly what it is. Nothing ever is on this show, and the true punchline to this particularly twisted joke may force viewers to reassess everything they've seen, the very moment they've finished watching the last second of it all. It's fascinating and fun, ticking almost all the boxes that fans could want.
There are some downsides to this episode too though, the worst being that this is primarily a Morty episode. Don't misunderstand, it isn't that Rick doesn't offer some cracking moments here; but Morty's storyline dominates, and the pair spend too much time apart. While that's good and allows Morty the same chance in the spotlight as Rick usually gets, for Rick those solitary moments work. For Morty, they generally don't. He's always better with Rick to play off of.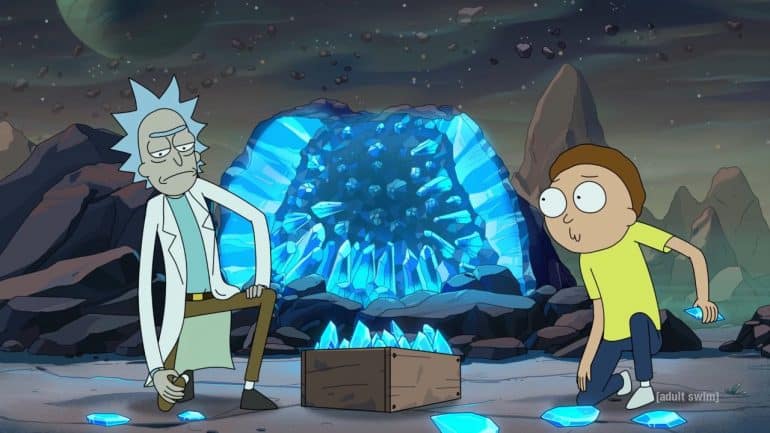 Meanwhile, the plot offers lots to ponder. Philosophical points regarding the nature of free will and the things we take for granted abound, and to paraphrase the show itself there are lessons to be learned from the whole experience… but really, who's going to explain that, or bother to listen and learn?
Ultimately, this episode may seem a little disappointing for eager fans hoping to see a world-shattering blow-out after all this time; however, it's wildly imaginative and hits like a hammer in all the right places. And, as with most things Rick and Morty, there's a lot more going on than there seems.
You can catch the first five episodes of Rick and Morty Season 4 on Showmax, starting from Monday the 18th of November 2019, with further episodes arriving in 2020. And, if you missed them, you can catch up with the first three seasons – which are also available, streaming on Showmax.
The Review
Edge of Tomorty: Rick Die Rickpeat
A solid start to the season, giving fans lots to think about.