Sonic Superstars is the latest mainline addition to the Sonic franchise, and it could not have come at a better time. Sonic fans have been waiting for a new game that preserves the spirit of the platformer but also offers something new. With other iconic franchises like Super Mario successfully moving away from their roots, Sonic Superstars provides an opportunity for SEGA's poster boy to make his mark in this decade. Is Sonic Superstars the game you've been waiting for?
RELATED: Sonic vs. Mario. Who Is The Better Gaming Mascot?
One thing that sets this title apart from recent releases is that it embraces the series' roots without reservation. It completely waters down the complex narratives and RPG elements that have become prevalent in other Sonic games.
The premise of Sonic Superstars is simple. Dr Eggman is up to some dastardly plans and has set his sights towards a new region where he intends to exploit their resources for some evil deeds. Sonic, Tails, Knuckles, and Amy team up to thwart Eggman's plans and collect some Chaos Emeralds.
RELATED: Sonic Frontiers Review – A Whole New World
Level Design and Zones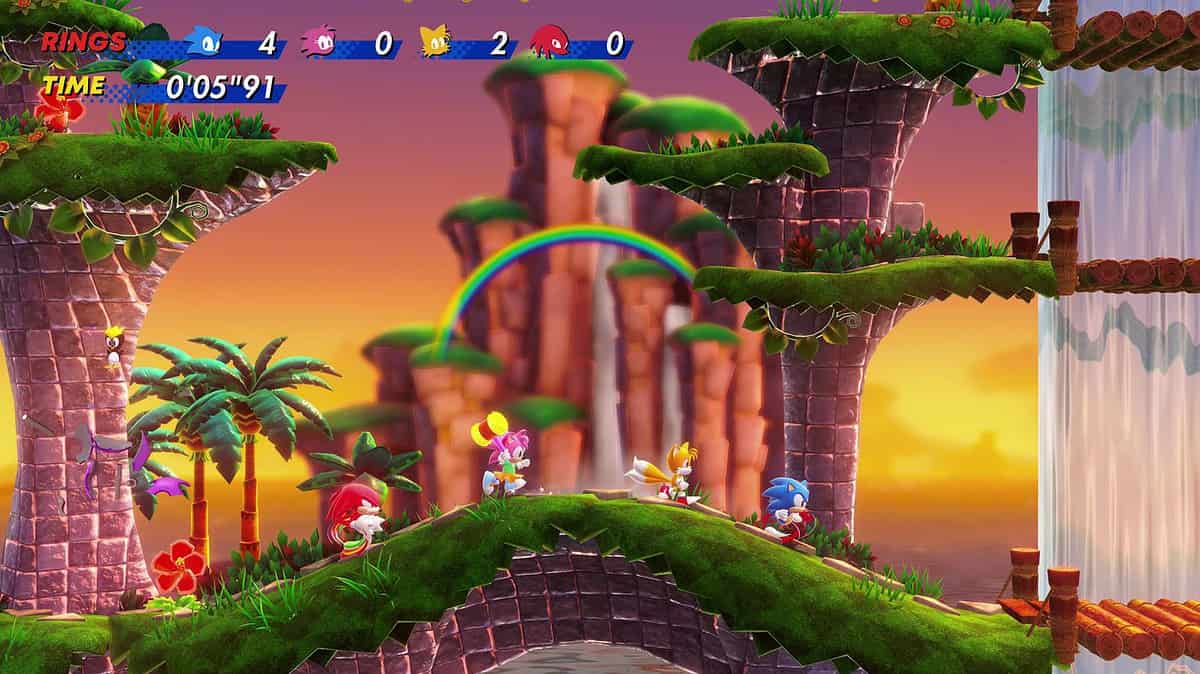 Again, unlike other recent titles like Sonic Frontiers and Sonic Forces, Superstars is conceptually sound, focusing on fast-paced levels that stick true to the mythos. No-frills platforming action is precisely what you get here. This makes it a standout feature and something that most Sonic fans will immediately fall in love with. Each zone offers a unique and captivating environment to play around with. It's not the simple point A to B experience that many are familiar with. You may need to squeeze the brakes to discover some secrets and hidden areas in these levels.
The lush island zone is an exciting one as players are provided with a vibrant environment and visually pleasing backdrop. This elevates the level's aesthetic really well, but what truly completes it is the presence of some iconic Sonic loops and twists.
Meanwhile, the carnival-themed level is another beauty. This one switches things up with some bouncy elements that demand your attention, but not in a punishing way. The whimsical feeling of playing in this zone is something that's difficult to forget. It pays homage to Sonic's history in a way that doesn't feel old or boring.
There's also a factory-type zone that offers an industrial setting combined with some mechanically-inspired set pieces that rev up the level. The intricate platforming challenges here are tricky but fun to mess with. You'll spend a lot of time trying to perfect your high scores on these levels.
Overall, the level design in Sonic Superstars is one that strikes a great balance between familiarity and novelty. You'll find that the game manages to balance its creative gimmicks quite well. However, there are some instances where the ambitious levels stray too far from what's fair. One that stood out to be troublesome was in the underwater-timed level in Press Factory Act 2, where you have to be precise with your movements all while the timer is mind-bogglingly ticking to your doom.
RELATED: Every Gamer In The '90s Wanted to Be This Kid
Character Abilities and Playability
Each of the four main characters in Sonic Superstars are unique enough to justify their own runs after your first playthrough. Sonic's drop dash ability is a showstopper that allows for some quick aerial attacks. There are also some seamless transitions between platforming challenges that are made easy when you're traversing with this character.
Tails is impressive thanks to his timed flight ability, and this offers a chance for exploration through a different perspective. This adds a level of verticality to the gameplay that keeps things from getting stale.
With Knuckles, he's a standout character thanks to the gliding and wall-scaling capabilities that he uses. This allows for some even deeper exploration through hidden paths and elevated platforms.
Amy's double-jump and flailing hammer can help with cheesing your way through difficult sections. Her hammer has a large hit radius that will ensure your enemies don't get a whiff of what hit them.
The characters included in Sonic Superstars are able to significantly impact gameplay dynamics. Players will be impressed with the diverse options for tackling scenarios and opponents here. In fact, the way character abilities complement level design is something that will encourage replayability far more than the average Sonic game would. This game allows all players to appreciate the versatility of their character's abilities, making every one of them compelling choices in different situations.
RELATED: Sonic Origins Review – More of the Same but Still Classic
Emerald Powers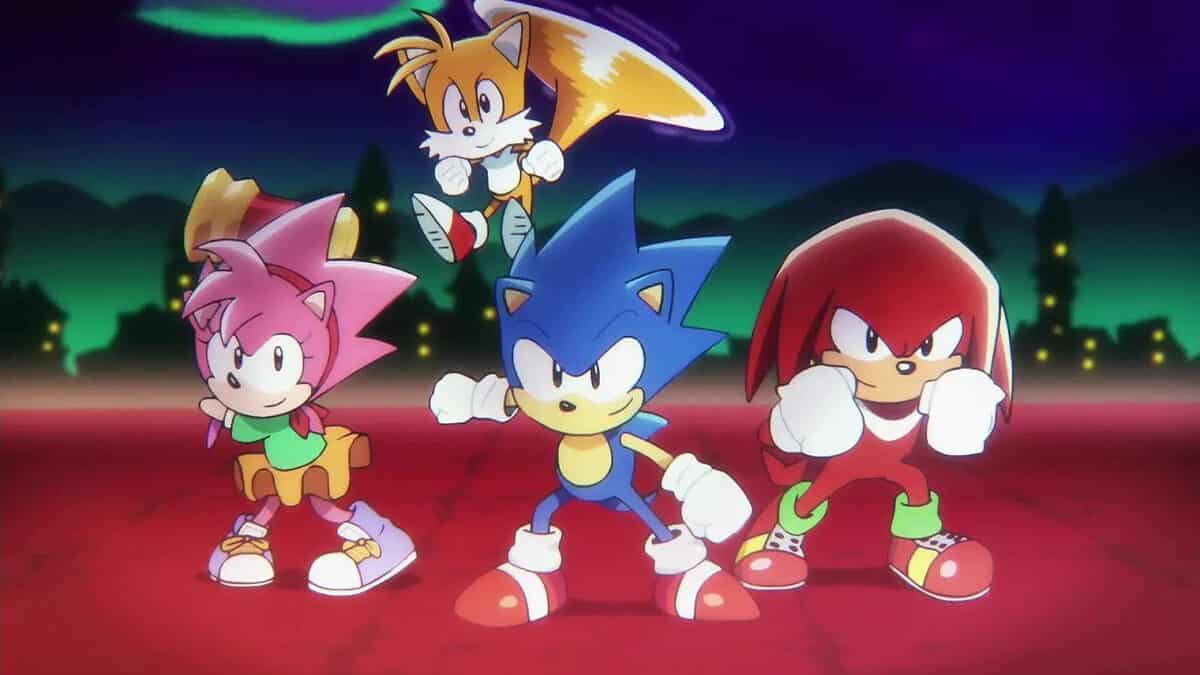 The emerald powers in this game are entirely central as a gameplay element. They enhance the game's core mechanics beautifully. By collecting Chaos Emeralds, players are granted with a series of situational abilities that can be helpful in a pinch. The Chaos Emerald powers range from highly specific skills, such as Aqua, to extremely useful abilities, like Vision, which reveals hidden platforms and any secrets within the vicinity.
The most versatile powers gained from the Chaos Emeralds are the Ivy, Bullet and Avatar. Each of these are helpful with traversal and dealing with tough encounters. When you combine your character abilities with Emerald Powers, there are a lot of options made available for exploration and progress. If you want to explore hidden secrets with your favourite characters, the powers can compensate for the shortcomings in abilities.
Sonic Superstars Boss Battles
The boss encounters here are a bit tough to love. The bosses are well-designed, and encounters tend to be memorable. The problem with them is that it takes too long before you can get your own attacks in. The windows are extremely small and are followed up with another string of attacks you need to dodge successfully once more.
Co-Op and Multiplayer
This is another area where Sonic Superstars falls short. The online multiplayer that we get is the exact sort of thing that will only really work if you're online with your close friends. It's not too bad, but there's nothing for you to play among randoms. It's the sort of thing where you make your own sense of fun. The minigames are incredibly simplistic, so they hold no retention or replayability for the most part.
RELATED: Chip And Dale: Fans Are Begging For An Ugly Sonic Spin-Off
Verdict on Sonic Superstars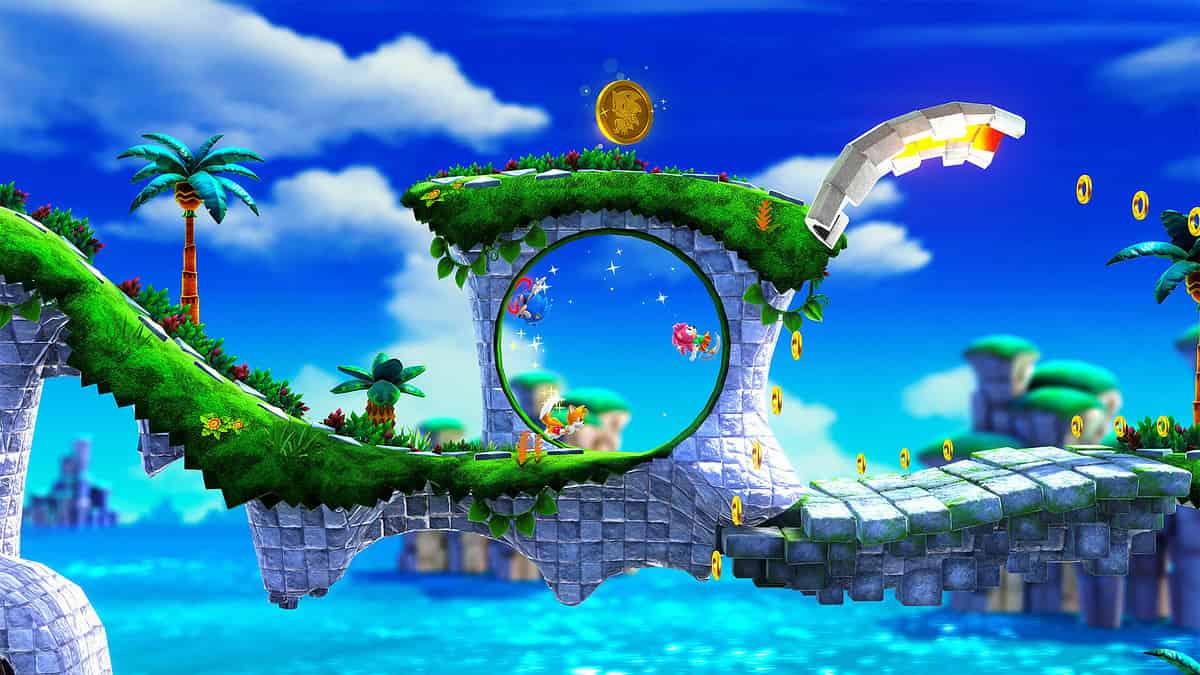 In conclusion, Sonic Superstars is a title that manages to capture the essence of Sonic's high-speed platforming roots. The level design is amazing, and there is a fair bit of innovation to enjoy here. While it slightly falls short in the boss fights and a few other areas, it drives the franchise forward far beyond anything we've seen recently.
Sonic Superstars is available on the Nintendo Switch, PC and new-gen/last-gen PlayStation and Xbox consoles.
The Review
Sonic Superstars
Sonic Superstars is a title that manages to capture everything 90s fans loved about the games and the beloved character. While it still has a way to go to be Super Mario, it's a good step in the right direction.
PROS
Classic Sonic
Creative cutscene
Fun gameplay
CONS
Multiplayer
Not as creative as Super Mario Bros. Wonder
Review Breakdown
Gameplay

0%

Graphics

0%

Replay Value

0%

Sound and Music

0%

Story

0%