As sports games have evolved, we've seen some stale titles begin to liven up the energy in their yearly releases. However, most seem to get away with just being a mediocre experience. This isn't necessarily a bad thing. Most casual audiences don't seem to mind. Yet with Cricket 24, there's a clear lack of dedication from Big Ant Studios. Even with all the new waves that have positively affected the sport of Cricket, it seems like the gaming industry can't capitalize on what players need.
RELATED: Why Alien: Isolation 2 Should Be the Next Entry in the Franchise
Barebones Game Design
It's impressive that we have a Cricket game that sports licensing from the Indian Premier League (IPL) and the Pakistan Super League (PSL), along with a decent number of national teams. Although all these components are a part of the game, there's still a clear lack of direction with this game. First, it seems odd that only 10 IPL teams are featured. Meanwhile, teams like the Chennai Super Kings and Royal Challengers Bangalore are missing. It's like having a FIFA game with half the premier league roster missing, including fan-favorite teams.
If you think that's bad enough, Cricket 24 digs itself further in this pit by leaving out the actual IPL tournament. This means players have to create the competition by themselves haphazardly. This usually comes in the form of community-created squads mixed with editing tools. Without this, it feels like the sport of Cricket is being quite inconsiderate to the simulation experience that fans want in a game.
The licensing compromise gets weirder when you realize that the PSL is fully licensed here. But, as you may have guessed, there's a little caveat even to this seemingly good provision on paper. For one, the Pakistani players in this version of the PSL are not who they are. Their names are there, but the likenesses are a complete miss. The explanation given was that the players will be scanned when they arrive in Australia during a Test tour next year. A strange way to release a game that heavily depends on the likenesses of players in order to draw audiences.
Overall, this inconsistent trend of development trails through every aspect of Cricket 24. Some of these things could be overlooked, but when there's a clear lack of fundamentals in a sports simulation game, we can't help but question how Big Ant Studios was allowed to release it in such a state.
RELATED: A Spider-Man 2 Aspect Shows How a Superman Video Game Could Work
Visually Disappointing
In an age where we've got engines like Frostbite in some Sports games, there's Cricket 24's subpar graphics competing in the same niche. The lighting is right, and the licensed uniforms help to soothe the pain of losing players' likenesses. However, once again, the jarring lapses in important details are hard to ignore. Especially when looking at athletes with signature hairstyles, accessories and visual pockets of personality. It's not a bad-looking game, but it's also not what you might expect from a game of this calibre in 2023. If this is anything to go by, there's a very bleak future ahead for fans of the Cricket game series.
RELATED: Insomniac's Spider-Man 2 Has A Better Story Than The MCU Movies
Gameplay
Cricket 24 offers a gameplay experience that is similar to Cricket 22. The batting animations and responsiveness are smooth, and delivery types for bowling vary quite a bit, making for an experience that doesn't get stale easily. On top of that, the customization options available here are great for new players and veterans alike. It's easy to hop into the game if you've never touched a Cricket title before. One part of this gameplay structure that might feel overwhelming is the gameplay sliders.
Even with the positives in the gameplay design, Cricket 24 is still a buggy experience to endure. There are lots of minor distractions scattered around this game. You'll often find moments where the game suddenly gets out of focus during highlight replays. Camera angles are also awkward on occasion. During a match, you'll find fielders capable of scoring direct hits at the stumps even after seemingly throwing the ball in a completely different direction. These types of issues are sure to disrupt your immersion.
The fielding AI in this game is one aspect that you will be unable to ignore, even if you're able to phase out the issues with licensing and other confusions. During intense moments in matches, fielders may begin to vibrate on the spot instead of returning the ball to the keeper. To further complicate the issue, there are instances where balls will begin to sail between waiting hands, a sure sign that the fielding AI needs a lot of work. These types of issues make the game feel like a children's match. It lacks the intensity and creative playmaking that exists in the actual sport.
RELATED: Don't Scream Could Be The Scariest Horror Game of 2023
Disappointing Career Mode
The career mode here is the final point where players might want to find some sort of redemption for the Cricket 24 story. Sadly, it doesn't exist. This is easily the worst we've ever seen career mode in a cricket game. Even Cricket 22 had a better structure. It's a clear sign that there's something fundamentally broken about this game. A lot of player management features simply do not exist anymore. It's a truly disappointing way to ruin the fantasy for players looking to get hands-on with their teams.
On top of this bad career mode experience, the Pro Team mode that was announced to launch with this game does not exist.
RELATED: Review: Marvel's Spider-Man 2 Swings to Superior Heights
Final Verdict: A Disappointing Legacy For Big Ant Studios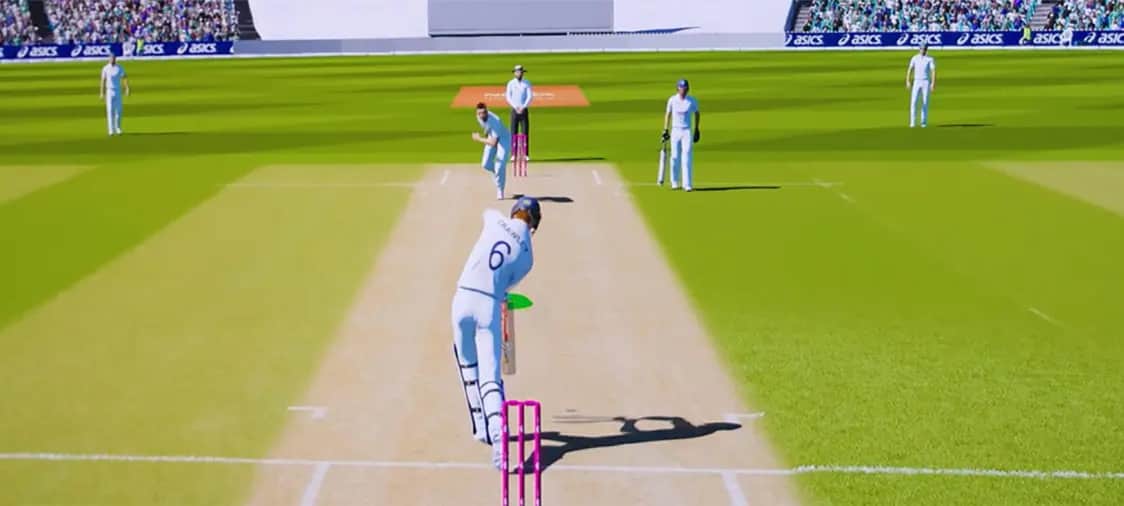 In a year that has been filled with some of the most innovative games we've seen, Cricket 24 is one of those awful games that exists to balance the good and the bad. This is easily one of the worst games of 2023. If you're a gamer looking for a cricket simulation experience, this is not what you should set your sights on. It's best to explore other options if you can. One thing we can say is that Cricket 24 should not be your first-ever experience with the sport.
RELATED: Review: EA Sports FC 24 Rebrands But Provides Nothing New