It was inevitable, wasn't it? As soon as Zack Snyder's Justice League dropped, you knew there would be calls to restore the Snyderverse. Not only was it a million times better than the theatrical cut of the film, but it also proved that Snyder did have a plan and vision after all, even though patience would've been required to see it fully.
However, this isn't a discussion piece about the instant gratification that the modern audience demands. This is about the misconception that to restore the Snyderverse you need to destroy everything else.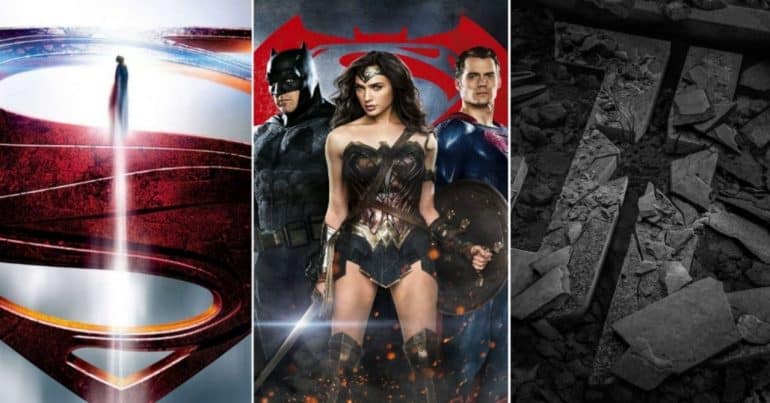 You see, it's not like that at all. In fact, it's a narrative that's been coined by both the studio and Snyder detractors to deflect from their actual feelings about the topic. There's no doubt that the Snyder Cut fandom has toxic individuals but show me a fandom that doesn't. Whether it's a sports team, Star Wars or even My Little Pony, there are a**holes wherever you look.
Yet, you can't tar everyone with the same brush here, because that's simply not truth or reality. Lest we forget, the Snyder Cut movement raised an awful lot of money for suicide prevention and created a sense of community for many fans. If you're a film journalist saying that Snyder fans are horrible people because of a handful of idiots, then you need to say you're a trash dumpster for allowing fellow high-profile journalists for their mockery of the situation, right?
For Warner Bros., Zack Snyder's Justice League was a huge L. Not only did it prove that executives should be banned from every creative decision ever, but it also demonstrated that the studio needs to eat a big slice of humble pie.
Even in recent comments about the Snyder Cut, no one has ever taken accountability for what happened. It's all spoken about it in distant language. To this day, no one has apologised for choosing their bonuses over the integrity of film in 2017. It's unlikely that they ever will, and that's why they are against any restore the Snyderverse campaigns.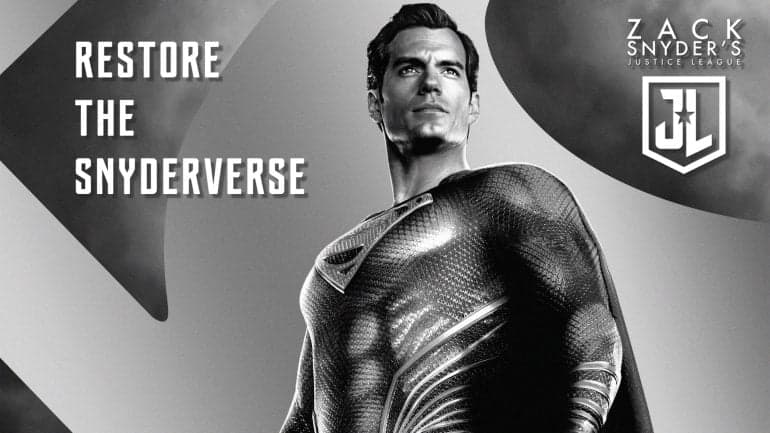 Corporations are f**king weird. They claim to have values about learning from mistakes and integrity, but their leadership will never admit to a thing because they feel it makes them look weak. The Snyder Cut was a slap in the face that exposed everything that fans suspected: the studio had a knee-jerk reaction to everything.
Yet, here's the beauty of it: The Multiverse approach is actually the best thing that Warner Bros. ever did. It allows multiple interpretations of characters and worlds to exist, freeing filmmakers from the confines of shared universe sandboxes. You can create a standalone Joker film and not have the character be important to Matt Reeves' The Batman.
That's why the refusal to restore the Snyderverse is mindboggling, to say the least. It can coexist without changing any future plans—and Warner Bros. knows this.
Hell, even James Gunn knows it.
I see these articles attacking Snyder fans but by far the vast majority of them yesterday were very supportive – they just simultaneously also want to see more of Zack's DC films. I'm not sure it's fair to attack all of them for the actions of a few.

— James Gunn (@JamesGunn) March 27, 2021
Ultimately, the best way to restore the Snyderverse is by showing Warner Bros. the numbers. If people stream, rent and actually show there's a legitimate demand for Zack Snyder's Justice League, you best believe the studio will listen. It might take an accountant telling execs to put their bruised egos aside, but as we know, these people love their bonuses and won't turn down an opportunity to get a sweet payday.
Until then, don't sweat the small stuff or the detractors. Be passionate but not toxic. If others disagree, who cares what random strangers on the internet think?
Would you like Warner Bros. to restore the Snyderverse? Let us know in the comments section.