From the moment they announced the narrative sequel to Resident Evil 7: Biohazard and the 8th title in the franchise, Capcom had a lot of pressure to deliver something special with Resident Evil Village. With all the hype surrounding the instalment, it had to live up to being one of the scariest games of all time.
And, boy, does it ever.
With Resident Evil Village, Capcom has taken feedback from what worked on previous titles and delivered a masterclass on how to create a terrific and near-perfect horror survival game. This is a game designed to play on your deepest fears.
Personally, I had to muster up the courage to load up the game during each session.
The horror
In all honesty, most horror film fans are bored with the genre. When was the last time you watched something and felt genuinely terrified? There seems to be a huge disconnect between what's happening on screen and the viewer.
Of course, that's not the case with gaming. In horror video games, the player is actively involved in the decisions and the activity of the protagonist. And that makes the world of a difference.
I went into Resident Evil Village expecting a few bumps and scares but nothing could prepare me for the huge jumps in my heart rate and the immersive feeling of actually being part of game. Suddenly the fear became real. The outcomes become terrifying. And I felt sensitive to the surroundings and the protagonist's concerns.
Resident Evil Village doesn't just transport you into one of the scariest games of all time, it also throws just about everything at you that it can — vampires, Lycans, witches, zombies, and the works. It genuinely is an unforgettable, unsettling and nerve-wracking experience that should satisfy both old and new fans of the series.
What is Resident Evil Village about?
Those who missed out on Resident Evil 7: Biohazard will be glad to know that you probably don't need to play that release in order to enjoy the new instalment. But, if you're interested to know, the game does offer a recap of the story so far.
Resident Evil Village opens up with Ethan Winters living a good life with his wife, Mia, and his newborn daughter, Rosemary. In the opening quiet moments of the game, you're allowed to wander their home and put the child to sleep.
Not long after, their peaceful lifestyle is interrupted by Chris Redfield, one of the previous protagonists in the franchise. His team kills Mia and take Rosemary before kidnapping Ethan and taking him to Transylvania, Romania.
From there, you're forced to stroll around in the dark until you stumble upon a mysterious rustic European village governed by four different mutant lords:
Lady Alcina Dimitrescu – a Victorian vampire.
Karl Heisenberg – the leader of werewolf-like creatures.
Salvatore Moreau – who commands creepy mermen.
Donna Beneviento – who controls a puppet named Angie and rules over her mansion.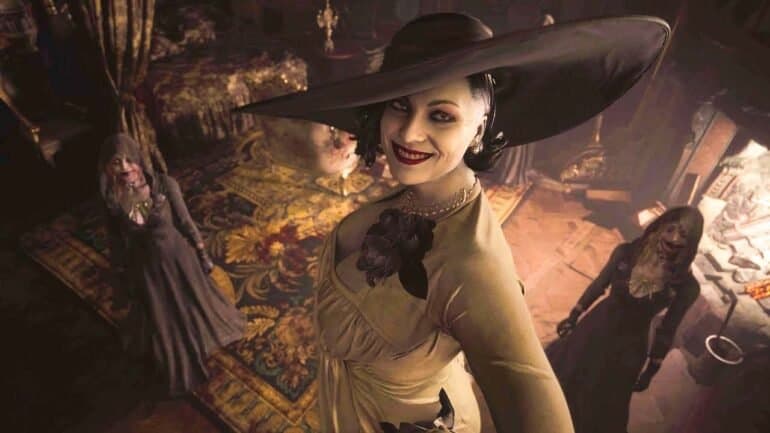 What is the gameplay like?
As you can expect, this is a title that promises a haunting story, ultra-realistic graphics, addictive first-person combat and revolutionary hair-raising gameplay on next-gen gaming consoles.
In short, this might be the best and scariest Resident Evil game yet.
From the very first moments you set foot in the snowy, mountainous village, Resident Evil Village sets out to keep you busy. Enhanced by amazing sound design and the PS5's DualSense controller's haptic feedback, you have the sense that you're being watched and followed. The idea is to keep moving forward and doing so quickly. Spend too much time exploring, scrambling through rooms snatching up supplies, and the inhabitants come looking for you. You never feel safe.
Most of my time playing involved narrowly escaping the dangers the game sets out ahead of you — whether that's being hunted down by the Lycans or being chased by witches. The ammo and resources are limited. The creatures are tough to kill. It's all nail-biting.
Beyond that, Ethan Winters' reactions to the events and his surroundings also create a sense of danger. He isn't silent. He constantly complains about his life being hell and interacts with the NPCs as you would do — hesitant to accept everything around him.
Combat, on the other hand, is very much as it was in Biohazard — which isn't necessarily a bad thing either. The gunfights are realistic, and running and hiding is always an option when you're overwhelmed.
Again, like in Biohazard, Ethan can craft various weapons from various objects you pick up throughout the environment. These weapons and objects can aid him during combat or solving some of the game's many puzzles. Most importantly, this feature feels intuitive and simple enough to carry out.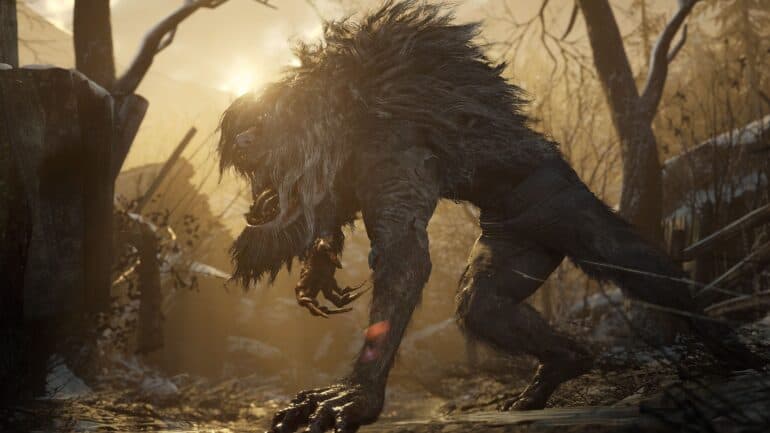 Is Resident Evil Village the scariest game of all time?
For me, it certainly is.
Even if you don't specifically have a fear of witches or vampires, the way the game incorporates these monsters is incredibly effective. A Lycan could suddenly appear behind a closed door, jump out and savagely rip off your hand or bite into your arm — blood gushing and bones crushing in a gory and gruesome attack. In the next moment, a creepy old woman mutters cult-ish prayers to herself as she draws circles in the mud. It's weird and frightening.
You have to stay on your toes as you venture between the various settings. Anything and everything can come at any time and anywhere.
Furthermore, the environment feels alive. Floorboards creak. Fire grows to corner you into tight spots. Mist and fog obscure your view. Birds fly around. Creatures snarl and hide in the dark. Living. Breathing. Watching.
And, surprisingly, it's beautiful too.
Resident Evil Village is stunning. Even at 60 FPS (with ray tracing options), the game runs smoothly and looks incredible too. The cutscenes also don't interrupt the flow of the game. It moves effortlessly between the action and the cinematics.
Unfortunately for me, someone who suffers from motion sickness, the realistic movement combined with the horrific content and the first-person view means I could only play the game in small bouts before feeling green.
Of course, this is no fault of the game but it is a warning to those who don't have a strong stomach.
Prepare yourself for good scares. For me, personally, this is the scariest game of all time.
The Review
Resident Evil Village
Resident Evil: Village is going to please fans of the franchise happy. It's great fun.
Review Breakdown
Gameplay

0%

Graphics

0%

Replay Value

0%

Sound and Music

0%

Storyline

0%