2-year-old Kenzo Brooks is teaching filmmakers about the importance of representation in movies. While watching Disney's latest release, Encanto, his parents noticed that their son was over-excited when he realised that he looked a lot like one of the characters, Antonio.
"He seemed to be in awe, just smiling and staring at the screen," Kenzo's mom told POPSUGAR. "Then he stood up and looked back at his dad and me, still smiling. For him, I truly believe that he thought he was seeing himself because of the resemblance between him and Antonio."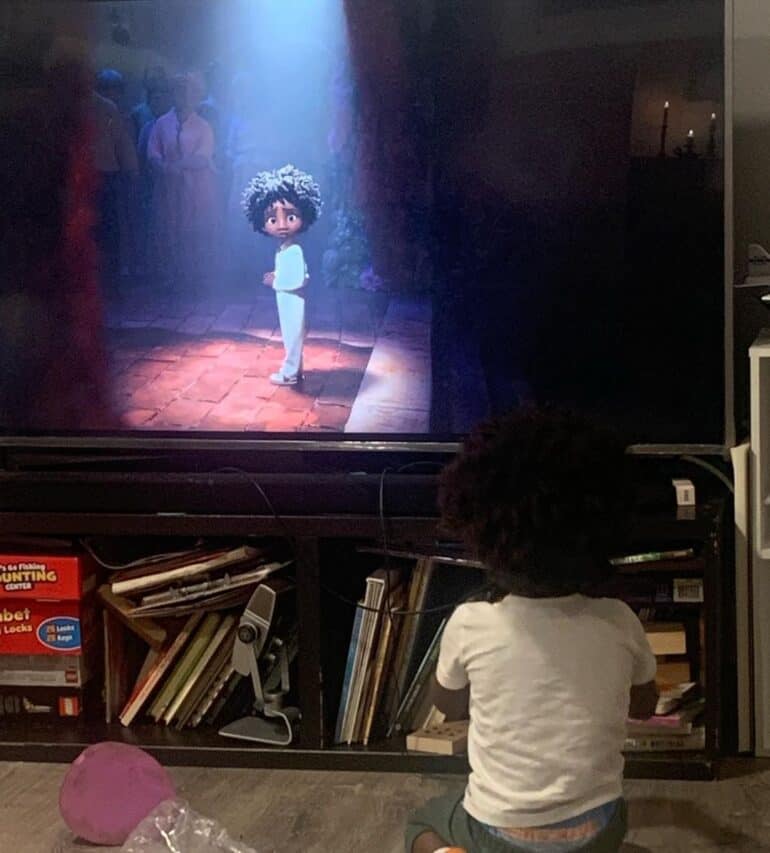 Of course, it didn't take long for a photo of Kenzo and Antonio to go viral along with the hashtags #representationmatters and #ThankYouDisney.
The internet loved it and Kenzo has been featured on various news sites across the globe. The message is simple. It's important for everyone to see themselves in the movies and stories we're exposed to on-screen.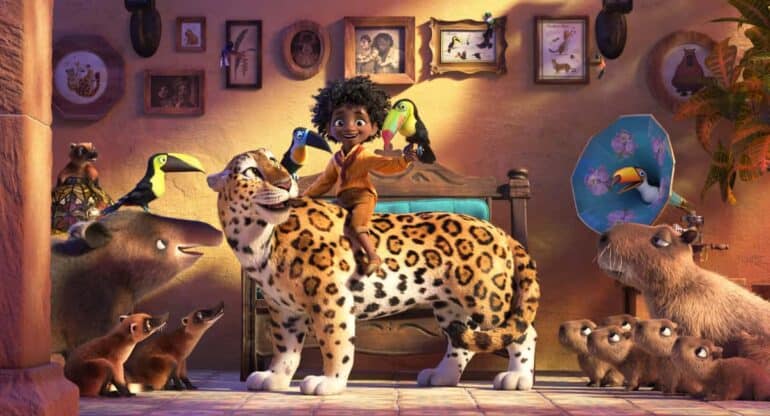 Disney's Encanto follows the story of an extraordinary family who lives hidden in the mountains of Colombia in a charming place called the Encanto. Every child in the family is blessed with a unique gift — except Mirabel. However, she soon discovers that she might be more important than she initially realised.
In the film, Antonio Madrigal is the 5-year-old cousin of Mirabel. He receives the magical gift of being able to talk to animals.
The Walt Disney Company has been pushing inclusion for quite some time now. I'm sure they're more than glad that their hard work has paid off. As the company noted:
While voice dubbing for global markets is a common practice in the industry, Disney Studios Content is committed to further diversifying its voice dubbing talent around the world. With that in mind, several strides were made for Walt Disney Animation Studios' 60th feature film, Encanto, opening today in theatres worldwide. A Spanish-language version of the film, featuring an entirely Colombian cast, is playing in approximately 30 countries throughout Latin America and Spain. Much of the dub was recorded and produced in Colombia and features voice actors who are all new to Disney.
Encanto is now streaming on Disney+.