After a year of console exclusivity, Red Dead Redemption 2 has finally been released on PC. It's the definitive version in every way, but if you want to get the most out of it, you best make sure your rig is up for the challenge.
In the distant year of 2018, we gave Red Dead Redemption 2 on PS4 a near-perfect score – and we weren't the only ones. You can check out our review of the initial release again, if you want to brush up on what we thought were the highlights. Receiving nearly universal acclaim for its deeply immersive world, powerful narrative and characters, and incredible variety and amount of content, Red Dead Redemption 2 was and is one of the better games of this generation by a long-shot.
This review is not intended to re-tread that same ground – rather, it's going to focus on what's new, what's changed, and what the overall experience is like for Red Dead Redemption 2 on PC. And, ultimately, if it's worth getting this title again if you've already sunk tens of hours into the first release.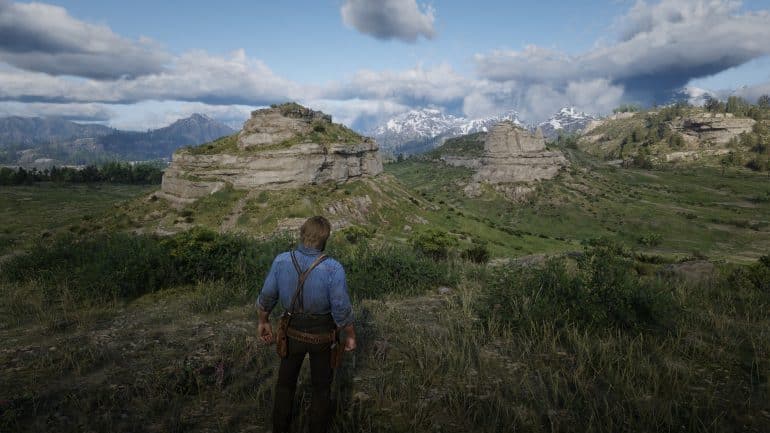 The first thing you should know is that, gameplay-wise, nothing of extreme interest has been added to the content. This is, pretty much, the most recent patched version of the title that is on consoles right now. There are a few more guns, a few more horses, and a few more bounty missions, but aside from that, you are still Arthur Morgan, slightly-grumpy member of the Dutch van der Linde gang, and you are still striving as an outlaw in the wonderfully realized Wild West of 1899. What I mean is, don't come here expecting the missions to be any different or any new ones to have been added. There is no secret DLC pack hiding away here.
The improvements, such as they, mostly come in the quality of life tweaks and the atmosphere. Let's start with the former. Right off the bat, I preferred moving and controlling Arthur with a keyboard and mouse than a controller. Arthur has never been what we would call a graceful fellow, and his pseudo-tank controls can be slightly off-putting. It's one of those realism issues Rockstar puts in makes that you wonder if it might actually be taking things too far. However, I found on keyboard and mouse that his overall turning felt a lot more manageable and under my control, and aiming with a mouse during combat is an improvement over a stick, as it is in most games. You lose the intense auto-aim you got with a controller, but I think you need to weigh up those pros and cons for yourself. These control improvements mean that playing in first-person mode is a lot more viable, and not just a gimmick.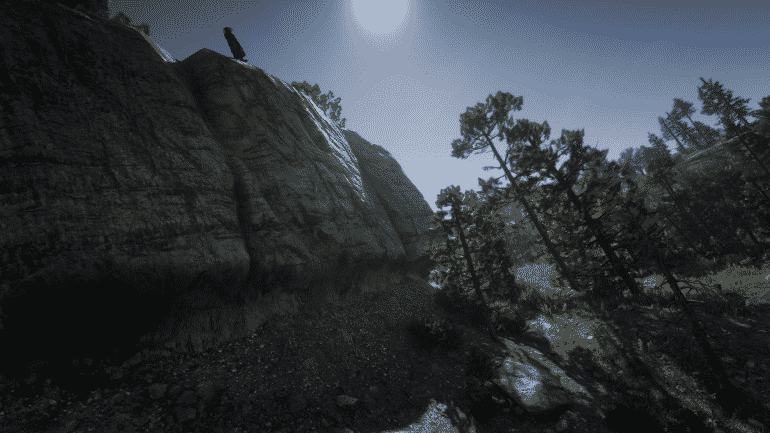 The number one, biggest improvement has been in the graphics and environments, and the options to control them. In a game which already looked absolutely incredible on base PS4 and Xbox One, this is quite an impressive feat. However, the caveat is what it takes to get there. When you get the settings right, Red Dead Redemption 2 on PC can look beyond gorgeous and like one of the best games I've ever played, especially on the scale in which the game takes place. This is especially in terms of large environments, the grass, weather, and lighting, which set the tone in a way like never before. When you have powerful enough specs, you can even play in 60FPS, but I actually wonder if that is the best mode for a cinematic experience like this one – 30FPS somehow feels more authentic to the tone. But, the option is there, so feel free to go for it if you want.
There is a huge range of basic and detailed graphics options for you to play around with, with everything up to and including depth of field settings for both first and third person modes. You can really customize your experience in terms of how things look. And you are going to have to, if you want to find that perfect frame rate setting for yourself. The graphics menu has a bar which says how much of your graphics card's VRAM you are using with your current selected settings, and if you exceed that, you will not be able to use those settings and go into the game. It will be a slightly fiddly business if you have a mid-range rig to get things just right and able to play.
One issue plaguing this game at launch, unfortunately, is that the PC port seems to be slightly badly optimized – that is, people have reported weird crashes, interference from anti-virus software, and the game using way more CPU power than it actually needs. Some people have had success using third party software to more personally control their CPU usage and gain better performance. I personally had one crash to desktop, and one weird graphics glitch, where the sepia toned load screens had their colours go weird. It's the kind of thing I assume patches will fix, but right now it seems only fair to report on them. There also seems to be a lack of predictability about how and why these issues occur, so if a problem happens to you, go ahead and ask the Internet for help, because some people have been struggling with this stuff all week. Meanwhile, other people have had no problems at all. Luck of the draw in some regards.
Red Dead Redemption 2 on PC also comes with full access to Red Dead Online, which unlike console releases, you don't need to pay extra to access. This mode can provide hours more content, and while it hasn't yet quite hit the same popularity as GTAV Online, I can only imagine that this PC release will breathe a lot of fresh new life into it. I personally enjoyed playing Red Dead Online a lot more on PC than I did on console, and it's got a lot of content for you to get sunk into, if you feel you don't have enough from the main story campaign. As with GTAV, there is a short framing narrative, and you get to create your own character, before you are let loose in a Wild West filled with other human players, to fight, shoot, team up with, and so on. So far I haven't had any problems with hackers or cheaters on the servers, and we can only hope that continues.
I loaded this game through the Rockstar Launcher, and I also want to take this opportunity to advise all of you that this particular launcher is my least favourite of the current game launchers out there. I found that it froze often and would stop downloading for no particular reason. I would leave my PC on overnight to download the game at the better speeds you get in those hours, and would wake up in the morning to find that it had only managed 3Gb before the launcher gave up and had a panic attack for no reason. Not so great for a game that runs to 112Gb. My advice is that you purchase it on the Epic Games Store, or on Steam in a month when it releases there. The game still launches through the Rockstar Launcher, but it can at least download on the other platforms. I'm personally finding the Rockstar Launcher really self-indulgent at this time, as it offers nothing in particular. Even Origin had more going for it at launch.
Still, I cannot hold that against Red Dead Redemption 2 itself, which remains amazing. I am looking forward to seeing what the modding community can do with this title, which is the other great thing about PC releases. I wonder how long it will take for the first Thomas the Tank Engine to replace the trains in game. It is an inevitability. But that kind of freedom is what I love about PC gaming in the first place.
When Red Dead Redemption 2 came out last year, we all jumped into it as a completely new experience, as a mystery to uncover. Since then, the internet and players have uncovered just about everything in every nook and cranny of the vast open world. In that way, there are no secrets left to discover. In many ways, it won't be as magical a journey as the first time, and never could be again. However, whether you want to explore the Old West in as beautiful a way as possible, or if you have not played this title yet, I cannot recommend it enough. It's a game which doesn't pander to everyone, which has its own ideas about how to tell a story, and I definitely understand why people feel it is overrated or meandering in how it approaches gameplay and narrative. But at least it has its own identify, that hasn't been market researched to hell and back.
Now go out there and post those pics of your FPS results on the in-game benchmark tool and earn those Internet Points, you know you want to.
The Review
Red Dead Redemption 2 (PC)
If you have not played Red Dead Redemption 2 yet, I cannot recommend it enough.
PROS
Hours and hours of content
A beautiful and stunning in-game world
Compelling narrative and characters
CONS
Occasional poor PC optimization
A few bugs and glitches
Realist gameplay won't be for everyone
Review Breakdown
Storyline

0%

Gameplay

0%

Graphics

0%

Replay Value

0%

Sound and Music

0%