Describing the emotions that linger after experiencing a movie like Beau is Afraid proves to be quite the challenge. The film takes viewers on a sensory expedition into the psyche of a delusional elder, who navigates the world around him with a distorted perception. Words like "mad," "absurd," "bewildering," "amusing," "stunning," "psychedelic," and countless others rush to mind. Yet, no singular phrase captures the entirety of the cinematic experience. It's a sensory feast, an eclectic blend of the senses that transports audiences into uncharted territory.
RELATED: Is Ari Aster's Beau Is Afraid a Horror Film?
Despite attempts to distance the film from Ari Aster's prior works, such as "Hereditary" and "Midsommar," I should have anticipated the similarities.
Beau is Afraid presents a surreal journey through the eyes of Beau Wassermann, a middle-aged man en route to see his mother via airplane when his situation quickly turns dire. After seeing his therapist the previous day, as he mentally prepares for the trip, he is given new medication with strict instructions, only to consume it with water. Always. As he's about to leave for the airport, his luggage and keys are stolen from his doorway, triggering an episode that compels him to reach for said medication. However, there is one issue. His apartment block had no water that day, and he ran out of bottled water. Leaving his apartment complex without keys, he sets off a chain of events that will haunt him for the rest of the film. 
RELATED: Ari Aster's Midsommar Explained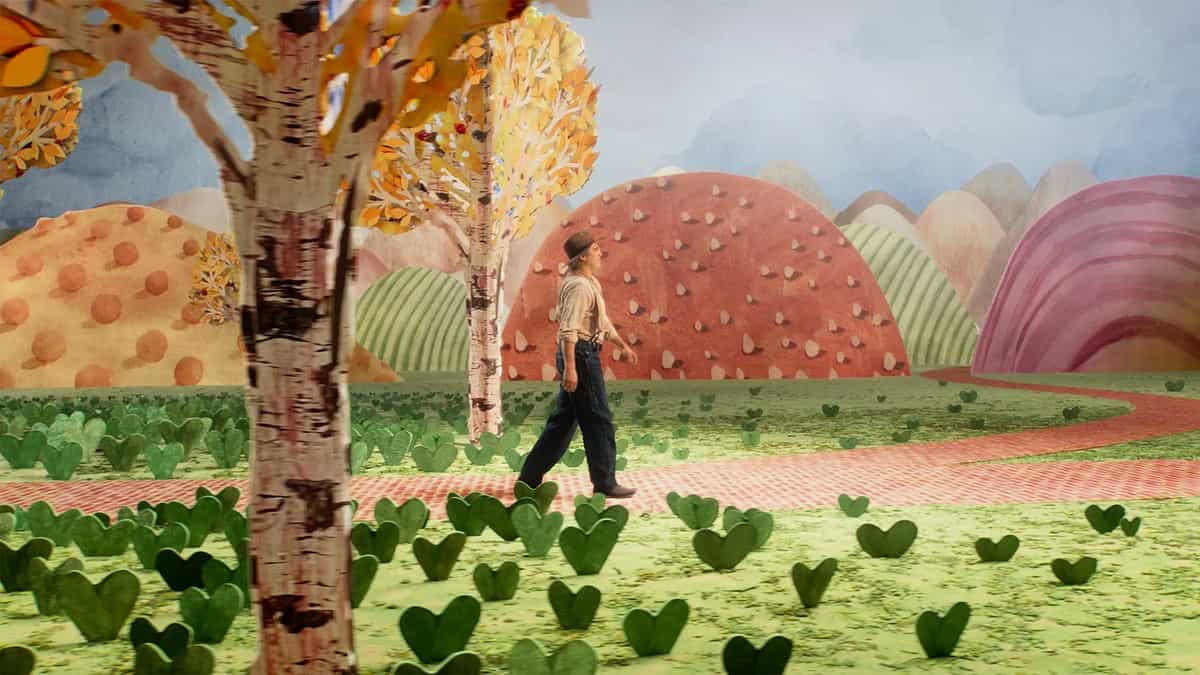 Amid Beau's endeavour to comprehend his present state, he is repeatedly hurled into circumstances that compel him to confront his past to attain clarity. The veracity of what's tangible and what's not becomes hazy at times. Were the tales his mother recounted to him truthful? Has his existence been nothing more than a façade? Is it plausible that suppressed emotions caused by trauma have blotted out significant memories? The answers to these queries elude Beau, and he struggles to piece together the fragments of his past to make sense of his present reality.
At the start of the review, I mentioned that Beau is an overly suspicious man attempting to navigate his reality, seeking help from his therapist. But, to us, the audience, we can't be so sure that the world we're presented with is accurate. We're taken on this epic 3-hour journey into his mind, anguishing with his struggles and, at times, laughing at what should be a traumatic experience. In Beau is Afraid, you're presented with emotions and situations so far-fetched that you start to question your sanity and whether you should be laughing in those instances. 
RELATED: Ari Aster's Hereditary Explained
One aspect that is sometimes overlooked in indie films is the background track. In many cases, due to budget restrictions, the score can be generic—something extracted from a licenced subscription to a music service. However, in Beau is Afraid, there is plenty of well-known music. They both leave you with a WTF moment and a sense of familiarity to build the scene. And it works. During a particular scene, Mariah Carey's "Always Be My Baby" song unexpectedly interjects, contributing to an already intense moment. While seemingly out of place, the awkwardness of the situation is ironically alleviated by the song's upbeat and familiar tune, briefly grounding the viewer back to reality.
Beau is Afraid is a journey. I can't say whether it's good or bad, but it leaves you with so many more questions and feelings at the end that you wonder why you sat through a 3-hour film to feel this way. As much as I love movies that make you think, feel, and question reality, it can also be scary. How far from the truth can some of it be if this exists in someone's mind to put onto paper and then into film? Battling with psychological emotions and paranoia can be scary, and Beau is Afraid only touches the surface of those challenges. 
RELATED: Hereditary 2: Is Ari Aster Working On A Sequel?
Yes, Beau is Afraid is one of those rare films that will evoke either a profound adoration or a vehement repulsion from its viewers. Nevertheless, for the majority of us, the movie will prove to be nothing less than confounding, leaving us with a sense of bewilderment that lingers long after the credits have rolled.