I'm a firm believer that Steven Spielberg has never made a bad film. Sure, not all his efforts have reached the same heights as Jurassic Park or Jaws, but everything he's released has been immensely watchable and enjoyable. The trailers for Ready Player One left me worried, though. From what I saw, it appeared like it would be one big nudge, nudge, wink, wink affair with too much CGI and no substance. I love nostalgia as much as the next guy, but a whole 140 minutes of it?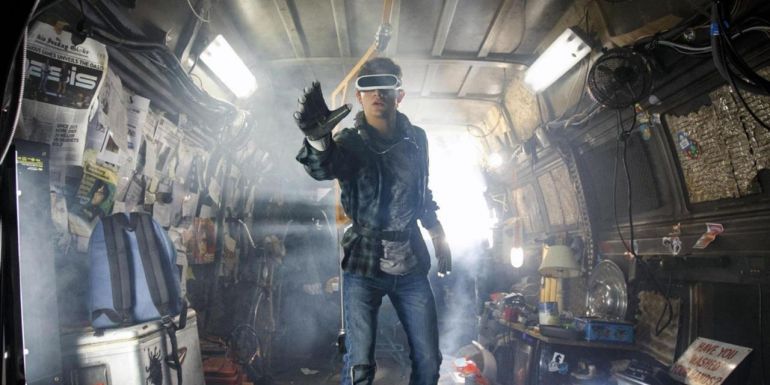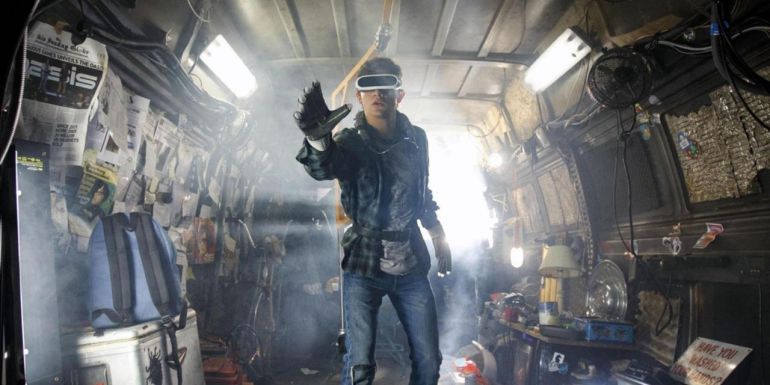 Well, I was wrong. Spielberg has done it again. He not only manages to treat these pop-culture references with reverence, but he also brings to life a heart-warming tale like he only could. Ready Player One is a modern-day geek's dream that will become a hallmark movie of your collection.
Based on Ernest Cline's novel of the same name, the film is set in 2045. It's a future where people find themselves escaping the troubles of the real world in a virtual reality universe called OASIS. When OASIS's creator, James Halliday, dies, he leaves his fortune and control of the world to the first person to find the three keys hidden in the world. Naturally, this leads to a frenzy, with players and Innovative Online Industries (IOI) – the manufacturer of virtual reality equipment – scrambling for the fortune and control of OASIS.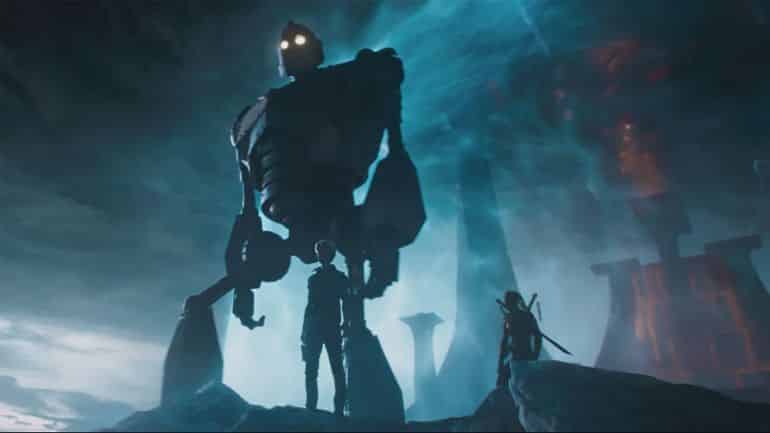 While it might seem like it's a combination of Gamer, Wreck-It Ralph, and Pacific Rim spliced with some fast-paced action-fantasy, there's more to this film than meets the eye. It's a clever social commentary about the online world – both the pitfalls and advantages of it. It displays how it's possible to find friends (and even love) in the digital sphere, but it's still important to come up and take a breath of fresh air in the real world. Unlike a lot of other films that prey on the dangers of virtual reality and avatars, Ready Player One acknowledges the benefits of it as a form of escapism. After all, this is one of the reasons we watch movies in the first place, right?
The film, though, does vary from the book in several ways. For example, certain references and plot points in the novel couldn't be used due to licensing issues. The core of the story is still there, even if it's tweaked it where it had to be. Still, this shouldn't impact anyone's enjoyment of either product.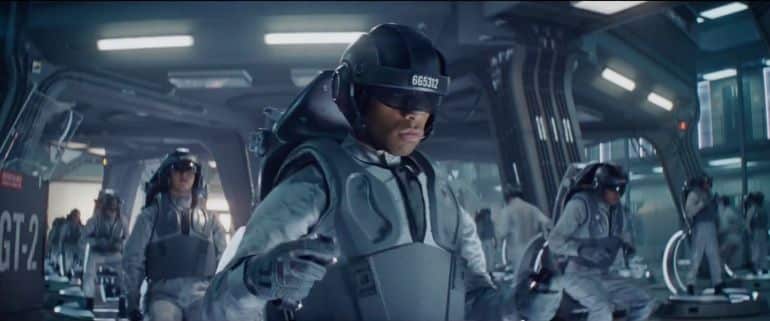 Additionally, the film adaptation is far more family-friendly, employing the same tone as Spielberg's wholesome action-adventure offerings. There's an element of danger in it, but the way it's executed feels like something out of The Goonies rather than Schindler's List. It's the sort of film you can take your whole family to and everyone will walk away with smiles and not nightmares.
From a technical standpoint, what Spielberg does is remarkable. He manages to balance the CGI with real-world elements incredibly well, while providing us with a jaw-dropping OASIS. The world is drop-dead gorgeous and authentic, feeling like it's infinite and filled with unimaginable possibilities. Mind you, Spielberg is the same man who has broken numerous boundaries with special effects over the years, so should we even be surprised by this?
Now to the cast. Blending a host of veterans with newcomers, there are fantastic performances from all over. The two standouts, though, are Mark Rylance (James Halliday) and Ben Mendelsohn (Nolan Sorrento). Rylance portrays the intelligent outsider with such care and class that he fills your heart with his innocence and positive worldview. On the other hand, Mendelsohn does what he does best: the villain. He's such a snivelling creep – a little over the top at times – yet you can't help but love his interpretation of the corporate bad guy.
The Internet has been abuzz the past few weeks with a lot of detractors slamming Ready Player One for God-knows-what reasons. Alas, it is the Internet, so we should all know by now that it's no place for optimism or rational opinions. Don't let the negative chatter fool you, though. Ready Player One is Spielberg at his best. It's the purest and most sincere form of escapism, with strong morals and values attached to it. Maybe it's something we could all learn from and apply to our online interactions?