The RAVPower PD Pioneer is a great power bank for users who are always on the go and often need an additional source of charging.
As smartphones improve on their battery life, it becomes much easier to last through an entire day without needing to recharge. This despite consume and creating video content, which tends to take up quite a large chunk of battery life. One would assume then the need for power banks would be dwindling as a result.
But that's not how I see it.
In addition to a smartphone, content creators have a number of peripherals that also require recharging. For example, when on shoots, I typically make use of my smartphone, gimble and some lighting when required. Each of these use rechargeable batteries to power.
And this is why the RAVPower PD Pioneer 10,000mAh power bank makes for an essential travel companion.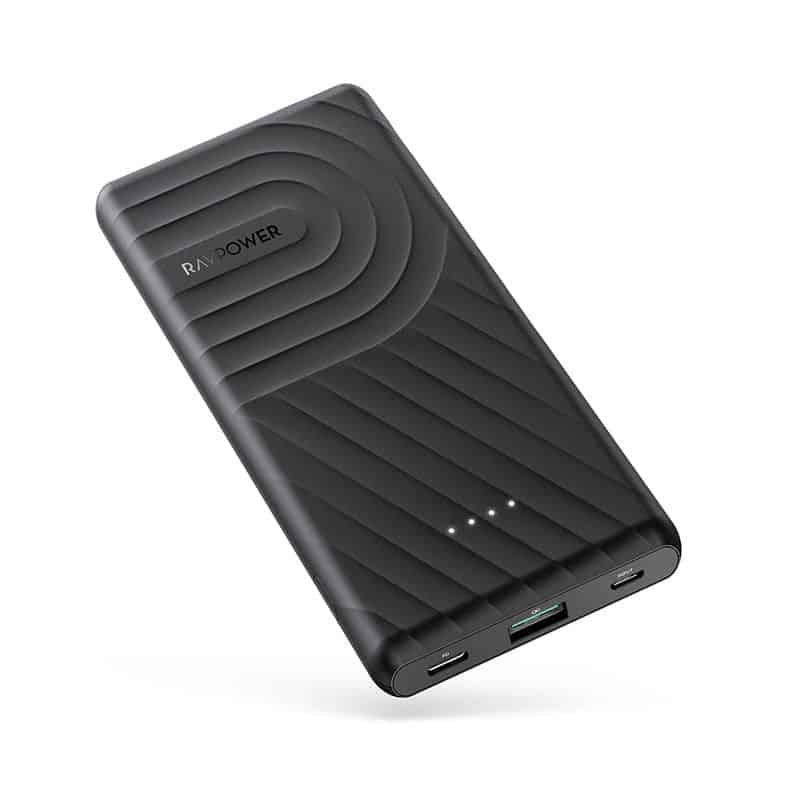 RAVPower PD Pioneer Build and Design
The RAVPower PD Pioneer takes the shape as most high-capacity power banks. Most units that have over 10,000mAh capacity have a flat, rectangular shape. And that's the same here. The standout design feature here is the textured top cast in the same matte black plastic the rest of the unit is made of.
Additionally, on the top, the unit has the RavPower logo on the top left-hand side. On the bottom centre, there are four white LED indicator lights. These are used to indicate the remaining charge of the power bank, while in use or charging.
The size of the unit is very compact. It measures 69x136x25mm. This is about the size of an average smartphone, which means that it can easily fit within your pocket making it ultra-portable, even for its capacity.
In terms of ports, there are three. Two of these are used as an output, with the third being the input to recharge the power bank itself. The first is a USB Type-C port with the second a standard USB Type-A. The third is a special port used only for charging, so there's no confusion when in use.
Included in the contents are two cables, one being a USB Type-A and the other used for the power port. There is no USB Type-C included, so if you need to use it, you'd need your own cable.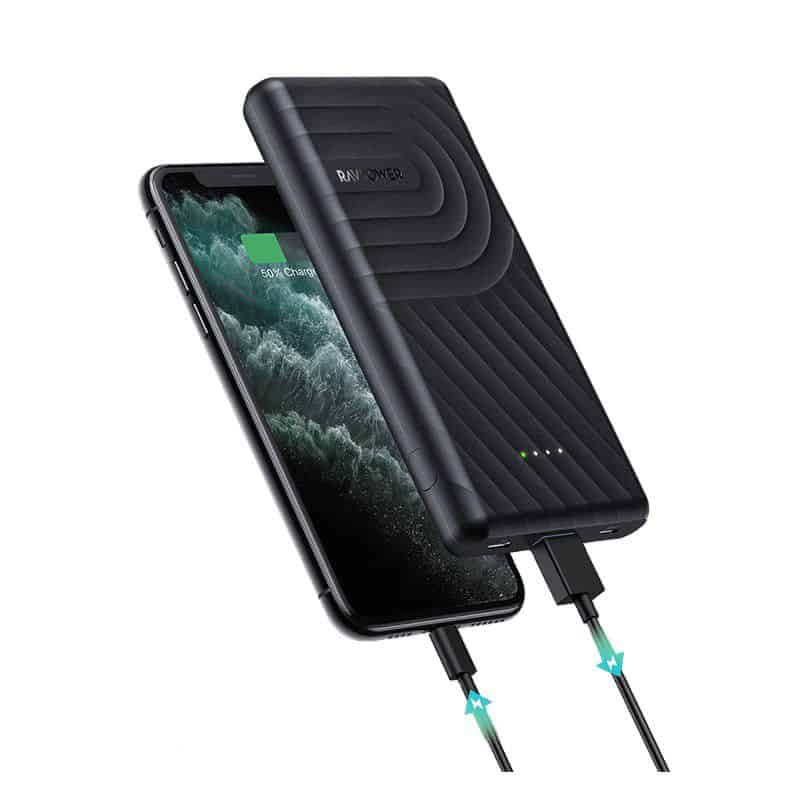 RAVPower PD Pioneer Features and Performance
Most of the features on the RAVPower PD Pioneer is for protection while charging. For starters, it has overcurrent protection. This is to prevent too much charge to your charging device that doesn't support the 18W. Second is the high-temperature protection. Also included over-charging and short-circuit protection. Each of these features are fairly self-explanatory.
You don't need to turn the power on or off for the RAVPower PD Pioneer unit. The power button is used to switch from fast-charging to a lower wattage when needed to for devices that can't handle the full 18W. Press and hold the button for three seconds to enable. To disable this, simply double click the button to revert back to default settings.
With its 10,000mAh battery capacity, you should be able to charge the latest smartphone two or three times over from 0%. This should be more than sufficient for your smartphone and any additional peripherals you may have that requires charging.
The fast-charging feature uses the maximum 18W, which many modern smartphones support. Additionally, is uses iSmart technology, which recognises the connected devices to provide the optimum current to be delivered. This doubles as yet another protection feature, however, via software.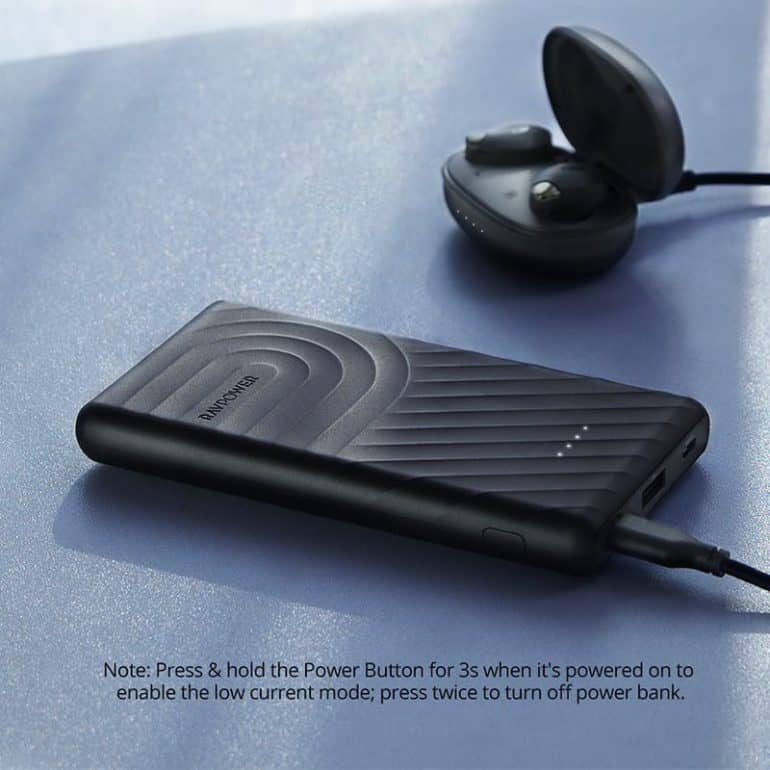 Conclusion
While many prospective buyers would simply purchase a power bank as a means to an end, there are still factors to consider when purchasing a good unit. The RAVPower PD Pioneer has a number of protections features to safeguard your charging devices. In addition, the 10,000mAh capacity makes it great for multiple charges, while still being portable enough to fit into your pocket.
The unit is still reasonably priced with an RRP of R750. There are a few deals online, where pricing is below the R700 mark.
The Review
RAVPower PD Pioneer 10,000mAh
The RAVPower PD Pioneer is great for users who are always on the go and often need an additional source of charging.
PROS
Ultra-portable
Large capacity battery
CONS
No included USB Type-C cable
Review Breakdown
Ease of Learning

0%

Ease of Use

0%

Design

0%

Performance

0%

Enjoyment

0%

Value for Money

0%