When it comes to origin stories, it's unlikely that anyone demanded one for Nurse Mildred Ratched from Miloš Forman's One Flew Over the Cuckoo's Nest. Undoubtedly, she was a wretched and uncaring human being, but if you've been on Twitter, you've seen worse.
Yet, here we are, with Netflix's Ratched series, created by Evan Romansky and Ryan Murphy and starring Sarah Paulson as the infamous nurse. Dialling it back several years before the timeline of Forman's film, this psychological drama explores Mildred's employment at a psychiatric hospital, as well as all the reasons she's at that specific establishment.
There's a classic noir undertone to the story complemented by lush cinematography that never dips below magnificent, ensuring that Ratched looks miles ahead of many Netflix shows. Even if you know nothing about the show, you can't help but get mesmerised by the period costumes and how beautiful it looks.
And here's the best part: the narrative matches the visuals. Thanks to the gripping subplots and Paulson's incredible turn as Mildred, the eight episodes lure you into a web of deceit and backstabbing, devouring your undivided attention and throaty gasps. While the main twist is fairly predictable from the onset, the smaller twists keep you guessing and surprised at every turn. There's no room for filler episodes here, as the intrigue and mystery burst at the seams.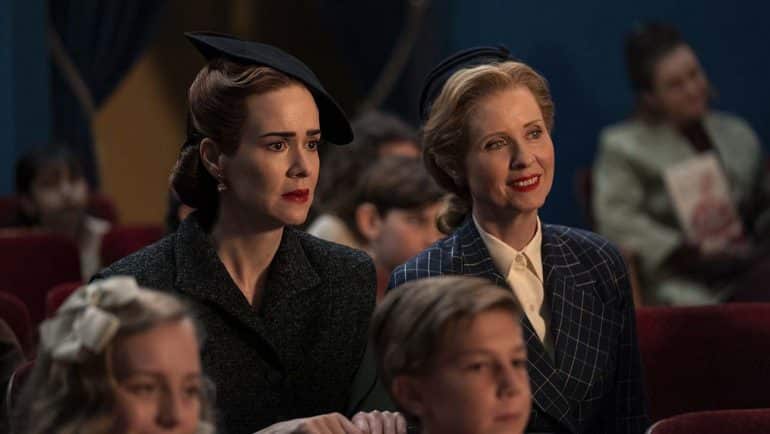 Much like Todd Phillips' Joker, this is a story of exploration and how society's failures inevitably create monsters. Indeed, there's a softer side to Mildred and she's shown to be compassionate at times, but her true devious nature peeks out when presented with a chance. For each time she tries to be a bastion of law and order, she's also exposed as a hypocrite and manipulator.
Again, like Joker, there's the possibility that Mildred might be seen as an antihero to some viewers. And yes, there are events in her life that have traumatised and shaped how she sees the world, but she's also done her fair share of bad things to others. In fact, this version of the character is far more sinister than the one in One Flew Over the Cuckoo's Nest. At one point, you have to ask the question: Are we sympathising with the Devil here?
But that's what makes the show so good. It takes your emotions and feelings on a roller-coaster ride, as you'll cheer and boo the same characters throughout the season. The series takes off the rose-coloured glasses, demonstrating how most people linger in areas of grey rather than be simply black and white.
The final episode of Ratched ends on a note that leaves the possibility of a second season open. Judging by these first eight episodes, it'd certainly merits one. It might not have been the origin story we wanted, but it's proved itself as a story worth telling.