Let's be blunt here: 1987's Predator was the last great film about the trophy hunting alien. Since then, it's been a mixed bag, with efforts ranging from okay to atrocious. Similarly, Sylvester Stallone's John Rambo struggles to find the glory days of the original trilogy, stuck in a weird state of limbo. What these two franchises need is each other. What fans need is Rambo vs Predator.
Think about why the first Predator film was successful. It was because the alien had a worthy adversary in the form of Arnold Schwarzenegger's Dutch. As an audience, you believed Dutch stood a chance here, even if it was against the odds. There was a worthy, convincing protagonist to take on the overpowered antagonist.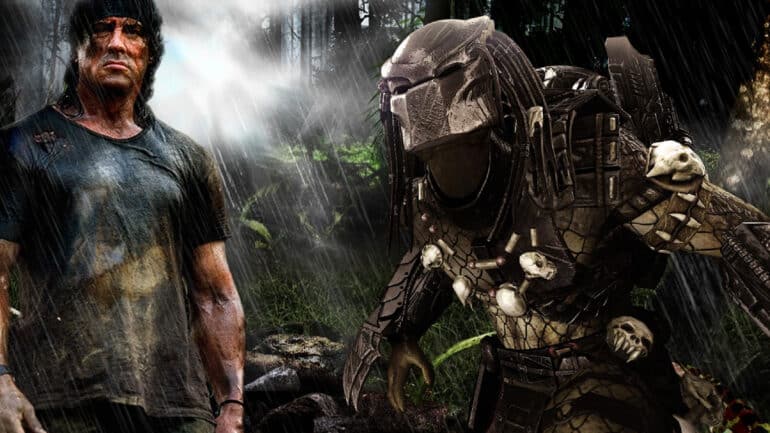 Rambo was effectively the prototype for Dutch. A seasoned war veteran who knows how to turn a jungle into his weapon. He's taken down armies, police officers, and even cartels with his smarts, training, and preparation skills that would make Batman jealous.
Ironically, Predator was created as a reactionary joke to another popular Stallone character, Rocky Balboa. After Rocky IV, a gag spread across Hollywood that only an alien opponent would be able to stop Rocky in his next fight. Jim and John Thomas decided to write a screenplay based on this joke and it eventually turned into Predator.
While having Rocky face off against the Predator might be even too weird for Hollywood standards (unless it was the Asylum doing it), there might be a serendipitous connection between Stallone's other big franchise and Alien's uglier cousin. In fact, it's the sort of crossover that will get the eyeballs on both franchises again—even if it's out of curiosity of this absurd crossover.
Something similar almost happened as an earlier idea for Rambo V. "It's not a Universal Soldier," Stallone said in 2009. "It's not me fighting a super soldier, it's actually a feral beast. It's this amalgamation of fury and intelligence and pure, unadulterated rage."
Hmm… That sounds an awful lot like a Predator, doesn't it? So, a seed was planted at one point, but what about taking it a step further?
A Rambo vs Predator crossover provides the opportunity to bring back Dutch as well. Imagine if Rambo and Dutch team up to stop the hunter in its tracks. While Stallone and Schwarzenegger have shared the screen together since their respective heydays, seeing them reprise two of their most iconic characters in a crossover film is every action fan's dream. It's the sort of concept that sells the film on excitement alone.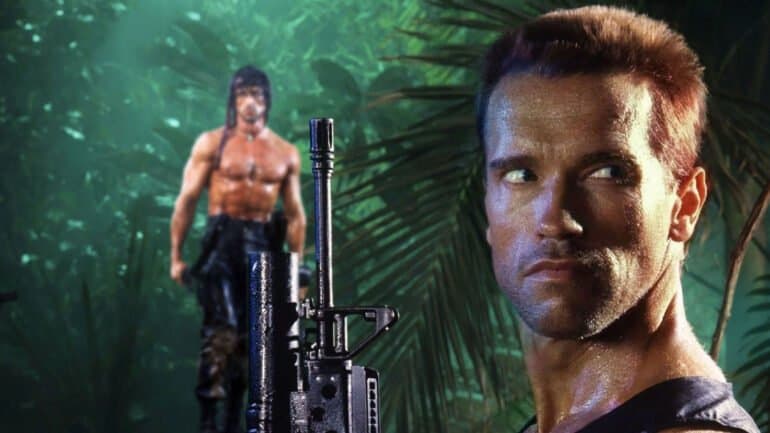 While there's a new Predator film on the horizon titled Skull and Stallone has mentioned that he'd like to do another Rambo movie, this is an idea that could also live in the comics or the video game realm if the studios get cold feet. It simply doesn't make sense how two legendary '80s franchises have yet to cross paths at some point. Frankly, it's a project that would delight the action gods.
Tell us, would you be down for a Rambo vs Predator crossover? Sound off in the comments section down below.