Planning a quick getaway abroad? Or looking forward to a month-long vacation in a country you dreamed of visiting since you were little?
That sounds lovely. You'll have tons of fun and create awesome memories. While we hate to rain on your parade, we have to bring this up – have you thought about your online security?
We know it sounds like a minor thing. You probably believe nothing bad will happen to you. And, to be honest, most people don't deal with cyber threats and attacks while travelling.
But what if you're one of the unlucky few who falls victim to a hacker? The last thing you want is to end up stranded in a foreign country with no money because a cybercriminal tricked you into interacting with a shady link which allows them to empty your bank account.
It sounds very scary we know. And that's why we put together this quick guide for you. We'll show you what measures you can take to keep your data safe while travelling abroad.
1. Use a VPN
VPNs are a traveller's best friend. These are online security tools that hide your location by masking your IP address. Besides that, VPNs also secure your traffic by encrypting it. Of course, that probably doesn't mean anything to most of you, so let's take an in-depth look at what perks you get:
Hides Your IP
Your IP address tells the Internet a lot about you – what country and city you're currently in, what your ZIP code is, and who your ISP is. It also helps ads track your online movements and preferences.
Well, VPNs make it impossible for anyone to compromise your privacy by abusing your IP. They hide it and, instead, people will only see the VPN's IP address. Here's why that matters:
Creepy hackers can't track your online footprints.
Personalized ads can't stalk you anymore.
Cybercriminals can't DDoS you (they can't target your network if they don't know your IP).
And while unrelated to online security, this perk is also cool: by hiding your IP, VPNs help you unblock geo-restricted sites like Netflix, BBC iPlayer, and Hulu. That and they let you save money by sometimes helping you find better deals on plane tickets, bookings, and car rentals.
Encrypts Your Traffic
Using a VPN will keep you secure when travelling from cyber attacks. By encrypting your traffic, the VPN stops hackers from spying on it. If they try to eavesdrop on your connections, they'll only see gibberish. For instance, without a VPN, they could see you're communicating with booking.com. Well, with a VPN, they'll only see stuff like JGhgj3254guhsdruGFIjesd.
Here's what that means for you:
Hackers can't abuse unsecure networks to steal your login credentials and credit card numbers.
Hackers can't use MITM attacks to intercept and redirect your traffic to phishing sites. They won't know which sites you're supposed to access, after all.
And here's another cool thing to keep in mind – most VPNs have ad blockers. But those features don't just prevent ads from loading on certain sites. They can also block connections to malicious sites. So even if a hacker were to target you with a MITM attack, the VPN won't let you connect to the phishing site the cybercriminal wants to redirect your connection to.
2. Use Antivirus Protection
The easiest way for a hacker to take over your device is to expose you to malware – malicious code that infects devices. They could use spyware which monitors your activity or ransomware which encrypts your device and asks for a ransom in exchange for your data.
And cybercriminals are pretty crafty when it comes to infecting devices with malware. They use fake messages to trick people into clicking on a malicious link or installing a malware-infected file. Or they place malware on public computers (like the ones you find in hotels) and wait for unsuspecting people to use them.
Unfortunately, VPNs can't protect you against malware infections. So you'll need to use antivirus software instead. These programs are designed to automatically quarantine and remove malware when they detect traces of it. You should install antivirus programs on all your devices. Also, make sure it's always on that you always keep it up-to-date. An outdated antivirus won't be able to protect you from new malware strains.
By the way: If you're confused about whether you need to use antivirus programs or antimalware software, don't be. They're the same thing. A virus is a type of malware.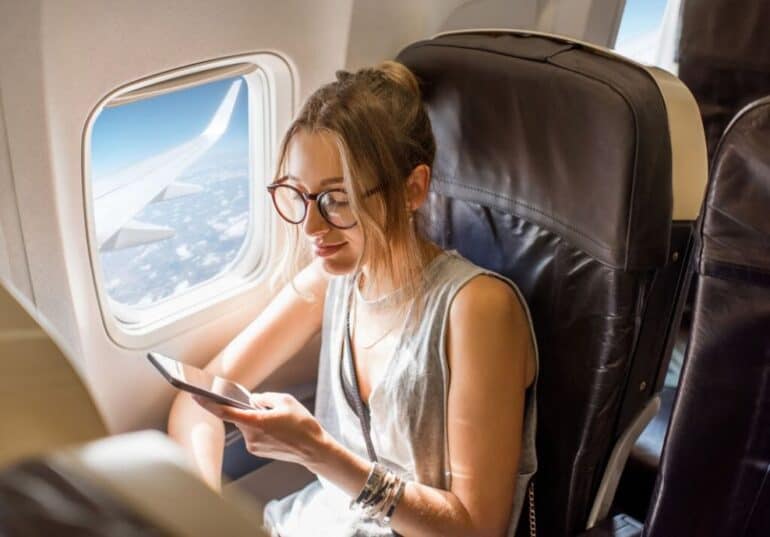 3. Don't Use Public WiFi
Public WiFi just isn't safe. It often doesn't have any encryption. And even when it uses encryption, it's not strong enough.
What's more, hackers can actually set up their own fake networks that imitate legitimate hotspots. For example, a cybercriminal could create a fake hotspot that poses as your hotel's network. If you accidentally use it, the hacker running it can monitor (and steal) all your data.
Sure, you can safely use public WiFi (and even fake hotspots) if you use a VPN. It encrypts your data so hackers can't eavesdrop on it. But we'd still advise sticking to your mobile data instead (if possible).
4. Don't Use Public USB Charging Stations
These things are real life savers when your phone is about to die. But they're extremely dangerous. Here's something nobody tells you about USB connections – they work as both power and data transfer mediums. There is no barrier between the two. So, if you hook up your device to a public USB charging stations somebody tampered with, they'll be able to steal sensitive data off your device.
Always carry a portable USB charger with you instead. You can use it on the go whenever you need to charge your smartphone or laptop.
What Other Steps Do You Take to Stay Safe Online While Traveling?
Please tell us in the comments below. If you use specific security tools, don't forget to leave a link so that other people can quickly download or buy them.