There's a question going around the net: Is Star Wars' Qui-Gon Jinn actually a Skywalker? Let's answer.
Stars Wars Episode IX essentially redefined what it means to be a Skywalker, with Rey adopting the legendary name and legacy behind it.
A Palpatine by blood, but a Skywalker by choice – Rey becoming a Skywalker was actually planned in 2014. Pablo Hidalgo from LucasFilm Story Group even explained why he loved it.
"I like the idea that she's going to be our Skywalker, but she's not a Skywalker. Then for our purposes, 'the Skywalker' is really a metaphor. It doesn't have to be something that's directly connected to blood."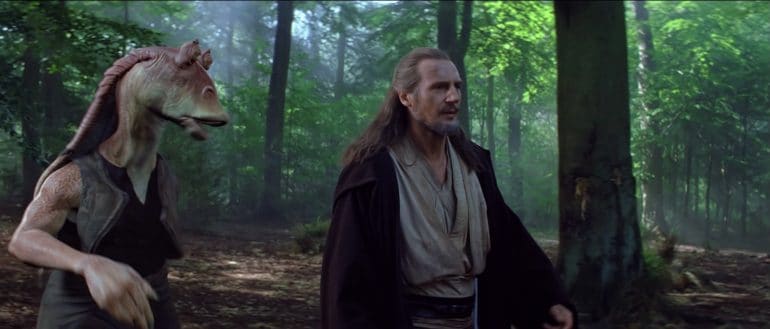 This new angle has profound implications for the entire Star Wars franchise. It means a Skywalker is basically an agent of balance, with a duty to stand against the darkness.
Furthermore, under this expanded definition it would mean that the Prime Jedi (who founded the Jedi Order) should actually be considered a Skywalker. This suggestion was even subtly confirmed in the recent tie-in book Secrets Of The Jedi. It suggested that the Prime Jedi served the balance of the Force, not the light side.
Secrets Of The Jedi is an in-universe book written by Luke Skywalker before his death in The Last Jedi. In one of his entries, he explains his understanding of the Force and its legacy.
In this passage, his description of Qui-Gon suggests that he considered the Jedi Master part of the same tradition, even though he had died in Star Wars Episode I.
"While he may not be a Skywalker by blood, Qui-Gon Jinn shares a deep connection to my family's history through the Jedi Order."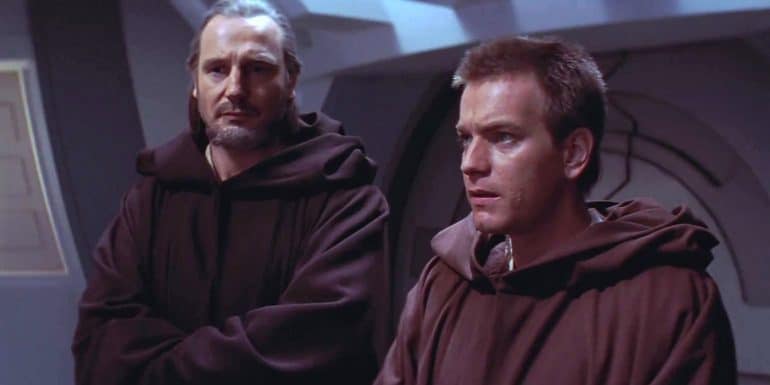 Take note of Luke's differentiation between Skywalker's by blood and by Force philosophy. It's the same one suggested by Hidalgo in 2014.
Although Qui-Gon Jinn only appeared in Star Wars: The Phantom Menace, he is a very important character in the franchise. He had a profound understanding of the Force and was aware that dark and light were both needed to achieve balance. Most importantly, he believed a Jedi's duty was to stand against the darkness.
This new revelation brings about an interesting concept. It means that although Anakin Skywalker was the Chosen One it's possible that a servant of balance exists in every generation.
What do you think? Is Qui-Gon Jinn actually a Skywalker?