Gamers around the world have been waiting to get their hands on the latest consoles from PlayStation and Xbox, however, securing them has been a tricky prospect. This is thanks to the chip shortages, shipping difficulties, and most hated of all, PS5 and Xbox Series X console scalpers.
As much as we dislike the practice of scalping, they are not the main cause of the shortage. These opportunists are simply the result of a market that is unable to meet the demands of a widespread consumer base. Scalpers are definitely not helping things as they are able to completely intercept and destroy the chances of regular buyers getting consoles during major restocks.
At a point in 2021, scalpers struggled and were forced to drop their prices for the PS5 and Xbox. However, the supply of these consoles seems to be dropping once more, reducing the avenues for most regular buyers to get their hands on a PS5 or Xbox Series X.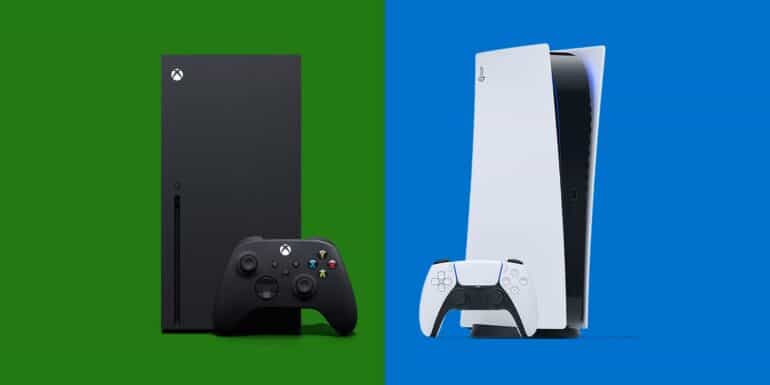 How to beat the PS5 & Xbox Series X Scalpers
If you're one of the gamers that is slowly beginning to lose hope at getting a console for the retail price, we've got something for you. There's a new tool that can help you skip the process of going through dead-ends on Google's search results. This tool is dedicated to helping real players beat scalpers to get their hands on a PS5 or Xbox Series X in 2022. All you need to do is use RestockTracker.io.
The brand new site is one that gives users instant notifications whenever a new stock goes live from an official retailer. The website can also be personalised to help with your own particular console preferences.
Here's how to use the tool:
Go to RestockTracker.io and sign up for a free account
Select your region among the US, UK or Canada options
Search for the PS5, Xbox Series X, or any other device that you're trying to secure.
Click 'Subscribe to Instant Stock Alerts' in order to enable the notifications.
You can also check or uncheck the options under notifications to choose where you specifically prefer to receive the instant alerts. This way, you won't be bothered on certain apps with this notification.
Below, you'll see a list of websites with the items you're searching for. Alongside that list, it will be indicated when last your selected item was in stock.
After all this is done, it's simply a short but necessary waiting game. Once your desired console is in stock, you'll be the first to know.
To increase your chances even more (and beat those PS5 and Xbox Series X scalpers), you should keep an eye out at your local retailers, joining their mailing lists to be the first to know when their hardware drops will arrive.
Next-gen consoles are the future of gaming. Even though they haven't quite made a strong presence in the hands of players, you can rest assured that the manufacturers are doing what they can to ensure that players can get their products. While that is the case, it also doesn't hurt to be proactive as that is the little boost you'll need to find a console at retail price.
Tell us, what are your thoughts on PS5 and Xbox Series X scalpers?