Despite what you may have heard, renowned director Ridley Scott's Prometheus is a prequel to the 1979 smash hit Alien. It's the type of film that becomes better the more your mind dwells on it, leaving many questions unanswered and audiences debating the many mysteries of the science-fiction thriller. Since its theatrical debut, there have been rumours upon rumours that the Blu-Ray release (October 5th) would finally answer all the questions audiences might have. Alas, for every question this 3 disk set does answer it opens up another (bigger) can of worms.
We've seen a few of the deleted scenes (Prometheus Extended Engineer Scene, 10 Minute Delete Scene from Prometheus). We've put together part of the puzzle (8 Things You Didn't Know About Prometheus). We've even laughed at the spoofs (How Prometheus Should Have Ended, Prometheus – Honest Trailer). And yet audiences still don't have their appetites satisfied. The Blu-Ray release offers unimaginable quality and a whopping 7 hours of extras, but those expecting answers better think again.
100,000 BC: stone tools. 4,000 BC: the wheel. 900 AD: gunpowder – bit of a game changer, that one. 19th century: eureka, the lightbulb! 20th century: the automobile, television, nuclear weapons, spacecrafts, Internet. 21st century: biotech, nanotech, fusion and fission and M theory – and THAT, was just the first decade! We are now three months into the year of our Lord, 2023. At this moment of our civilization, we can create cybernetic individuals, who in just a few short years will be completely indistinguishable from us. Which leads to an obvious conclusion: WE are the gods now. – Peter Weyland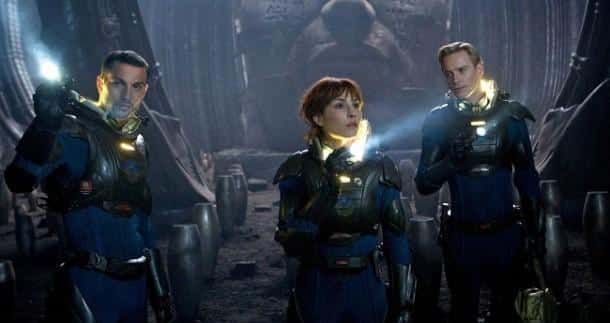 The Story
Prometheus is the return of Ridley Scott to the Science Fiction genre, as both director and producer of a loose prequel to the 1979 Alien movie. It is a movie that has been highly anticipated by fans and is one of the biggest cinematic releases of 2012.
After discovering a series of ancient drawings, all pointing to the same location in space, a group of scientists take these drawings as an invitation for humans to go there and learn about their origins. A crew of 17 people are sent on a spacecraft, called Prometheus, to this distant location. Upon arrival, they end up finding something very different from what they were expecting and it eventually leads to catastrophe.
If you go down there, you're going to die. – Meredith Vickers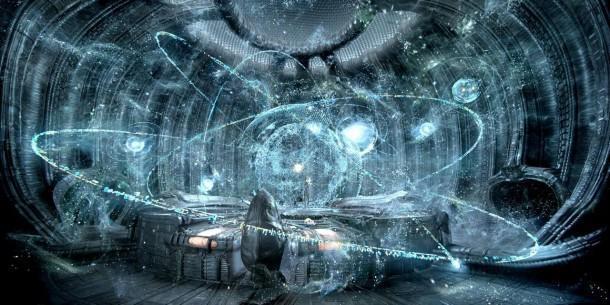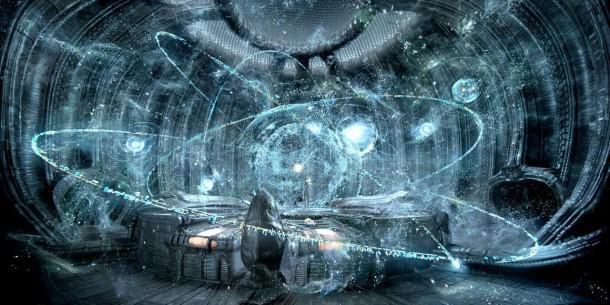 Video Quality
There is little argument that Prometheus' Blu-Ray transfer, presented in the film's original 2.40:1 aspect ratio and faithfully rendered in 1080p and encoded using the AVC codec, is among the best we've ever seen. It's to be expected when considering the film was recorded on Red Epic digital cameras mounted to 3ality Technica Atom 3D rigs. It's remarkably clear, sharp and noiseless, even in the darkest scenes. The 3D creates a portal into the science fiction world, adding depth rather than TV popping projection. There are a number of scenes that are astonishingly brilliant in 3D. The intergalactic planetarium on the alien ship discovered by David for one is a great highlight.
War, poverty, cruelty, unnecessary violence. I understand human emotions, although I do not feel them myself. This allows me to be more efficient and capable and makes it easier for my human counterparts to interact with me. – David
Audio Quality
Prometheus' lossless DTS-HD Master Audio 7.1 surround sound mix packs a heavy punch and is made to be admired. Those who have high-end home theatre systems will surely appreciate the effort put into creating powerful, clean, true, polished and effective surround sound quality. The pristine soundtrack and orchestral score present enough noise to give your system a great workout, while the dialogue remains intelligible, mixed well into the center. Prometheus' backing noises deliver room-quaking dynamics that is worth showing off to your friends or annoying your elderly neighbours.
Big things have small beginnings. – David
Extras
Both the standard Blu-Ray disk and the Bonus "Special Features" disk contain a host of material on Prometheus, audio commentaries from the director and writers, behind the scenes with the CGI and visual effects department, discussions on the story, art and origins, interviews with the cast, deleted scenes, and so much more. This is what we like to see when purchasing a Blu-Ray disk; an endless amount of extras. Prometheus delivers the goods.
PROMETHEUS 3-Disc Edition Blu-ray Special Features
Disc 1
● Theatrical Cut
● Commentary by Director/Producer Ridley Scott
● Commentary by Writer Jon Spaihts and Writer/Executive Producer Damon Lindelof
● The Peter Weyland Files
● Deleted and Alternate Scenes that include an Alternate Opening / Ending
● Prometheus – Weyland Corp Archive Second Screen App
Disc 2
● The Furious Gods: Making Prometheus
● Enhancement Pods
● Weyland Corp Archive
● Pre-Vis
● Screen Tests
Disc 3
● 3D Theatrical Cut of Movie
The highlights include:
Deleted and Alternate Scenes (1080p):
Arrival of the Engineers (2:45). An alternate scene which shows a little more of the engineers
T'is the Season (1:07)
Our First Alien (00:51)
Skin (00:51)
We're Not Alone Anymore (1:32)
Strange Bedfellows (3:11)
Holloway Hungover (1:35)
David's Objective (00:31)
Janek Fills Vickers In (3:43)
A King Has His Reign (3:56)
Fifield Attacks (2:14)
The Engineer Speaks (4:23)
Final Battle (5:51)
Paradise (5:20)
The Peter Weyland Files (1080p):
Quiet Eye: Elizabeth Shaw
Happy Birthday, David
Prometheus Transmission
TED Conference, 2023
Lastly, there is also a Prometheus Mobile App, downloadable from iTunes or Google Play, included. The app allows users to control and access various features on the disk using a mobile phone. It's an interesting add, though I imagine that most will find it a completely useless feature.
Overall, the extras are amazing and feel complete, yet I still have to wonder if there isn't more deleted footage lying around, hidden on the cutting room somewhere. Prometheus is an intellectual science fiction thriller that deserves a watch, and the Blu-Ray is well worth the purchase price. There is still the feeling that they are cutting us short by promising answers and delivering on very few of them.