Primal creator Genny Tartakovsky is no stranger to animation fans, having been the brains behind Dexter's Laboratory, Samurai Jack and Star Wars: Clone Wars. Through these shows, Tartakovsky has displayed his ability to balance humour and poignance at a whim.
Yet, Primal might be the rawest and realest show that Tartakovsky has ever made. Set in prehistoric times, it's about the partnership of a caveman and female Tyrannosaurus rex on the brink of extinction. It's a dangerous and uncertain time, and their bond is formed out of a need for survival—with hints of a friendship to develop.
While this sounds like a modern-day adaptation of The Flintstones, it's far from it. From the first episode, you're faced with themes of isolation, loss and even suicide. There's a raw emotion to the series as you feel the caveman and Tyrannosaurus' losses. They might be mortal enemies in the animal kingdom, but they're brought together by universal emotions. There's a connection beyond species and language.
That's the thing about Primal—it communicates in a "language" that everyone understands. Featuring no dialogue whatsoever, it relies on the animation to convey the message. And boy, is it a powerful one, even if the design is a juxtaposition to the show's emotional complexity. On the one hand, it shows how brutal and indiscriminate nature can be, but it also demonstrates how it's impossible to forget the pain it causes.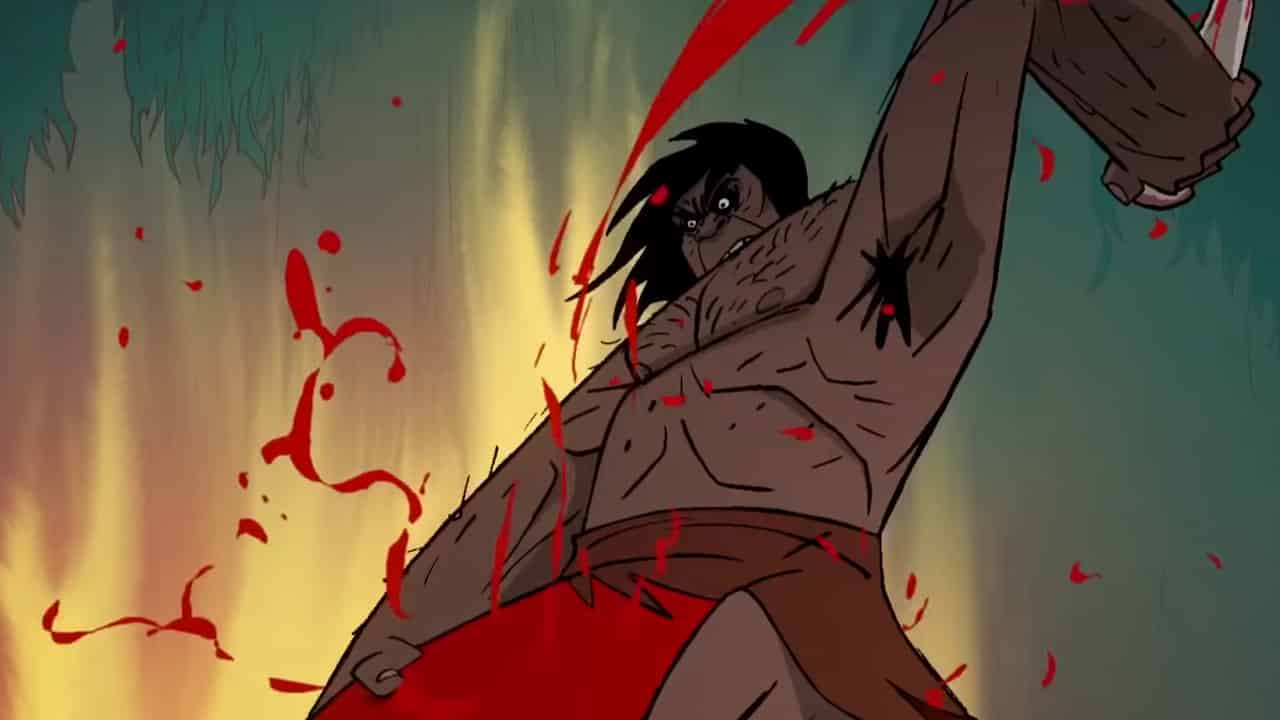 At the same time, Primal isn't an easy watch. It's one of those series that touches your soul and leaves a scar—especially if you've experienced a recent loss in your life. Make no mistake about it, it's absolutely brilliant, but you may want to watch in small doses rather than in one big binge.
While the Adult Swim branding should give it away that it's made for adults, Primal is NOT for kids in any shape or form. Seriously, without going into spoilers, the first episode might traumatise your children for life. In fact, I'm still sobbing into my shirt just thinking about it.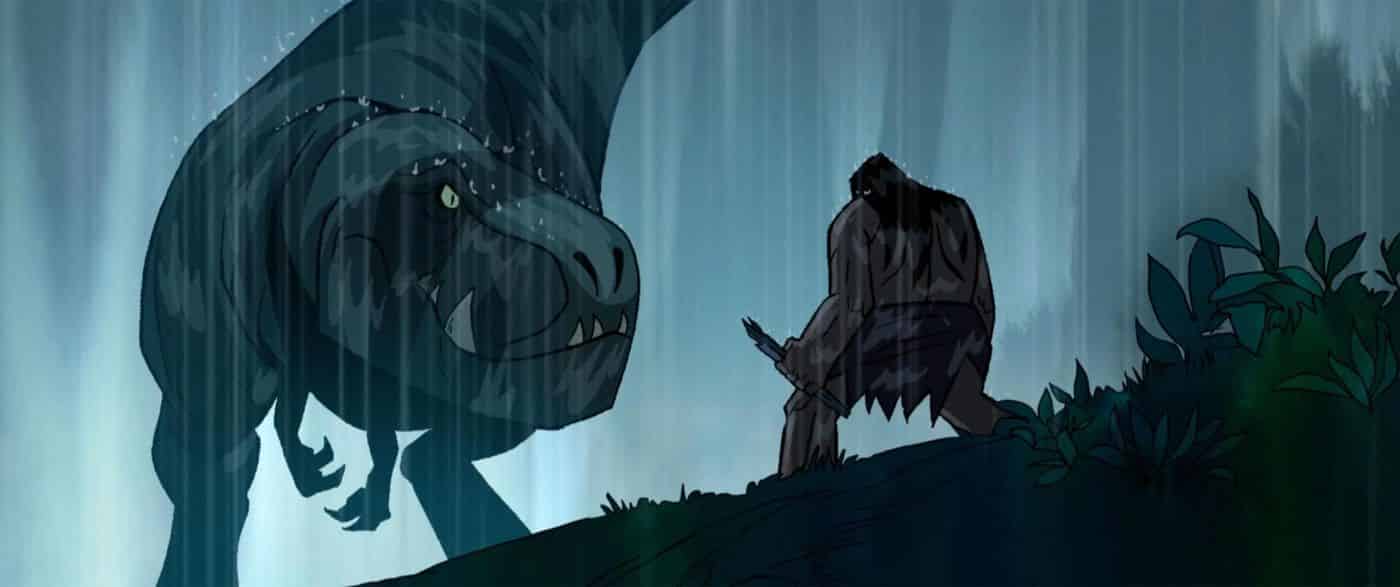 In this day and age, the word "masterpiece" is thrown around freely. Too many people confuse good art with it. That being said, Primal might be the exception to the rule here. It collects everything that art is meant to be and smashes you with it in one go. Our bodies might not be ready for it.
Primal premieres in April on Showmax.