This winter season gather the family, make a date with your friends and play the latest, coolest boardgames and games! This season toy stores and retailers will be stocked with the most amazing games ever to hit shelves!
With the Prima Toys Games Festival there is something for everyone from toddlers and tweens to teens and adults and, of course, the traditional family games that will have you guessing, strategizing, out-thinking your opponent and definitely laughing.
The Prima Toys Games Festival is about bringing everyone together and finding every excuse under the sun to play a game or two. Boardgames can be played indoors near a roaring open fire, they can be taken on a picnic on a gloriously sunny Sunday afternoon, they can be played on date night, at a book club or at a party. Invite your mates over for dinner and a game because boardgames are the perfect reason to bring family and friends together. This year there are games for every age from toddler to grandparent, making them ideal for holiday time, weekend time or any time, for that matter!
"Boardgames and games are a wonderful form of entertainment and this year, to showcase Prima Toys' amazing products, we are very proud to be launching the first ever Games Festival. The festival highlights all our hottest game and boardgame products from the traditional ones like Rummikub and Snakes & Ladders to the brand new King Pong, Boom Blast Stix and Flipslide!
Parents with toddlers can look forward to products such as Frozen matching game, Peppa Pig Dominoes and the hugely anticipated L.O.L. Surprise Game. This year there really is something for everyone!" says Chiquita Patrizi, spokesperson for Prima Toys.
The culture of boardgames is a strong one and here in South Africa it is no different. Boardgames bring everyone together…  and that's a fact!
Below is a list of the hottest Games Festival products:
For Toddlers and Children
Twist & Turn
Disney 4 in 1 Game
Frozen Matching Game
Frozen Activity Packs
Lion Guard Surprise Slides
Lion Guard Matching Game
Peppa Pig Dominoes
Disney junior Surprise Slides
Minnie Play & learn educational game
Disney Princess Brainstorm
Sofia the First my nail studio
L.O.L. Surprise Game
L.O.L. Puzzle
For Teenagers
Flipslide
Boom Blast Stix
King Pong
Rubik's Cube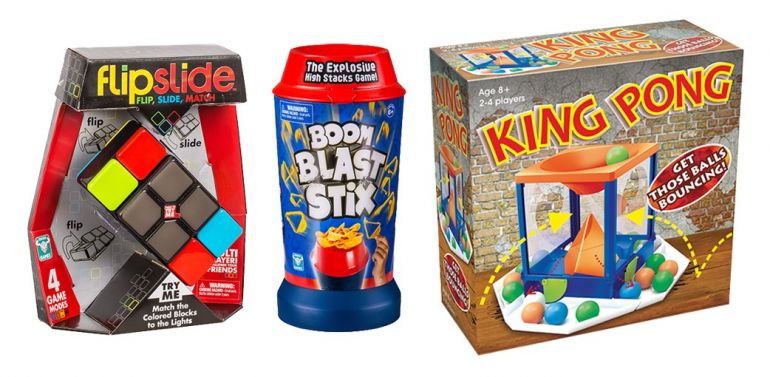 Family Games
Wikipedia
20 Questions
Rummikub
Hotel Tycoon
Anti-Monopoly


For more information go to www.primatoys.co.za or www.Facebook.com/primatoys. #Primagamesfest @Primatoys