There have been numerous games featuring the Predator over the years, but almost all of them failed to capture the magic and atmosphere of 1987's Predator, starring Arnold Schwarzenegger and Carl Weathers. Fast-forward to today, Predator: Hunting Grounds is pretty much the video game adaptation of that first film. Heck, it even features Alan Silvestri's iconic score!
Developed by IllFonic, Predator: Hunting Grounds is a multiplayer asymmetrical shooter set in the jungle. You have the choice to play as a member of the Fireteam or the Predator, as you blast your way through 15-minute matches where the Fireteam needs to complete certain tasks while the Predator is there for the gore. Along the way, you can customise your Fireteam and Predator by gaining experience points and collecting Field Lockers in the game.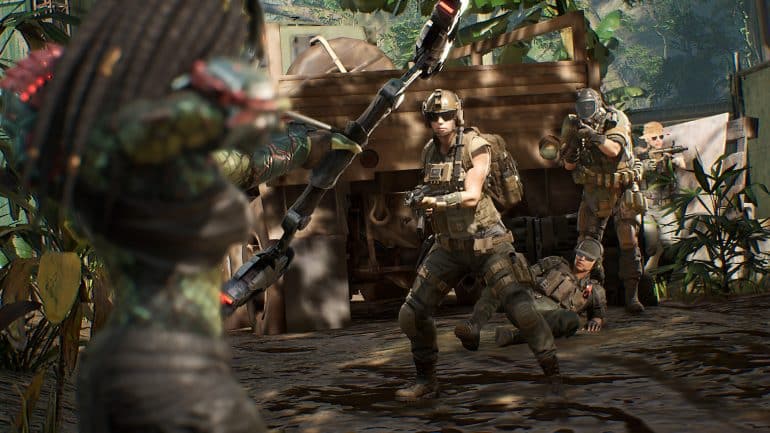 The thing is, no one really wants to play as the Fireteam here. It's way more fun to pick the Predator and hunt down all the players, using the camouflage to sneak behind your opponents. There's such a rush watching players shoot aimlessly into the trees when you're already prepared for the finishing blow.
While the game offers much promise, it falls short in several areas.
On the first day, it took me almost 25 minutes to find a match. Matchmaking times have improved since then, but it's still an average wait of five minutes at best. Predator: Hunting Grounds is a new title and might not have the online community of something like Call of Duty or FIFA, but there's too much time spent waiting around. A multiplayer title is supposed to be about people. If the community is too small to have regular and consistent battles, then a single-player campaign should've been included to keep you ticking over.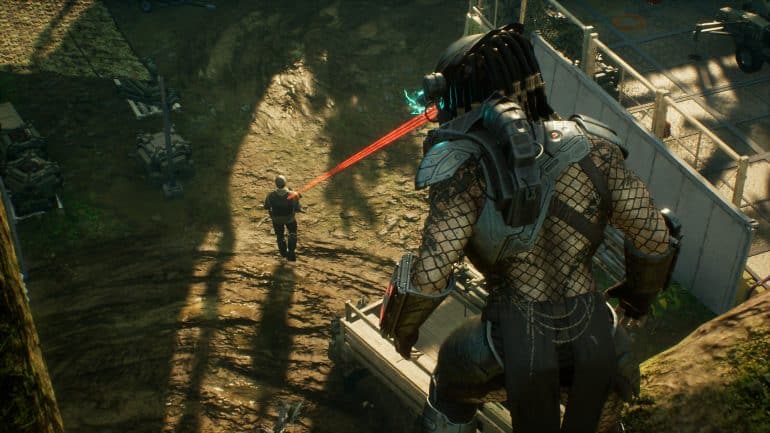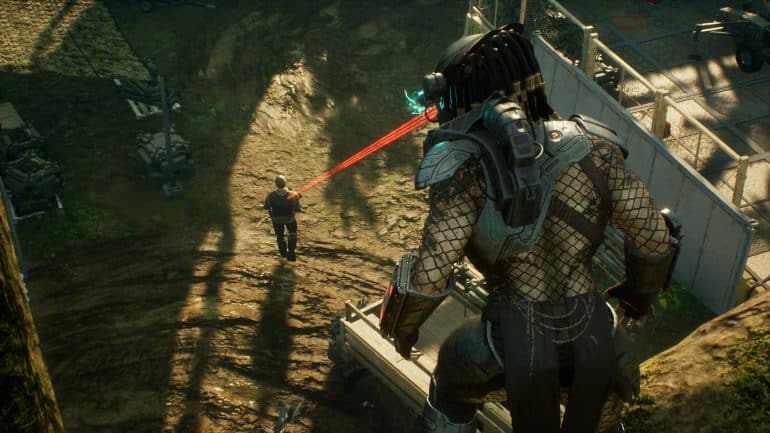 Matchmaking times are even worse if you choose the Predator. Everyone wants to play as the main character for obvious reasons. However, if you're playing with a limited squad and not the full four-on-one scenario, it's almost unfair and unbalanced. The Predator is far too powerful here, and you need a full squad to take down the critter.
While not an ugly game, Predator: Hunting Grounds feels like it'd be more at home on PlayStation 3 than new-gen consoles. The graphics are decent, but more is expected from a game in 2020. There were a few times when my colleagues said this would've been better as a mobile game in the same vein as something like PUBG Mobile.
On the positive side, if you have a full squad, like we had at Fortress, that's where the game turns into a party. This is definitely the type of title that'll appeal to four or five friends who love the Predator franchise. You'll see your mates switch roles and plan new tactics, only for the Predator to show up and destroy everyone. It's a good time and something different to play than the usual games.
Here's what the rest of the Fortress team thought of the game:
Brandon: It's a fun experience if you're playing with friends. FPS goes bonkers when a lot is happening, especially if you're facing the AI. On the positive side, the customisation is cool and there's a lot to acquire. My favourite parts are running through the trees as the Predator, the Fireteam tasks, and actually facing the Predator. Oh, and the menu's artwork is cool.
Lois: Games like Evolve have spun off a few of these monster-versus-friends titles. And while the concept remains largely the same, fans of the Predator franchise might enjoy the one-man army aspect of being the Predator. That being said, it doesn't deliver a whole bunch of fresh twists to the genre. And the frame rate drops are annoying on PS4 (although, I've heard it's better on PC). Like Brandon, my favourite part is landing hits on the Predator. He's powerful and hard to spot, which makes your heart jump when you hear him coming closer, thanks to his weird click noises or when he fires lasers at your feet.
Jarrod: Predator: Hunting Grounds relies heavily on its title to sell units. Unfortunately, like the recent reboot of the film franchise, it just never reaches its full potential and is unable to deliver on its promises. While it gets the tension playing on either side right, and there are moments of magic here and there, especially when playing with the overly violent alien creature, the frustrating loading times and uneven mechanics make it feel like a mobile game rather than a glorified PlayStation 4 title. There's a solid foundation here that could be built upon with future updates, however, right now there just isn't enough content to keep you fully engaged for more than a few days. As much as you want to love it, Predator: Hunting Grounds just feels average and paper-thin.
The Review
Predator: Hunting Grounds
Predator: Hunting Grounds is a unique title. While it's not very good, it's highly addictive. Time will pass you by as you and your friends call for "just one more game" to finish off the trophy hunting alien.
Review Breakdown
Gameplay

0%

Graphics

0%

Replay Value

0%

Sound and Music

0%