Disney's 20th Century Studios has revealed a first-look at Predator 5 movie. Titled Prey, the upcoming film by Dan Trachtenberg (10 Cloverfield Lane, Skull) has a scheduled 2022 release date for Hulu.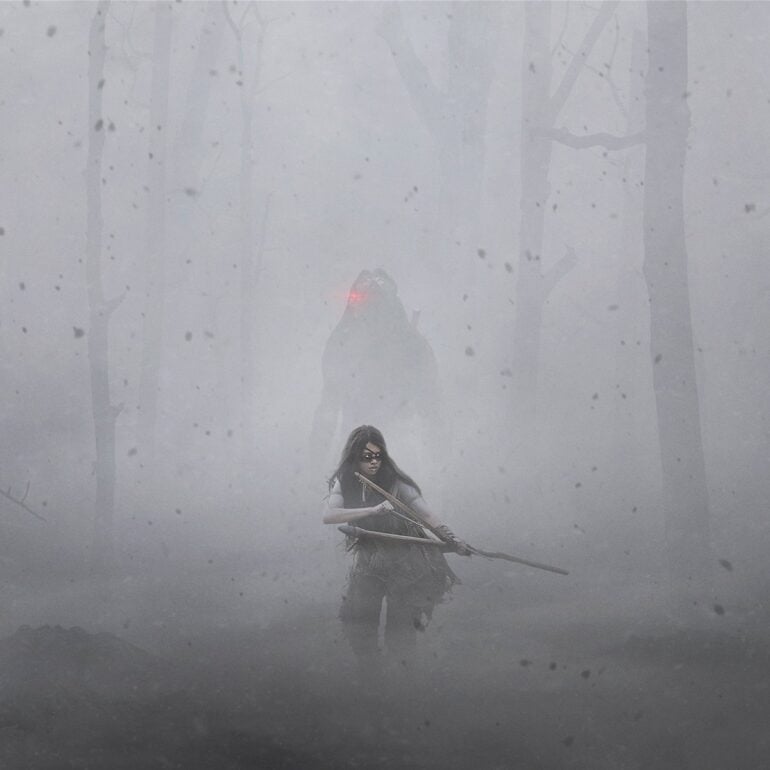 Starring Amber Midthunder (Only Mine, The Ice Road), Predator 5: Prey is a prequel film "set in the world of the Comanche Nation 300 years ago." According to reports, Midthunder's Naru will go head-to-head with the alien hunters during their first visit to Earth.
And as the first image shows, Naru is a "skilled warrior who fiercely protects her tribe against a highly evolved alien predator." Unlike previous protagonists, she is only armed with a bow and arrow.
An all-new entry in the @Predator franchise, "Prey" is set in the world of the Comanche Nation 300 years ago. See the original film directed by Dan Trachtenberg ("The Boys," "10 Cloverfield Lane") only on @Hulu in 2022. pic.twitter.com/3A3KSiWoqn

— 20th Century Studios (@20thcentury) November 12, 2021
It's an interesting premise. But the real question is whether or not Predator 5: Prey can lift the franchise from the slump. Unfortunately, Shane Black's The Predator, which really had promising ideas, failed to impress fans of the action sci-fi horror franchise.
Most fans still hold 1987's Predator film starring Arnold Schwarzenegger as Major "Dutch" as the best film to date. Over the years, many director's have tried to capture the magic of the first film without success. Personally, I've always felt that the sequels have failed in the horror department. They're just not scary enough. The aliens are revealed too quickly and the films play out like action blockbusters.
Let's hope Predator 5: Prey saves the franchise.