As can be expected from a franchise that has mostly followed the same formula over the past few years, Pokémon Sword starts out with you and your soon to be rival setting out on a brand-new adventure. The game treads largely the same well-worn path previous entries have, but this time around everything is bigger. There are larger open-world areas to explore, huge arenas filled to the brim to battle in and Pokémon that can grow in size, dwarfing their competitors. It's all about scale.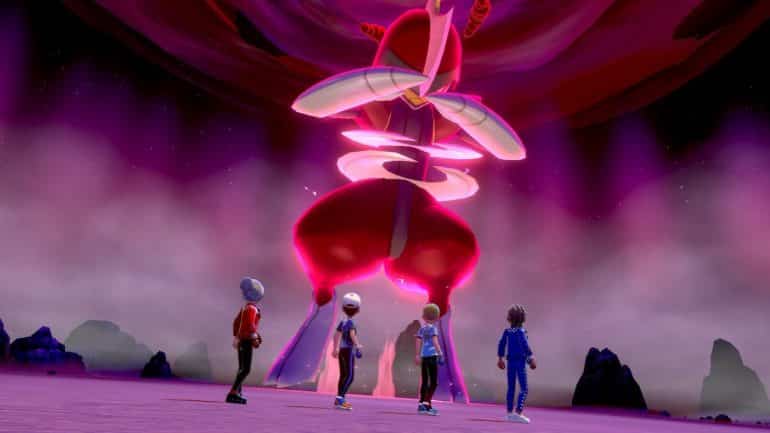 Your goal as the self-named protagonist is to become the champion of the Galar region, an area inspired by the United Kingdom. This entails collecting gym badges, capturing new Pokémon and solving a few mysteries along the way. The narrative Pokémon Sword weaves, as with previous Pokémon titles, might not be the deepest and most engaging but it does enough to get you to continually move forward to becoming the best trainer you can be.
The Galar region players get to explore is probably one of my favourite regions in a Pokémon game to date. There are green meadows filled with adorable Wooloo (sheep-like Pokémon), ancient castles and even a city reminiscent of London. In fact, being the first mainline Pokémon on a home console, Pokémon Sword feels a lot more epic than previous iterations.
Fans of the more recent Let's Go Pokémon will be happy to know that some of the same mechanics can be found in Pokémon Sword. Pokémon now are visible, making random encounters less frequent. This is a feature which I am glad to see being implemented as it helps would-be trainers to identify the creatures they want to capture.
Most of your time catching Pokémon will be spent in the new Wild Area, where players are free to explore this surprisingly large open space. It is quite possible to spend hours catching Pokémon, exploring, bonding with your Pokémon or just camping in this area.
New to the franchise is the battle mechanic, called Dynamaxing, which replaces the previous Mega Evolutions and Z-Moves. This ability can only be activated under certain conditions but sees your Pokémon growing to a spectacular size, becoming stronger and gaining access to more powerful moves. Daynamaxing also plays an important part in the game's new Max Raids, four-player co-op battles that has players taking on giant Pokémon. Defeating one of these Pokémon nets you some impressive rewards. And did I mention you can catch these behemoths and add them to your Pokémon collection?
Of course, Pokémon Sword and Shield add some brand new Pokémon and new region types. Although the game only has the regional Pokédex, and not the national one, there is still enough variety of Pokémon in the region to capture and add to your team. The game also includes three brand new starters, my favourite being the flame-spitting rabbit Scorbunny.
Pokémon Sword might not be the best-looking game on the Switch, but it does look amazing when compared to the previous Pokémon games. Whether you tend to play in docked or handheld mode, the game looked and worked well. I didn't experience any graphical issues that pulled me out of the experience, except for some pop-in.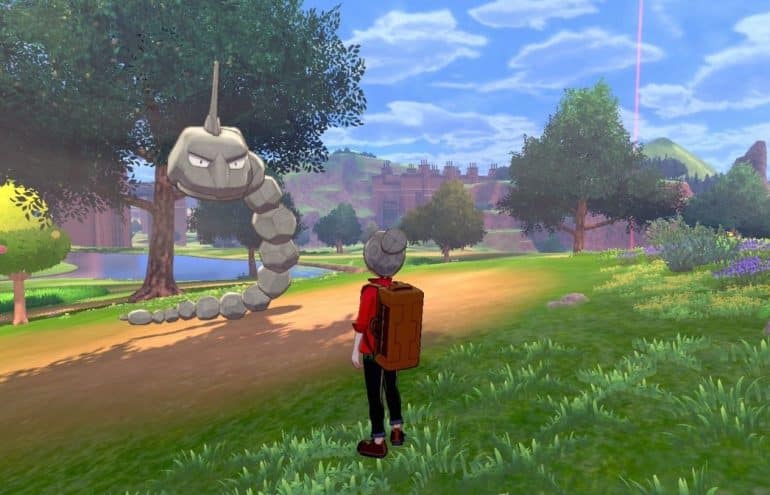 Pokémon Sword (and Shield) finally brings the much-loved franchise to the home console. It's a charming and delightful experience that feels larger in scale than any of the previous games.
The Review
Pokémon Sword
Pokémon Sword brings enough new elements into the mix to make the game feel fresh. It also takes enough from previous games to keep fans happy.
PROS
The Galar region
Interesting new Pokémon to catch
Dynamax battles
CONS
Same old attack animations
Not the best looking Switch game out there
Review Breakdown
Storyline

0%

Gameplay

0%

Graphics

0%

Replay Value

0%

Sound and Music

0%